Year of entry: 2024-25
1 year full-time

2 years part-time
Why study a football science master's degree at Solent University
Designed specifically for those working in a professional football environment, this master's degree will enable you to develop and enhance your existing knowledge and skills in elite football.
£

0

m

invested in our campus estate and facilities in the last five years

0

th

UK uni for sustained employment (Longitudinal Educational Outcomes, 2022)
Benefit from our extensive links with key industry partners, including the Football Association (FA), the British Association of Sport and Exercise Sciences (BASES), the Premier League, Football League clubs, and leading wearable technology companies.

You'll have the opportunity to enrol onto the BASES Supervised Experience route, offering you progression to full BASES-accredited Sport and Exercise Scientist and Chartered Scientist status.

You'll have access to our BASES-accredited physiology lab, marking it as one of the UK's leading sport and exercise science facilities. You'll also have access to our professional psychology and biomechanics labs, health and exercise gyms, and Test Park football centre, which boasts a full-sized all-weather 3G pitch, an FA Step 5 football arena, and modern teaching space.

You'll learn from current practitioners who, through our renowned guest lectures, seminar programmes and practical workshops, add vital applied insights from the world of football.

Employability is at the heart of the course, with the opportunity to undertake a work placement (up to 150 hours). You'll be encouraged to apply your skills within a range of different clubs and in local community settings.

You'll be taught by a team with extensive research experience in football, both in the UK and overseas - and this master's degree will equip you with essential research and academic skills to pursue studies at PhD level or an academic career.

Benefit from free football science career consultation for life. Our careers advice service, Solent Futures is available to all Solent students and graduates for life, helping you to progress in your current career or discuss options for a change in career.

This course is eligible for the Postgraduate Master's student loan. The loan is from Student Finance England and can be used to cover costs (ie, accommodation, tuition fees) associated with postgraduate studies (it was up to £12,167 for 2023 entry).
Course overview
We've been at the forefront of football education for nearly two decades and our football programmes have emerged as leading supplier of graduates to the football industry. Our graduates have gone on to careers in the English Premier League as well as national federations overseas.
If you are already working in a professional football environment, this master's degree is perfect for you. You'll apply your skills in four main strands of study:
Talent identification and recruitment (performance analysis)
Training and competition demands (sports science)
Rehabilitation and return to play (strength and conditioning)
Team leadership and management dynamics (coaching and leadership)
This will help to enhance your experience and knowledge with the application of a multidisciplinary age-appropriate programme for the development of academy through to professional players. In addition, you'll develop your supervisory and people management skills by gaining greater insight into leadership, providing you with further career opportunities.
You'll take advantage of the University's extensive professional network in the game and attend regular lectures from guest speakers, including players, coaches, analysts and performance staff, allowing you to learn from and interact with experts who have first-hand, high-level experience within the game.
You'll benefit from the University's official partnership with Southampton FC, with access to real-world industry experience as part of the curriculum, including professional coaching and development from coaching, recruitment and performance staff. 
As part of the course you'll also be eligible to enrol onto BASES Supervised Experience, the recognised path to full BASES-accredited Sport and Exercise Scientist and Chartered Scientist status. If appropriate, some students with prior experience may choose to receive guidance and support in the application for direct entry to accreditation.
Course features
Specialist facilities

This course has access to specialist facilities

Apply direct

You can apply direct to Solent University for this course

Further studies

After successfully completing your studies, there's an opportunity to continue your studies at Solent

Part-time option

You can study this course part-time
This course is for
This course is specifically for those currently connected with the professional football industry in the UK, Europe and further afield in sport science support, coaching and player development, performance analysis and talent ID and performance departments.
What this course leads to
As a practicing professional working in football, this course will enhance skills to help you develop your current role to work towards promotion or career enhancement.
BASES-accredited Sport and Exercise Scientist
Meet the team
The course team blends highly skilled academics with experienced and qualified football practitioners able to bring context through real life experiences. Staff include former and current high-level sport science and coaching staff from various Premier League clubs, international set-ups, and professional, statutory and regulatory bodies.
The University cannot guarantee any particular members of staff will teach specific aspects of the course in the future, but will endeavour to ensure the teaching team maintains their balance of experience and qualifications.
Year one modules
Core modules
Supervised Experience
Students will undertake a placement (up to 150 hours) in a sport science/football science setting to improve and enhance their scientific knowledge, technical and problem-solving skills, and professional competencies, and to understand the roles and responsibilities of a talent and recruitment department. The module will enable students to start to construct a portfolio, which will begin to demonstrate key competencies required to attain BASES Accredited Sport and Exercise Scientist status.
Independent Project
This is a student-led module with the content largely determined by the student under the guidance of their supervision tutor. Students have the opportunity to undertake a sustained, intensive and independent investigation into a theme of their choosing and present their work in a peer reviewed journal format.
Training and Competitive Demands
This module investigates the concept of periodisation - specifically the division of a yearly training plan into training phases which apply to the principles of training. Students will examine the intricacies and considerations of sequential planning, including the factors influencing the demands of a player, such as physical capacity, technical qualities, playing position, tactical role and style of playing, as well as ball possession of the team, quality of opponent, importance of the game, season period, playing surface and environmental factors.
Talent Identification and Recruitment
In this module, students will explore and understand the roles and responsibilities of a talent and recruitment department. Students will develop an awareness of good practice and identify various techniques, processes, and procedures commonly used within the talent ID field to promote successful player recruitment.
Team Leadership and Management
This module is designed to advance football practitioners and provide the necessary skillset to becoming a departmental lead or head.
Rehabilitation and Return to Play
This module will develop skills in football injury rehabilitation. The aim is to introduce the concepts of injury and rehabilitation management, supported by evidence-based practice. The module also offers the opportunity to develop students' knowledge and understanding of physiology to an applied sport-specific setting.
Learning resources
At Solent, our aim is to deliver innovative, inclusive and intellectually stimulating teaching to develop self-confident and highly employable graduates. All our courses are designed with employability in mind, which makes industry-based learning a priority.
Learn transferable skills
You will be supported to develop a range of transferable skills throughout the course. This includes programming, project management, problem-solving, analytical skills, technical writing, teamwork, communication and presentation skills.
These transferable skills empower you to work in a range of different industries after graduation. The course will also equip you with research and academic skills helping those who wish to pursue a PhD or an academic career.
Tuition fees
The tuition fees for the 2024/25 academic year are:
UK and Channel Island full-time fees: £9,675 per year

International full-time fees: £17,065 per year
For further information, please visit our tuition fees page.
Extra course costs
While most course costs are covered by your tuition fees, some essential resources and optional extras may need to be paid for separately. These additional costs are listed below. For advice on budgeting and managing your money, please contact student.funding@solent.ac.uk.
The 2024/25 other costs are:
Compulsory costs

Students must purchase a Solent sports kit. As a package, this will cost approximately £135.
Students are required to undertake DBS criminal records checks as part of their enrolment. This is compulsory and is payable by the student at a cost of £60. The DBS check is organised by the University.
Alumni discount
Solent alumni are eligible for a 20% reduction of tuition fees if returning to study a postgraduate course.
Find out more
Bursaries, scholarships and financial support
Solent University offers a range of bursaries and scholarships that provide financial assistance or waive fees for tuition or accommodation. Each bursary or scholarship has specific eligibility criteria. Check out our bursaries and scholarships pages to find out more.
Graduation costs
There is no charge to attend graduation, but you will be required to pay for the rental of your academic gown (approximately £45 per graduate, depending on your award). You may also wish to purchase official photography packages, which range in price from £15 to £200+. Graduation is not compulsory, so if you prefer to have your award sent to you, there is no cost. Extra guest tickets will go on sale after results publication and will be sold on a first-come-first-served basis. The cost per ticket is currently £15. Please note, we do not guarantee there will be any extra tickets available to purchase.
Entry requirements
Please select an option below:
Key entry requirements
Relevant undergraduate sport science or related degree
Applicants may be admitted to the course without an undergraduate degree provided they can demonstrate the necessary graduate-equivalent knowledge, abilities and skills.
Applicants will be required to attend an interview.
Applicants must be currently working in a professional football environment.
For further information about UK qualifications, please contact admissions.
Key entry requirements
Applicants will be required to attend an interview.
Applicants must be currently working in a professional football environment.
If you are applying from outside the UK, find information about entry requirements, visas and agents for your country here.
For further information about EU qualifications, please contact admissions.
Key entry requirements
Applicants will be required to attend an interview.
Applicants must be currently working in a professional football environment.
If you are applying from outside the UK, find information about entry requirements, visas and agents for your country here.
For further information about UK, EU and international qualifications, please contact admissions.
Note to all international students requiring a visa
All international applicants need to be aware that the English language requirements to attend Solent University, and the English language requirements to obtain a visa from the Home Office, may be different. This means that if you meet the Solent University language requirement to gain a place on the course, you may still have to meet additional requirements to be granted with a visa by the Home Office.
We strongly advise all applicants to visit the Home Office website which outlines all the requirements for a successful visa application and to take a look at our 2023 course entry statement document.
Your application checklist
Applications for postgraduate courses can be made at any time prior to the start of the course. However, we strongly recommend you apply at your earliest convenience.
Please ensure you upload the following mandatory documents with your application:
Two academic references.

Certified transcripts of qualifications, including English language proficiency if non-UK student.

Copy of passport.

Copy of current visa (if applicable).

A personal statement.

Employer sponsor form, where appropriate.
Language requirements
Applicants who do not have English as their first language will be required to demonstrate an approved level of proficiency in the use of the English language. The agreed minimum requirements for this course are:
IELTS minimum 6.0 overall with a minimum of 5.5 in each individual component
TOEFL IBT 92 with a minimum of 22 in writing and a minimum of 20 in reading, listening and speaking
Duolingo English Language Test - 115 overall with minimum of 100 in each component
or equivalent.
Qualifications are checked before enrolment, and international students must bring their original certificates or certified copies when coming to study at the University.
Pre-Sessional English programme
The University also offers a pre-sessional English programme for international students who wish to improve their level of English before starting a degree course.
Facilities
Students on this course will have full use of the many specialist health and sport science laboratories here at Solent. These include the BASES-accredited physiology lab, biomechanics lab and psychology laboratory, as well as the high performance gym.
Our Sports Complex supports our sport and health and fitness degree programmes. The Complex comprise two sports halls, two fitness studios, strength and conditioning and high performance gym, health and fitness and personal training teaching teams, and sport and exercise therapy clinical space.
Alumni network
As part of our global alumni community, you can take advantage of a range of benefits.
Whether it's been days or decades since you left us, or you're soon to don your cap and gown, things are constantly changing at Solent. We're always innovating, but we're also immensely proud of our heritage. And that means you.
Research and knowledge exchange
Research doesn't just live in publications and journals - the effects of groundbreaking research can be found everywhere you look. That's why research at Solent has always been firmly rooted in industry needs and real-world application.
Solent University prides itself on carrying out not only pioneering research, but also research that addresses real world problems. We offer opportunities to study for a Master of Philosophy (MPhil) or Doctor of Philosophy (PhD) degree in a number of areas.
At Solent, we want to help you achieve your best and discover new insights. Whether you're thinking about applying for a PhD, or already underway with your research studies, you'll find useful guidance and information in our research pages.
Find out more
Support at Solent
All students at Solent University have access to a range of specialist support services. Whether you are having financial difficulty, need additional help with academic skills or want advice on setting up your own business you'll find that help is always on hand.
Most of our specialist support services are based around the Student Hub, a central space where you can access all of the information and support you may need during your time at University. The Student Hub is the first point of contact if you have any queries relating to your course, including questions about your timetable, options, and assessments and extenuating circumstances.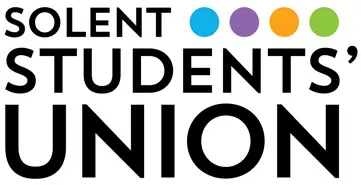 We work in partnership with the University to build a sense of pride and confidence in your Union, University and student experience.
Find out more