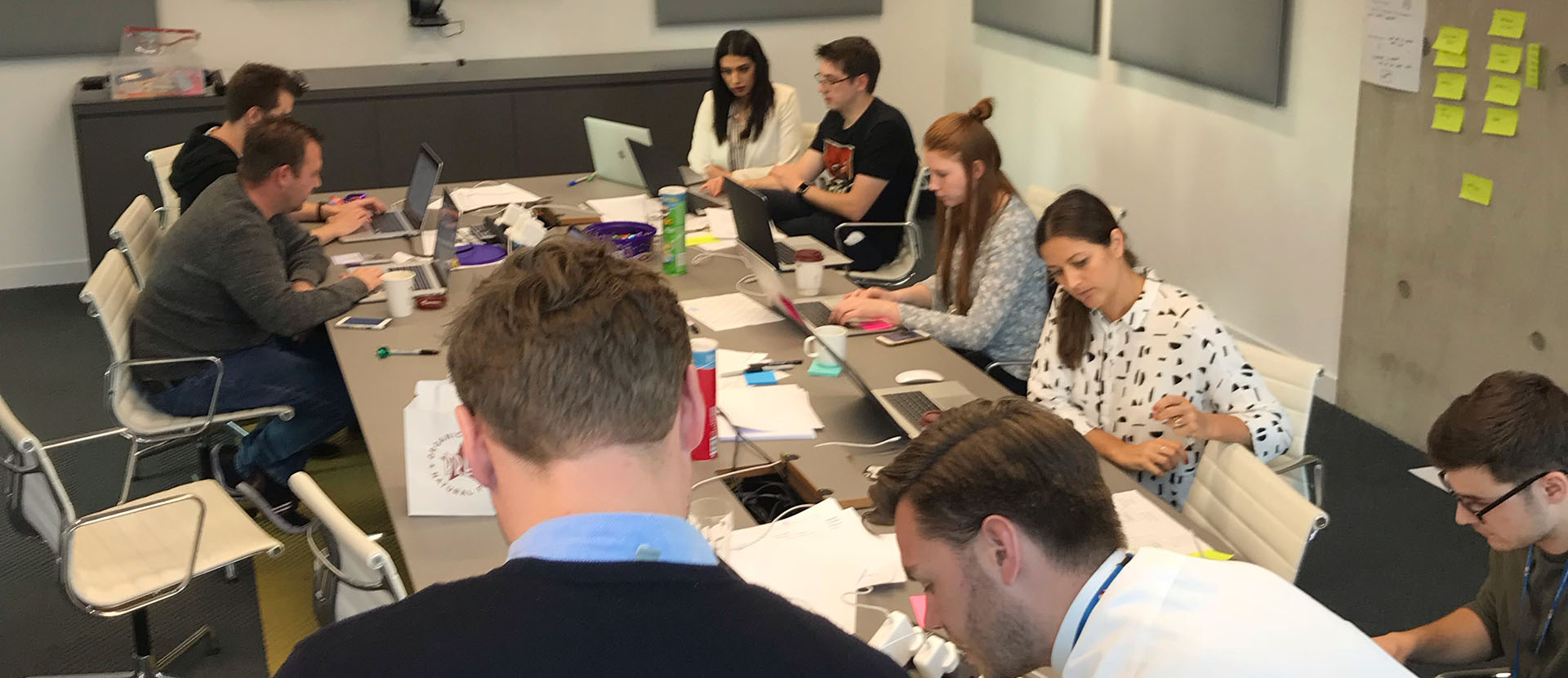 Carl's UX career at Compare the Market
Since graduating from Solent in 2015, Carl Worricker has made a career out of his degree, now working as UX designer for comparethemarket.com.
15th February 2019
Computing and games
Digital design and web development
Since graduating from Solent in 2015, Carl Worricker has made a career out of his degree.
After studying web design (now BSc (Hons) Web Design and Development), Carl held jobs as a web developer, product designer and content executive before joining Compare the Market last year as a UX designer.
We spoke to Carl about his career and how Solent helped him get to where he is now:
What does a typical day at work look like for you?
The UX design process is broad, so my day-to-day is always varied: some days I will be working on our Design System or wire-framing initial design concepts, then other days I will be creating prototypes or observing user testing. It's great to be able to work on something different each day.
What's the best thing about working with comparethemarket.com?
I love working in a fast-paced tech environment with so many talented people. CtM take good care of us with heaps of perks, and there is also a bar on the roof of the building which is handy during the summer.
What's been your favourite project you've worked on and why?
My favourite project so far has to be my personal side project, UXToast. I created this as an online resource for designers where they can learn about UX laws and principles and how to apply them to their own designs. It has taken all the skills I have learnt in my career so far (design, development, SEO) and pushed me to learn so much more.
A career in ICT can sometimes be seen as dull to the younger generation; what would you say to them to try and get them involved?
There are so many types of role within the industry, so there is bound to be something for almost everyone. I would recommend anyone interested in starting a career in tech to get involved with relevant communities; I am part of a Slack community for designers in and around London called Triangles, which is very welcoming. It's nice to be able to talk to like-minded people, as well as staying up to date with news and trends. 
Why did you decide this career option was the right one for you?
In the four short years since I left university, I have had roles as a Front-end Developer, SEO Executive, Product Designer, and UX Designer. UX design is the role that fits best with my interests, so it stuck. I love being in a creative tech role with such a varied workload.
How do you feel your studies at Solent helped prepare you for your career?
My degree gave me the skills I needed to have the life I wanted; because of my degree I was able to get a job as a Front-end Developer when I ran out of money travelling around Australia, and it also helped me to make the move to start a life in London.
I couldn't have got to where I am in my career without my degree, and I'm very thankful for the quality of lecturers I had at Solent (especially Martin Reid and Jomo Batola).