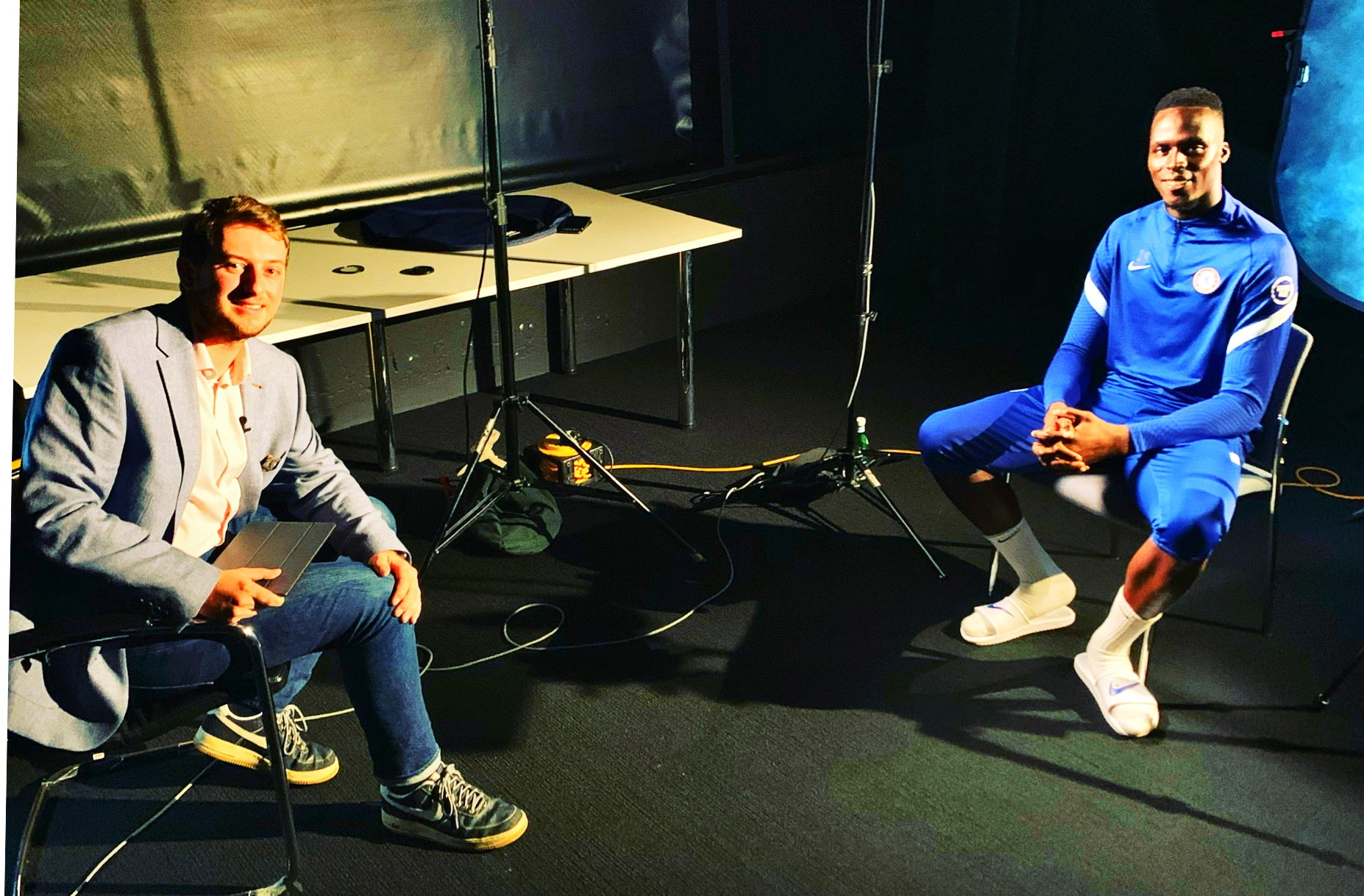 Journalism graduates are winning at national awards
Two BA (Hons) Sports Journalism graduates from Solent University are scoring high at national awards.
9th November 2020
Sébastien Zany, 21, has won the Best TV Sports Journalism category at the Broadcast Journalism Training Council (BJTC) Awards.
2020 graduate, Sébastien Zany, who lives in Reading, Berkshire, is already reporting on screen as a freelance journalist covering the Premier League as a UK Correspondent for Canal+ France.
Commenting on his win, Sébastien says: "I am honoured to have won, considering the number of entries for this year's awards. Apparently it was the third highest year in terms of entries. I was very proud to represent Solent at the BJTC awards.
"BJTC is an organisation which we have been in contact with through our course and I follow them on Twitter. In the summer, I saw the awards advertised and I applied. My documentary had received an A1 grade from my lecturers and I thought I might have a chance."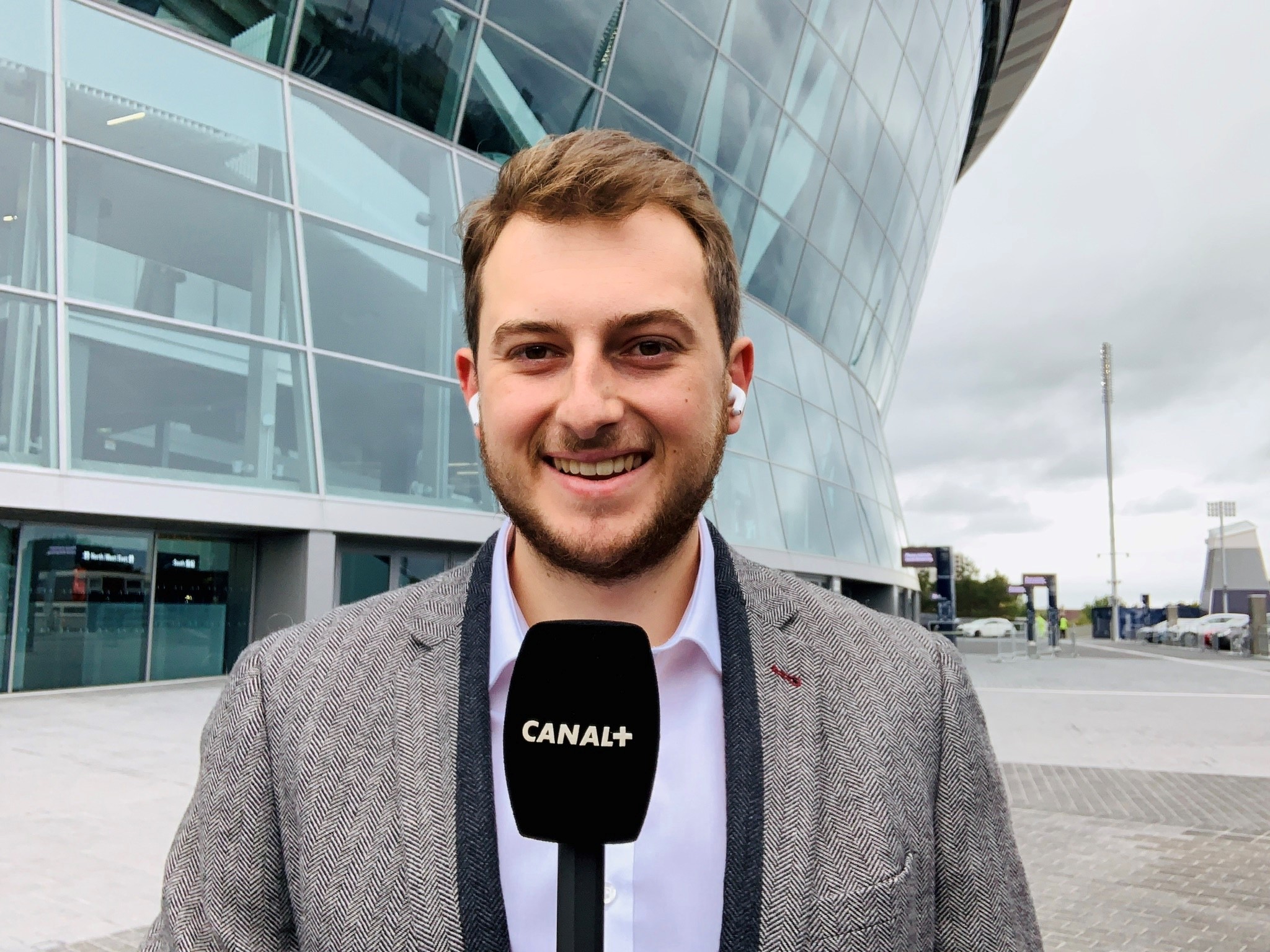 Within his role at Canal+, Sébastien covers pre and post-match reporting on camera and also conducts post-match interviews with players and managers – as well as one-to-one interviews with players during the week at their training grounds.
Prior to coming to Solent University, Sébastien lived in his native country, France.
"I am truly honoured to have won this documentary as it is was a long process which involved many hours of work and was mainly filmed in Germany over two days with a course friend. It is also a great way for me to end my journey at university and to highlight all the skills I was taught by my lecturers," Sébastien continues.
Charlie Cranstone, 22, who graduated in 2019, has been shortlisted in the Rising Star category in The Drum's Social Media Awards.
Charlie, who moved to London after graduating, has been back in his hometown of Poole, Bournemouth since the Covid-19 pandemic. Social Media Producer for LiveWire Sport, Charlie is responsible for planning, producing and posting content for sport right holders on their social media and digital platforms.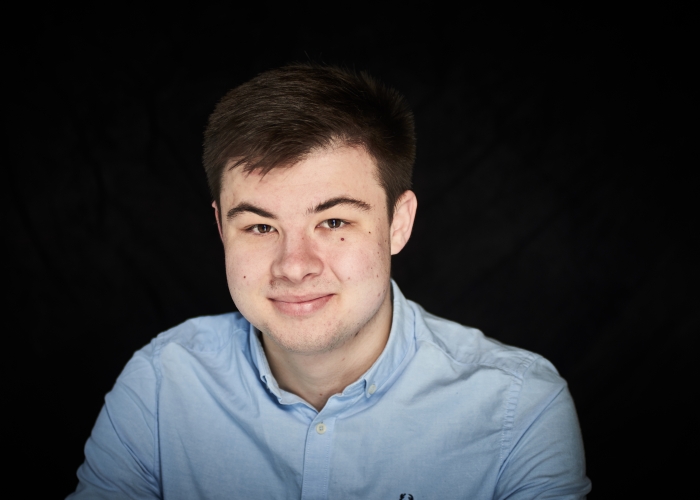 It was Charlie's employer who put him forward for The Drum Awards. Charlie commented on his surprise at being nominated: "I didn't know they did awards for this kind of thing... It feels great to know my peers hold me in high regard, but it's still a bit strange to see my name nominated when we're usually hidden behind social media accounts!
"Social media has taken on a whole new importance during the pandemic, as we strived to continue delivering sporting fans the content they crave while the rest of the sporting world halted. I think I've worked even more during these months than I did before.
"Being able to see engaging content you produce enjoyed by sporting fans from across the globe is a huge buzz, as a fan myself, says Charlie."
Will Cope, Course leader, BA (Hons) Sports Journalism at Solent University, says: "We're very proud to have Charlie and Sébastien nominated for major, national awards. They're both brilliant examples of how creative, versatile and hard-working our graduates are, so it's great to see them recognised in this way.
"Our courses are practical and industry-focused, which is why they're both working for major brands already. I'm sure these won't be the only awards they'll be nominated for in the future."
The BJTC Awards take place on 9 November 2020, while The Drum Social Media Award winners will be announced on 12 November 2020.