Alumnus Luke is now working as social and digital content manager at Reading Rockets Basketball. We caught up with Luke to find out about his career journey.
11th November 2022
TV, film, media production and technology
Media production
Alumnus Luke studied BA (Hons) Media Production and had a passion for photography that he developed through freelancing as official photographer for Solent University Football Team and then for Solent Kestrels Southampton's Division 1 basketball team. He then went on to study MA Sports Broadcast Journalism at Solent and since graduating is working as social and digital content manager at Reading Rockets Basketball. Luke talks about how his hard work freelancing while being a student helped to launch his professional career.
Why did you choose Solent?
I had gone round to a few open days and universities, and Solent was the first one where I really enjoyed the location and the facilities were great.
I liked the industry contacts the course had and everything I could get involved with outside of university, which was beyond what most universities were offering at the time.
I think media production at Solent is for you if you're willing to learn more outside the classroom.
How did your studies help you prepare for the industry?
My very first proper freelance gig was for the university football team and from that it spiralled into getting contacts and going from there. The football team needed a photographer and I simply volunteered to work. I look back at those first photos from my very first game and I'll be honest, they are atrocious compared to my level now! But there was a certain amount of pride I gained from doing that work and I've always been a sports fan my entire life. Sports has always been a big thing for me, then having a way that I could contribute to a sporting industry in my own way, was something that just clicked. After that very first game, I reached out by messaging local teams such as the university BUCs sides and the rest is history.
How did you get established as a sports photographer?
I was really struggling, because I was at the point really of not knowing what I wanted to do in the future because I thought, "How do I get into directing? Do I go into film?" I had no idea what I was going to be be doing in the future.
Honestly, I think I got incredibly lucky. I'd spent three years at university working with Solent Kestrels, the basketball team at the uni, (the last two years of my undergraduate degree, media production, and then the year of my master's, Sport Broadcast Journalism).
Once I'd finished university, I didn't feel ready to leave the club, so I reached out to the owner of Solent Kestrels to see if there was a position for me, and they offered me a part-time position with a set wage. So, in my first year after graduation, I worked for Kestrels as their official photographer under contract, while also doing other freelance jobs alongside it. Honestly, I was so blessed to be working for a team properly and to be able to have my entire focus on that team was great.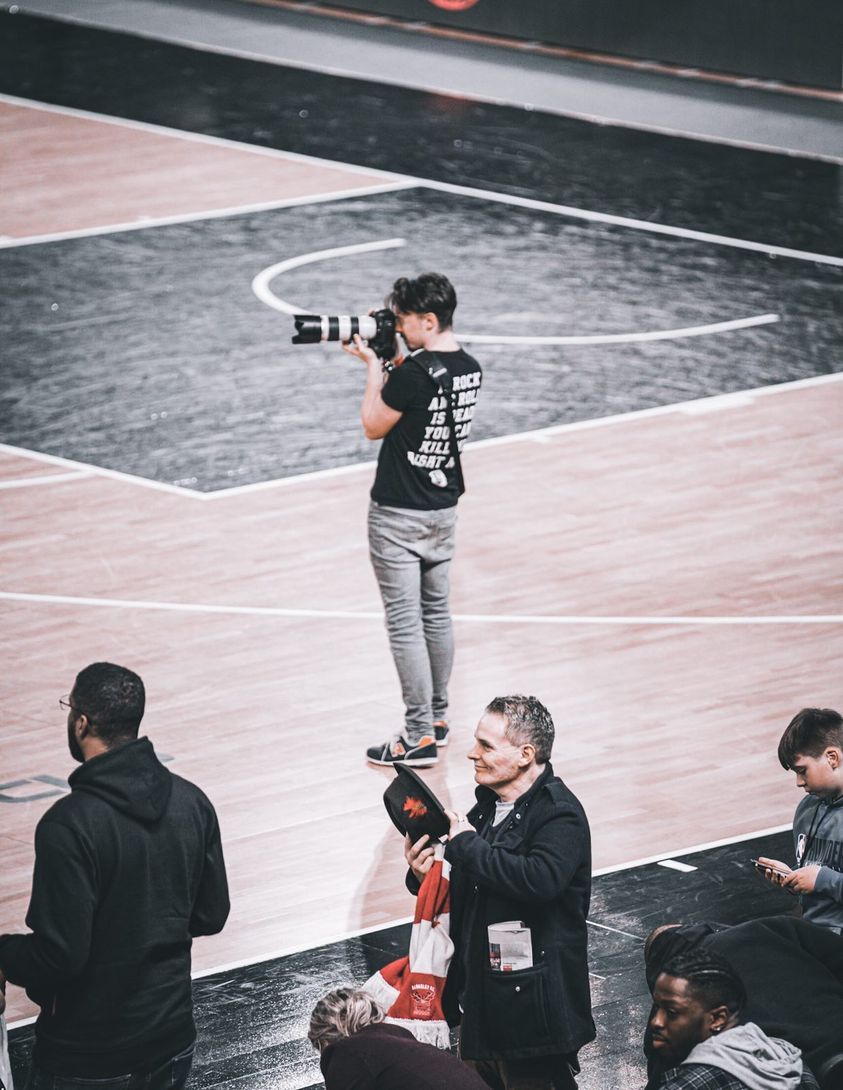 You also studied a postgraduate degree as well as an undergraduate degree at Solent?
Yes, so because of my work freelancing during my undergraduate degree, I was offered a scholarship to study a master's in Sport Broadcast Journalism whilst also working with the University sports department, helping with their media.
I had been thinking I wanted to get more involved in sport and I also wanted to expand my CV, because after I finished my degree, I felt fairly comfortable with the photography side, but I wanted to start learning more. My master's helped me to gain an understanding of how to create stories and improve creation elements of my work. Now, I have good skills with video as well as photography and that is thanks to doing the masters.
What is your role now?
Now I work for Reading Rockets as part of the content creator team helping with the junior division and senior women's teams. It's a really exciting place to work and nowadays I would call myself an actual content creator over a photographer. I still call myself a photographer for certain things I do, but also run social media and I have no issues getting in front of the camera now for interviews. I've really expanded myself into a fully fleshed content creator in my opinion.
Another team I've been freelancing with alongside all my main work is in Stratford, London, with a team called London Lions. They're now currently operating at the second division of the European Basketball. It's been a great opportunity to work in European basketball covering the highest level of basketball I've ever covered in my life, and its been phenomenal.
Long term, I've got a rough plan and my goal is to work in the NBA. I want to work out getting a visa to go to America working for one of the teams out there. There are a few steps in between to getting there, but the long term is NBA.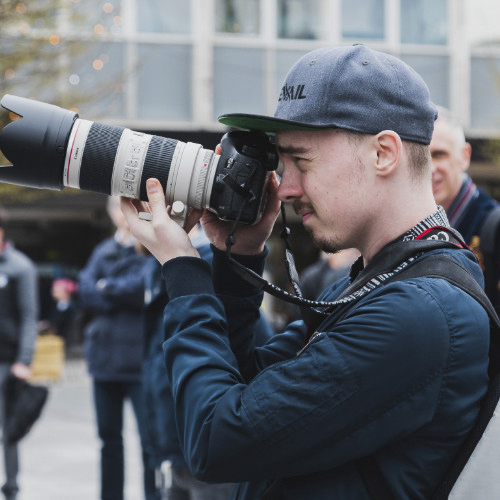 Favourite Solent memories?
There's loads! Such as those first couple of weeks as a fresher getting to meet everyone, going out to all the bars and clubs. Being in Southampton for so long and being at university, making friends and connections really showed who I am as a person, knowing I can live and be independent.
I really enjoyed working on Varsity - that was a really nice moment as well. It was cool seeing so many people within university getting together and it was also great seeing different university communities get together just to play sports and hang out and just have fun.
Do you think studying at Solent helped launch your career?
Without my degree I wouldn't be where I am now. Honestly, there's such a difference from where I was at the start of the course to where I am now, including the masters. I wouldn't say I wasn't motivated before, but I didn't know where I was going.
I'm just grateful for every opportunity I had and even sometimes it sucked, I won't lie. But sometimes, I managed to look at myself and what I'd made and created and just be grateful to have the opportunity.
I think the thing I like doing I discovered quite late. I was midway through second year and was almost giving up on being able to get a job in the industry at that point. And then, I found what I liked doing and I just went with it to the point where I think I got the record for a student doing the most freelancing hours, I stopped counting after 2000!
Once you find the passion and are interested in it, you have to give almost everything you have to it. I probably put more effort into freelancing side of things towards the end course, but I think in the long run, it was totally worth it for me. My lecturers were very supportive of me and helped in steering me through the course and I'm very appreciative of that.
Find out more about studying film, TV and media production at Solent