School of Fashion students chosen as talent of tomorrow
Graduate Fashion Foundation cherry picked high calibre creatives to join an exclusive team to create, 'Talent of tomorrow' campaign 2022.
8th August 2022
Fashion
Fashion Communications and media
Fashion styling and image making
Joining a select group of final year students from 40 universities across the UK, Solent University students collaborated to create, style and photograph on professional shoots featuring the work of 52 emerging designers. The teams work under the guidance of industry professionals including GFF Global Ambassador, Stylist and Journalist Bemi Shaw and Melissa Clovely Make Up and Hair Artist Instructor at Solent University.
The six selected graduating teams took on the roles of Photographers, Creative Directors, Stylists, Hair and Make Up Artists, Behind the Scenes Photographers and Shoot Videographers as well as a dedicated team of final year students running the GFF social media and communication channels for the two-day shoot at Coal Drops Yard Estate, London, the home of the annual June Graduate Fashion Week event.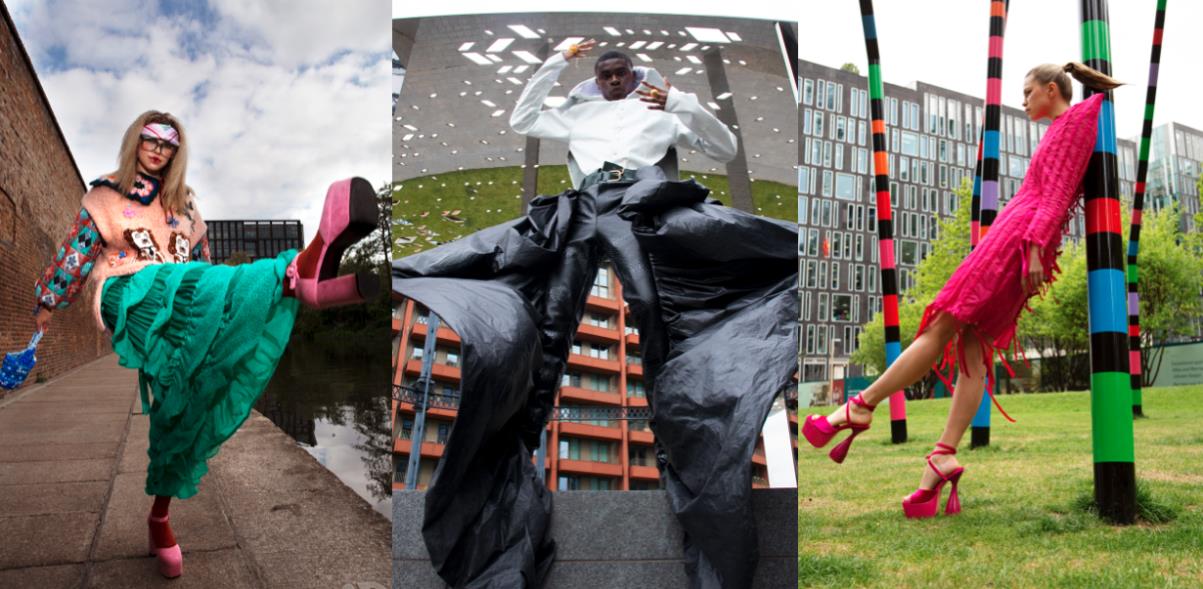 In previous years the annual photoshoot has been pulled together and curated by one esteemed creative and run by their professional team throughout, but this year's campaign has taken a different course. Accommodating for multiple teams this year, meant the creation of the campaign allowed more students to build their portfolios and CV whilst networking with other future creatives of the fashion industry. This also saw a growth in ideas with the selected fashion looks debuted a body of work that showcased diversity, culture and unique style. Some focussed heavily on ethically sourced materials, using sustainable methods and recycled pieces to create eco-conscious designs. Others took on unique methods of design, including knit, weave, print and embroidery.
Nicola Hitchens, GFF Director and Head of Special Projects at Graduate Fashion Foundation said, "The final collections produced for 2022 is of the highest calibre and the campaign is truly original and extraordinary, reflecting the talent that our British universities produce. This project was a fantastic way in giving the graduating year an opportunity to both work upon and produce a professional shoot. It was inspiring to see so many students from different degree courses and UK universities working together collaboratively. We feel very passionately about letting the talent of the degree courses shine. By giving the reigns for the shoot direction, location, style and hair and make-up looks, we see new and innovative work emerge to shake up the British fashion scene."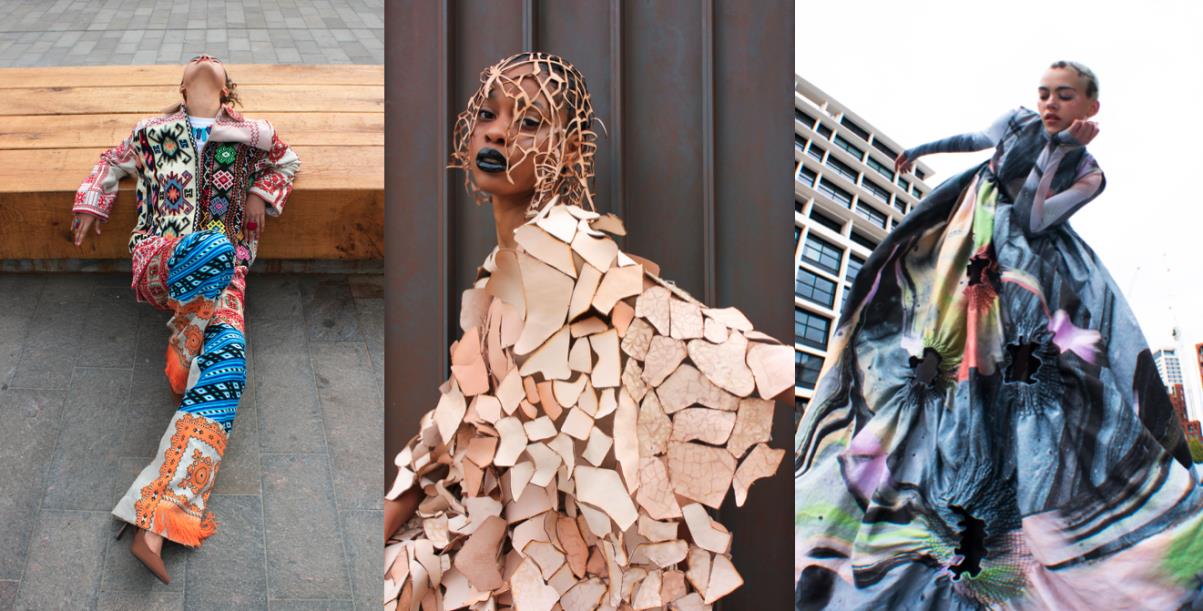 The Hair and Make Up students working on the shoot were from the Solent University Hair and Make Up Design Course, and delivered their looks using INGLOT product, the official make up partner of GFW. Hair was delivered by L'Oreal Professionnel.
Founded in 1991 by Jeff Banks CBE, Vanessa Denza MBE and John Walford to unify both UK and international universities, Graduate Fashion Foundation is in its 31st year and continues to bring the latest innovative and exciting emerging talent to the world's attention, showcasing the fashion innovators of tomorrow.
A springboard for new talent, more than 100,000 newly graduated and undergraduate students have been supported and guided by the charity. GFF aim's remains the same today; dedication to encouraging young people, helping them find employment and get the best start possible in the fashion industry. The organisation has been responsible for launching the careers of some of the most successful designers of our time including Christopher Bailey MBE, who was the winner of the first ever Gold Award and now a Lifetime Patron of the charity; Stella McCartney, Giles Deacon, Matthew Williamson and Julien MacDonald to name a few.
If you'd like to find out more about our Fashion degrees, visit our pages; Fashion communication and Media, and Fashion Styling and Make-up