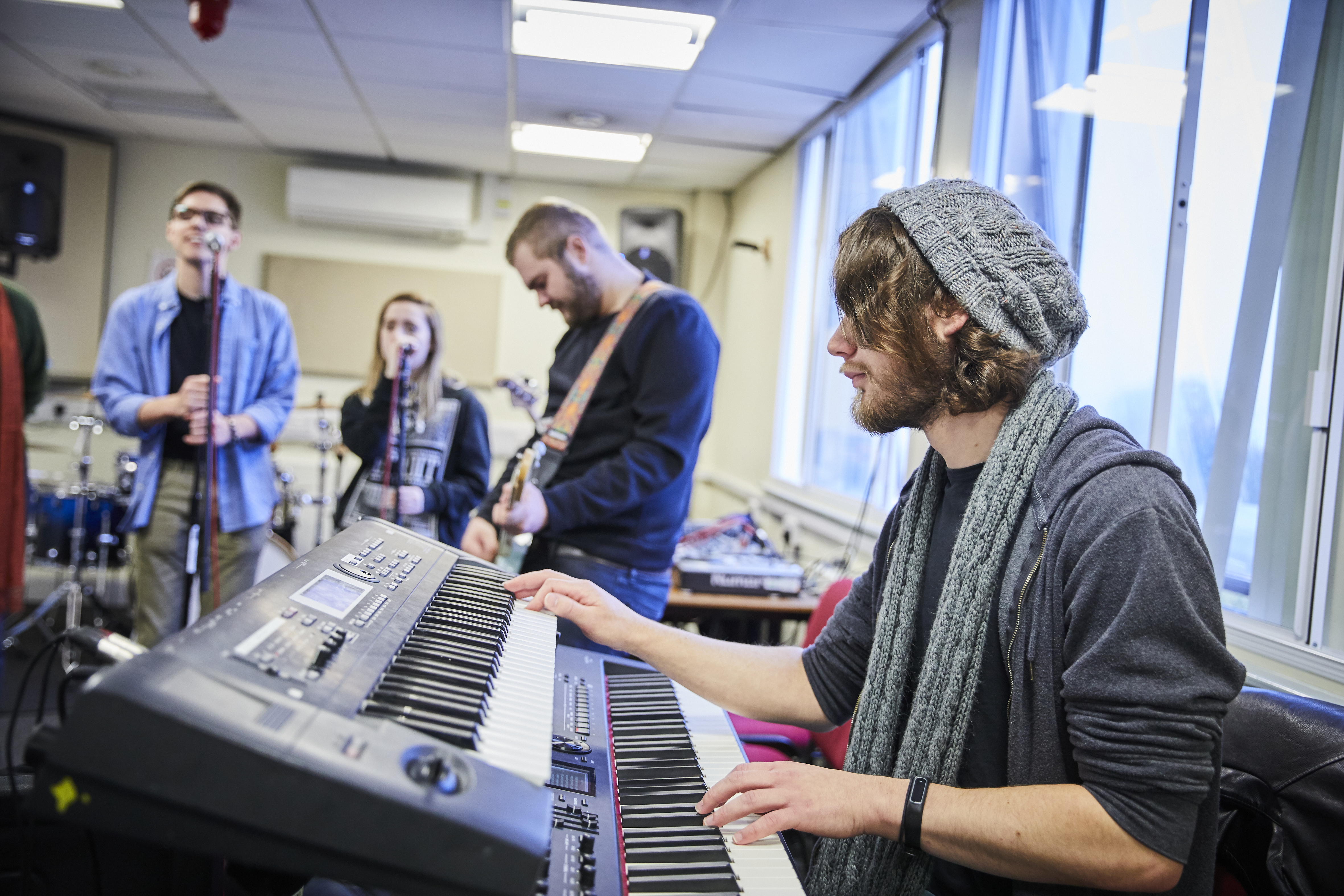 Solent academic produces report on impact of online music lessons
Associate Lecturer in Popular Music Production, Matt Brombley, recently compiled a report for the Southampton Music Hub, evaluating the impact of teaching music lessons online.
24th June 2020
In May 2020, Southampton Music Hub released the first evaluation report from Action Research into the impact on young musicians, staff and other stakeholders of moving music lessons online during the Covid-19 pandemic.
The report compiled by Matt drew on responses from young musicians, parents and staff, and highlighted key findings, detailed feedback, and development areas for the hub moving forward.
Matt said; "In compiling this report, I was overwhelmed by the extraordinary amount of effort, goodwill and energy that had been shown by our young musicians, their parents and teachers in exceptional circumstances. We have already started to respond to the key development areas highlighted by this report. The hub is committed to helping children overcome the barriers and challenges which may prevent them benefiting from the life-changing power of music. We learn best when we learn together."
Toni Diaz, Course Leader for Popular Music Production, said of Matt's work in this area: "We are pleased that Matt's report draws on his experiences at University level, and expands the conversation into the wider world of education at all levels."