Solent student wins prestigious gaming award
Solent University is thrilled to announce final year BA (Hons) Computer Games (Art) student Tristan McGuire, has been announced as a winner in the Grads in Games, Search for a Star competition.
1st April 2021
Tristan won first place in the 'Character art' category for his design of RJ MacReady the protagonist of the 1982 movie 'The Thing', played by Kurt Russell. We caught up with him to find out more about the design, and his hopes for the future.
Hi Tristan, congratulations on your win! How does it feel?
It feels incredible to have won the competition! It really feels like a culmination of all my hard work throughout my degree. It's a great way to end my final year at Solent. To have won the competition and got an amazing job out of my finalist's interview – this is the exact thing I have been striving for. To see it become a reality is truly amazing.
Can you tell us a bit about the category you were shortlisted in?
I was a finalist in the 'character art' category, specifically 3D character art for computer games. In this category, everyone was given the brief that they must make a 3D character and present it in real-time using Unreal Engine 4.
Along with the final character, you had to show the full development pipeline in the form of an accompanying pdf document. This document showcases your understanding of the character art pipeline in the games industry and proves that you understand the theory behind what you are doing in 3D.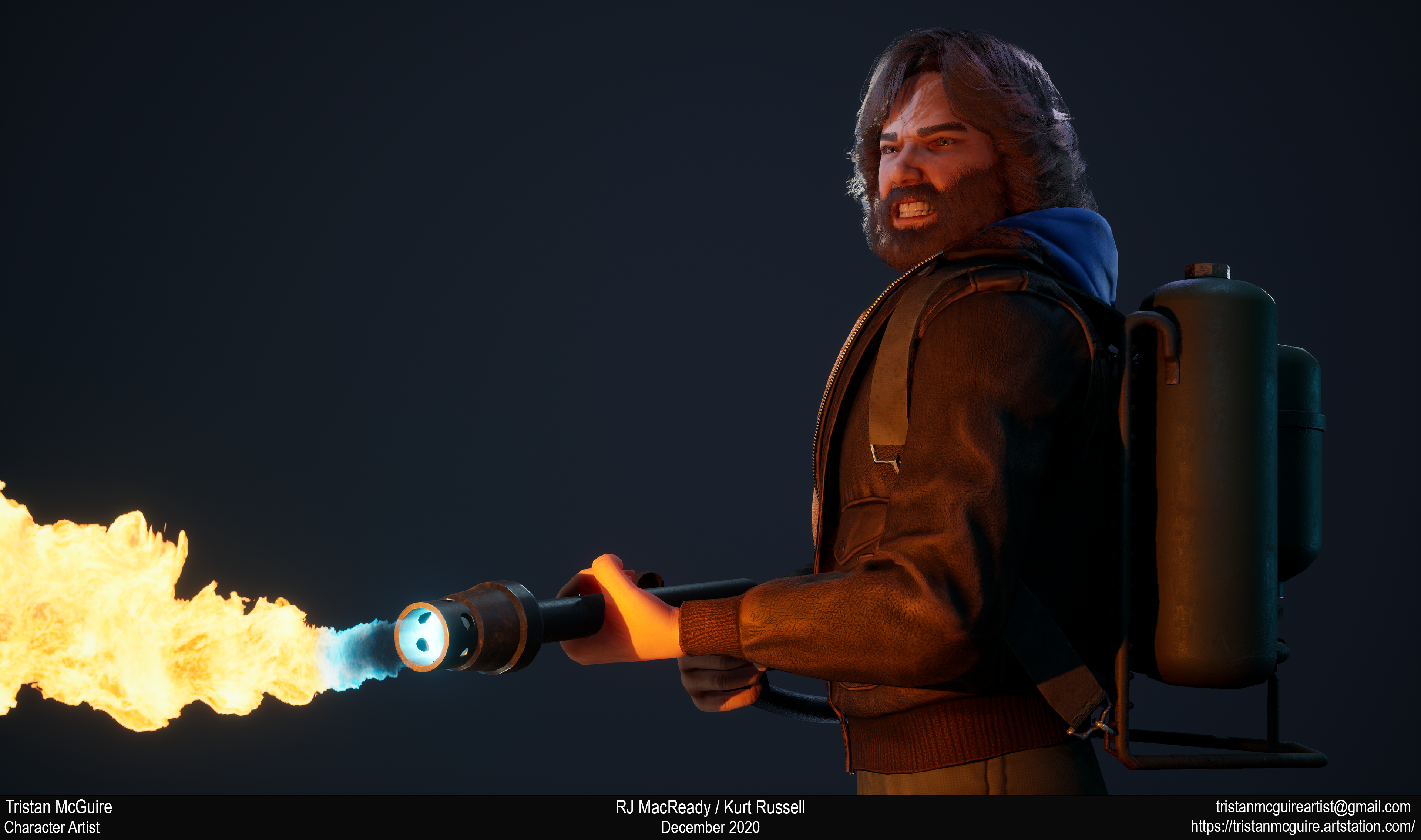 Tell us about the character you created:
For my project, I decided to make the character RJ MacReady, who is the protagonist of the 1982 movie 'The Thing' and is played by Kurt Russell. I chose to use RJ MacReady as my concept because I could see that in making him in 3D I would face a lot of challenges. The biggest challenge being recreating the likeness of Kurt Russell.
The bar to get into the game industry as an artist is set very high, with many graduates not getting a job straight out of university. So when I set myself a project brief, I always make sure to challenge myself to achieve the absolute maximum of my current ability level. This is to make sure that my portfolio is as good as it can be, to maximise my chances of being offered a job upon graduating from uni.
Tell us about the process of the competition: 
Once the projects were submitted they were assessed by a team of industry professionals and then five finalists from each category were chosen based on how well they performed in the assessment criteria of: technical, creative, research/development, presentation and documentation.
The five finalists were then invited to individual interviews with a panel of game industry professionals. The overall winner of the competition was decided based on how well you perform in the interview.
I had my interview on Wednesday 24 of March and it was with Joe Harford (CEO at Airship Images), Cris Lonergan-White (Lead Character Artist at Sumo Digital), Marcus Whinney (Senior Character Artist at nDreams) and Rebecca Wright (Consultant at Aardvark Swift). During the interview I was asked to explain how I made my character, both describing the technical and creative sides of things, and then presenting my portfolio as a whole. I also had the chance to ask some of my own questions about working in the games industry. The panel were very impressed with my portfolio and especially with how rapidly I had improved the standard of my work over the past year.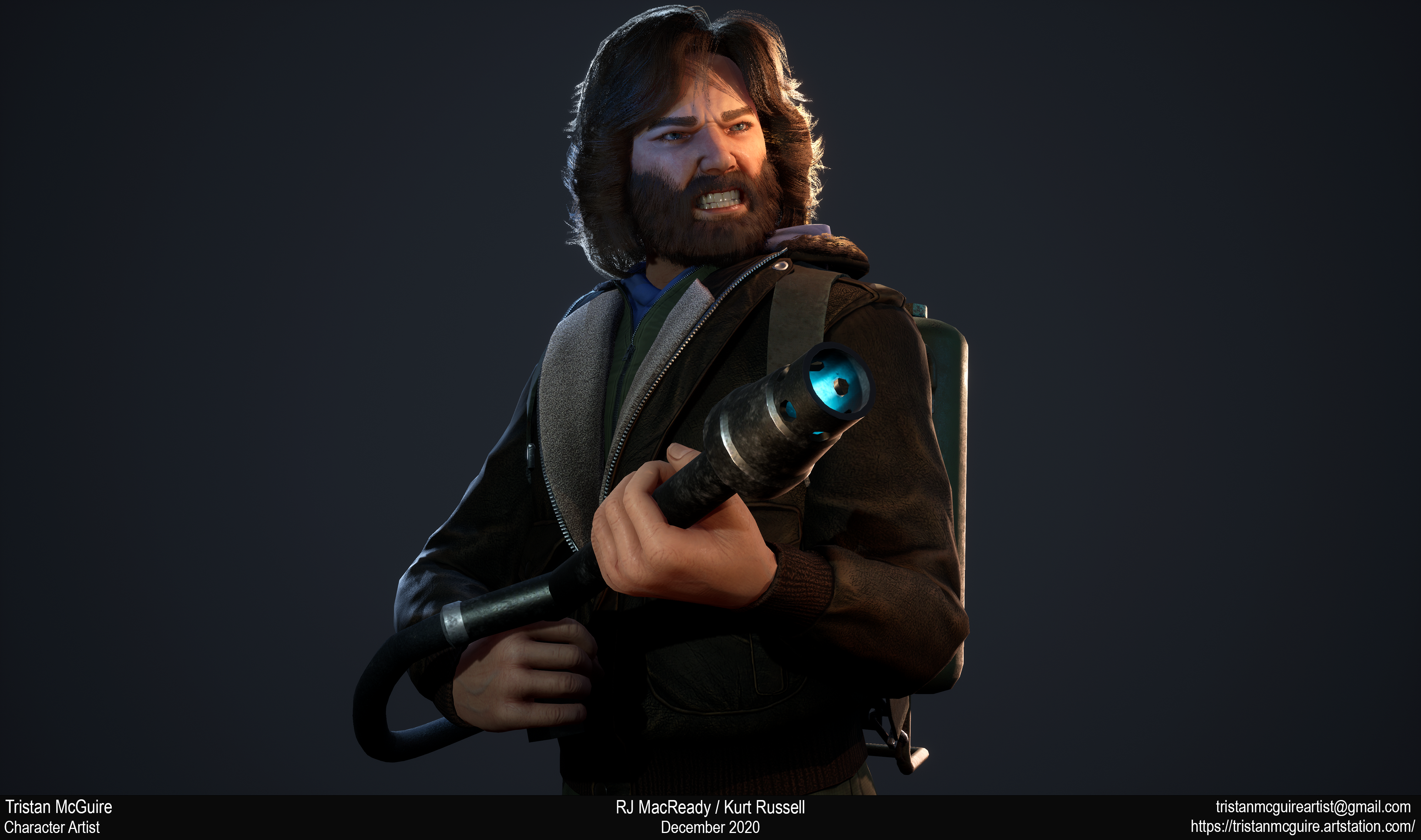 What are your future career plans?
After the success of the Search for a Star interview, Joe even invited me for an interview at his studio Airship Images for the role of Junior Character Artist. That's the exact job role I was aiming to get after uni and Airship is the exact type of studio I want to work for. They are an AAA external art developer that focuses on making very high-quality character art for all sorts of big game studios.
After this interview they offered me the job and I accepted! And they were more than happy to negotiate with me so that I could finish up my degree first and then start the job in June. I may not have managed to get an interview at Airship without first being a finalist in Search for a Star, so the competition has helped me immeasurably in getting that famously difficult first job out of uni.
My aim is to start as a junior character artist and work my way up the corporate ladder through mid-level character artist, then senior character artist and my goal is to reach the level of principal character artist. Then as well as the corporate side of things there is the art side. Throughout my career I aim to make character art across a range of art styles, for a range of game genres. I am looking forward to working at a studio with a shared vision of always striving for the best quality in their art, and being at that cutting edge of the technology as it advances and allows for new workflows and techniques to be used.
How do you feel your studies at Solent are helping you to prepare for your career?
On my course, we have a great industry and portfolio focus. In the first half we covered the basics of 3D game art across a range of specialisms (e.g. character art, environment art and prop art). Then in the second half we could then focus on one specific specialism (for me, character art).
In my opinion it was always made clear to us on this course that the ultimate end goal is to have a very strong portfolio. It's actually not about the piece of paper that says you have a degree, it's about all the skills we learned along the way and how we implemented that into a portfolio. So I would say that the structure of the course works really well to prepare you for getting a job after graduating.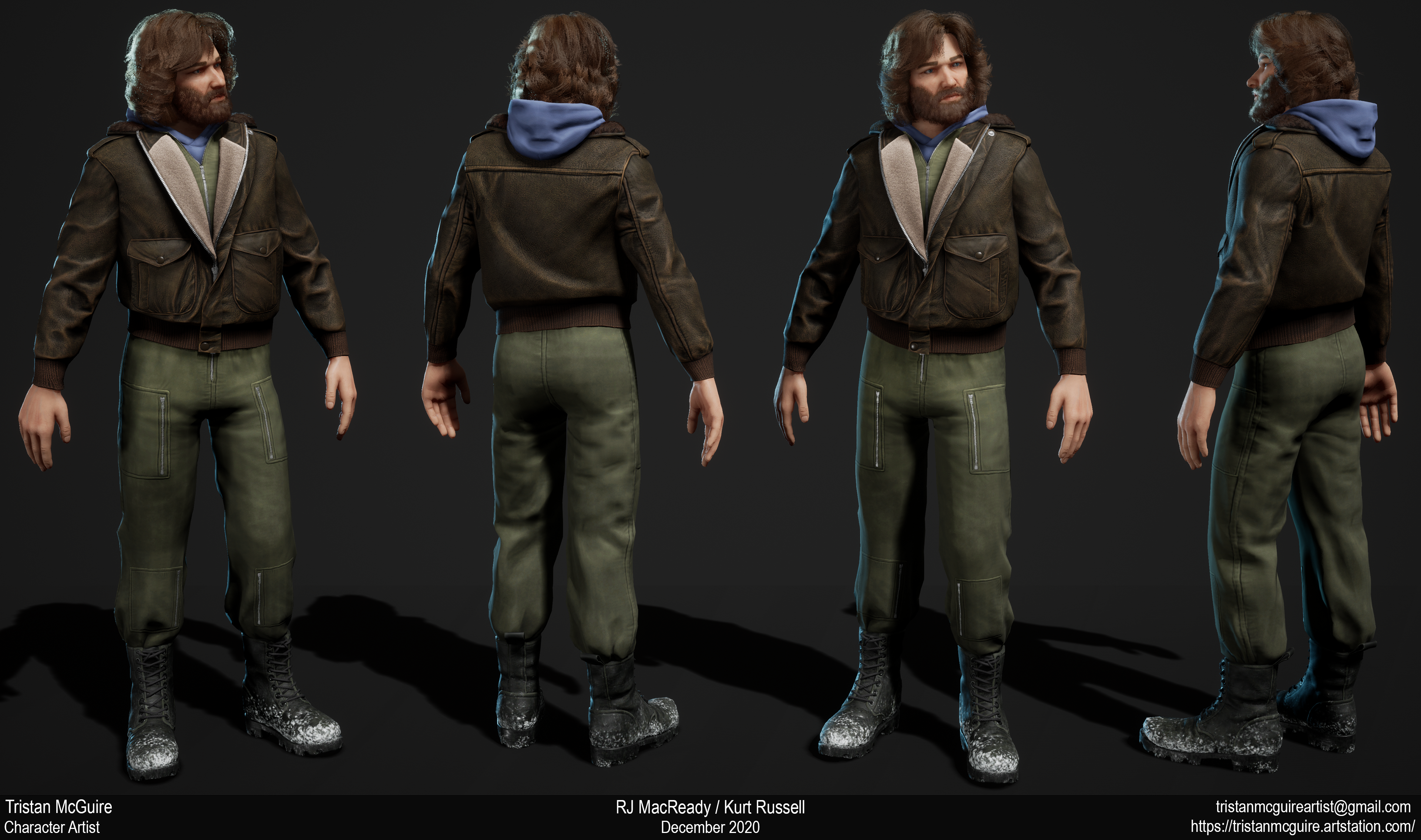 Course Leader for BA (Hons) Computer Games (Art), Neil Brewis, said of Tristan's success; "This is another fantastic result for the Computer Game (Art) degree students. It continues an excellent sequence of success for Solent University in the Grads in Games competitions. Game Art has had a total of six finalists in the Search for a Star and Rising Star competitions over the past four years, including an overall character artist category winner. This is an amazing run of results, not least as we are up against most other UK game courses (and some international).
I think this success is testament to the hard work and talent of the game art students, and to the dedication and support provided by our lecturers. Tristan's character artwork is amongst the best I have seen from a student."
Explore more of Tristan's portfolio here.