Business and Alumni Awards 2022
Theo Paphitis presented the awards to this year's deserving winners
4th July 2022
The eight deserving winners were presented their award by our Chancellor Theo Paphitis and Vice-Chancellor Karen Stanton at the end of The Business Pitch event.
The awards are an opportunity to recognise and celebrate the impact businesses and our alumni have on the University, our student community, and wider society. It was also a chance to share best practice to those in attendance who were new to the University and provide them an opportunity to learn more about the wide range of offers we provide our business community.
The winners are:
Apprentice of the Year – Recognising an individual's success as an apprentice.
Rebecca Handley, Deputy Executive Director for Go! Southampton and Senior Leaders Apprenticeship with MBA 2022 graduate.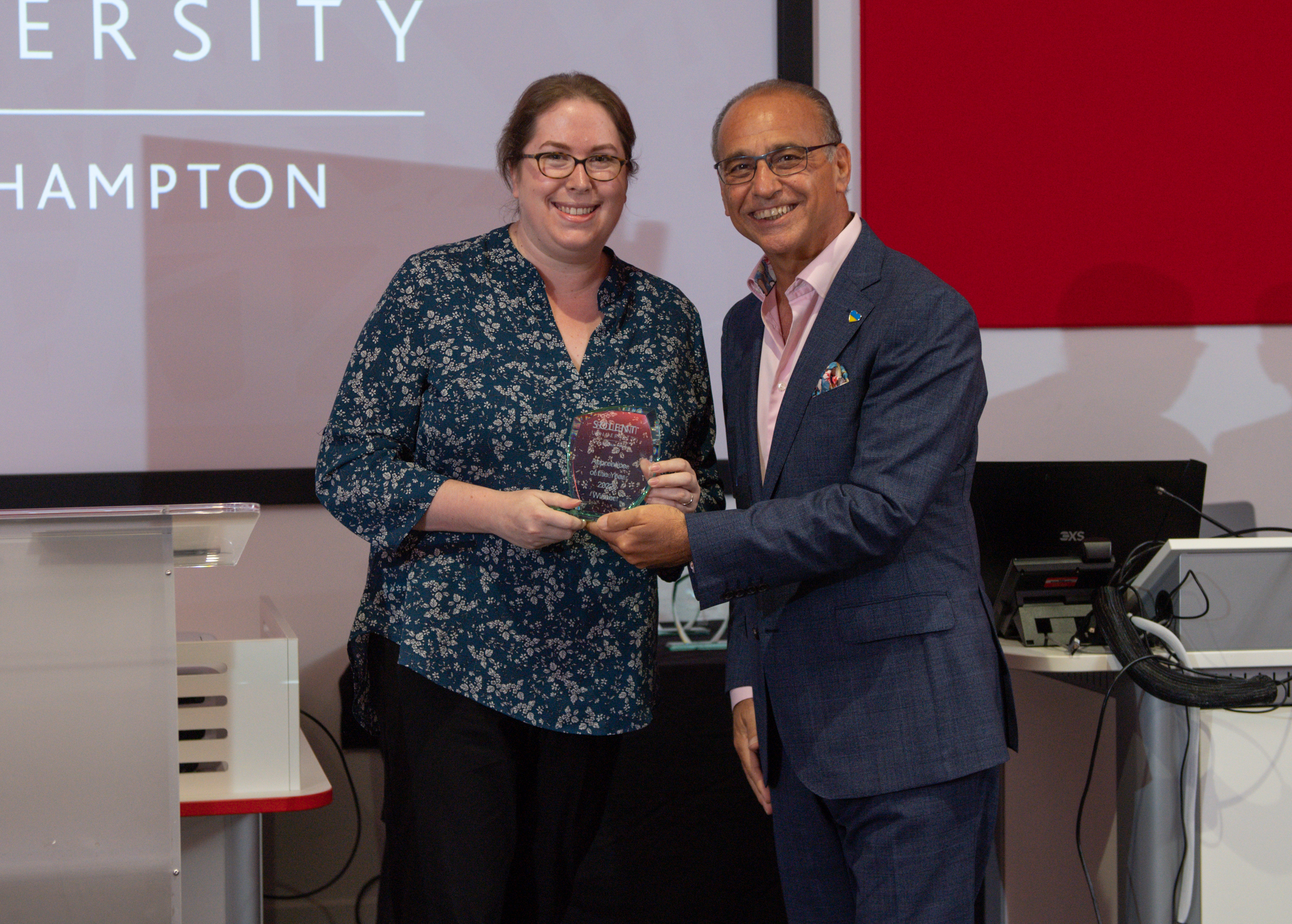 Apprenticeship Employer of the Year – Celebrating a company's overall approach to developing apprentices within their business.
Solent NHS Trust.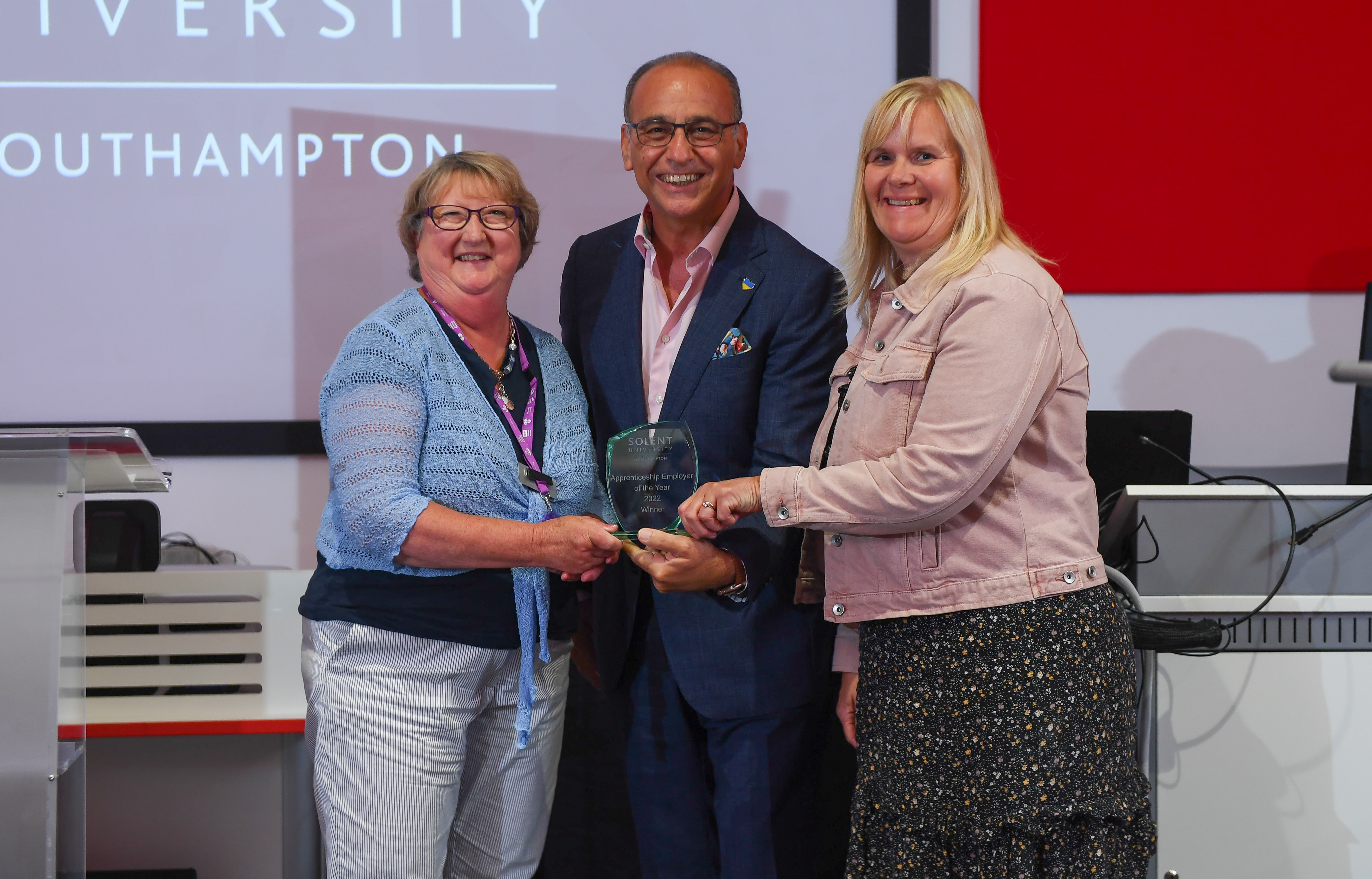 Future Leader Award – Celebrating the impact of a recent Solent alumni who demonstrates strong leadership to support and enable a business's overall strategy.
Lucy Addicott, Digital Writer at Hitched and BA (Hons) Magazine Journalism 2018 graduate.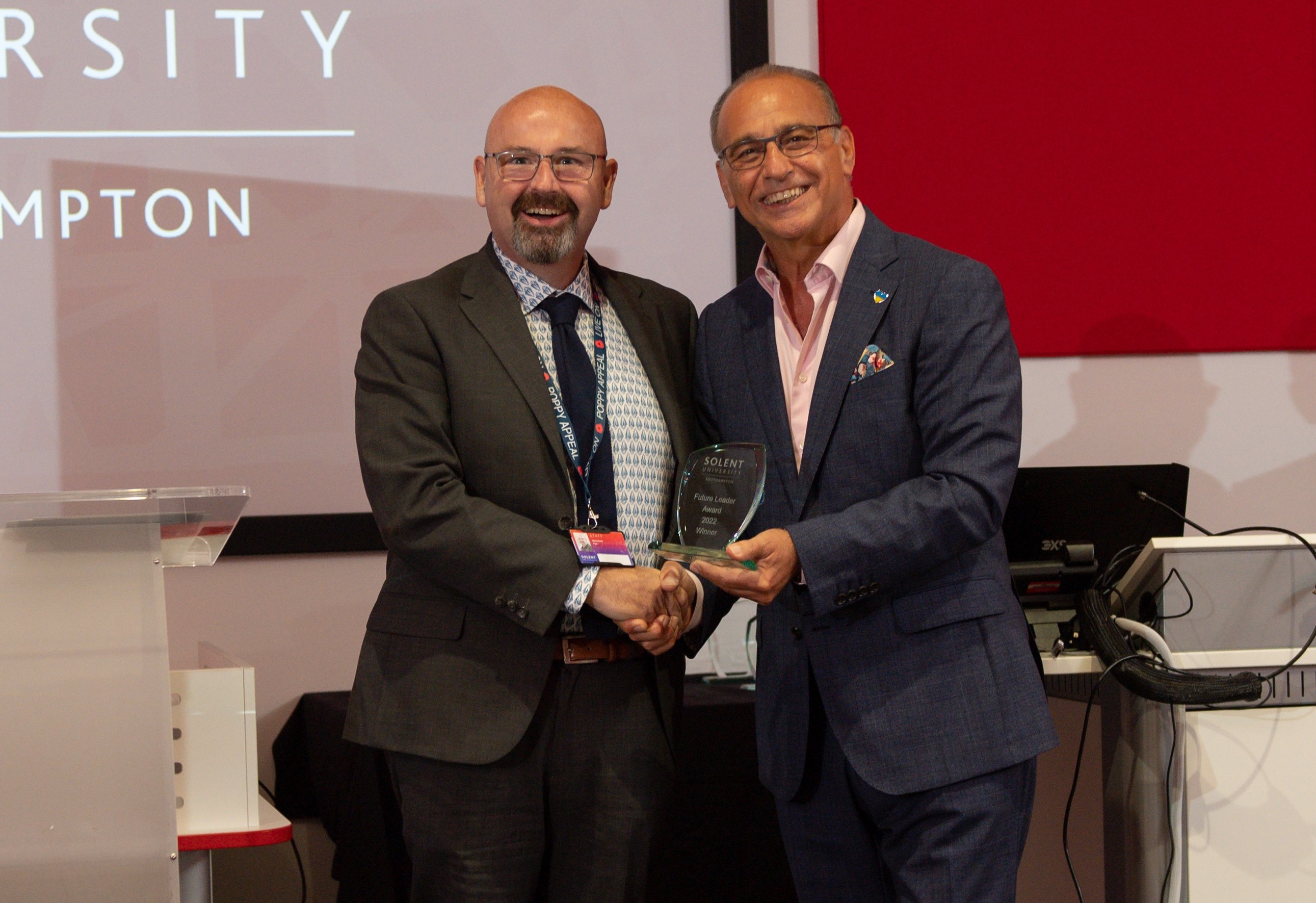 Graduate Entrepreneur of the Year - Recognising the commitment and dedication of an individual who has established and sustained their own business start-up, or is at the research stage of developing a viable, innovative and scalable business idea.
James Gayle, Founder of Shogun Digital and BA (Hons) Advertising 2018 graduate.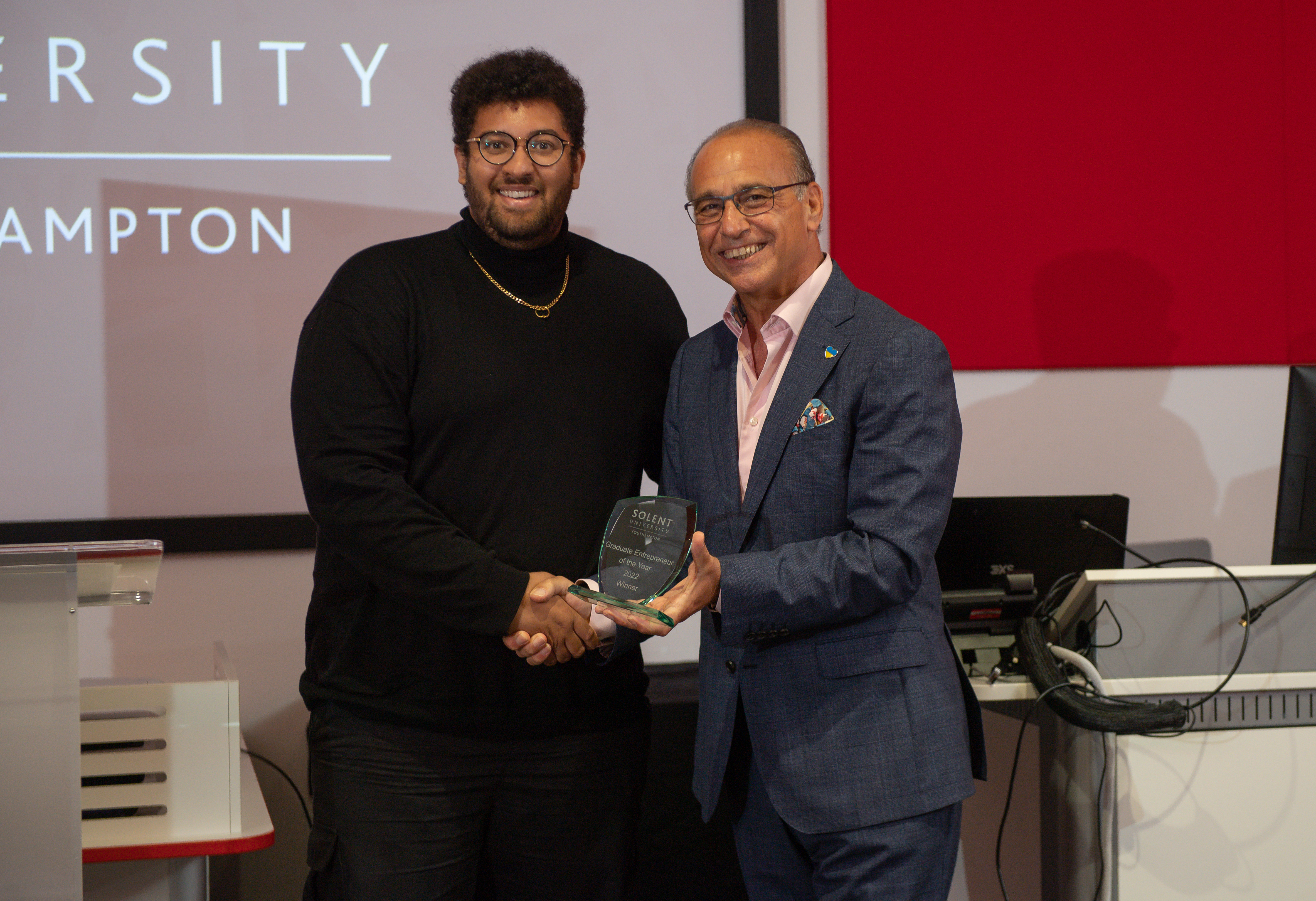 Graduate Outcome Award – Recognising the success of our alumni community who have gone on to achieve success working in industry. This award will be presented to an alumna/alumnus who graduated from Solent three to five years ago.
Fareen Bhatti, Branch Manager at Enterprise Rent-A-Car and BA (Hons) Business Management 2019 graduate.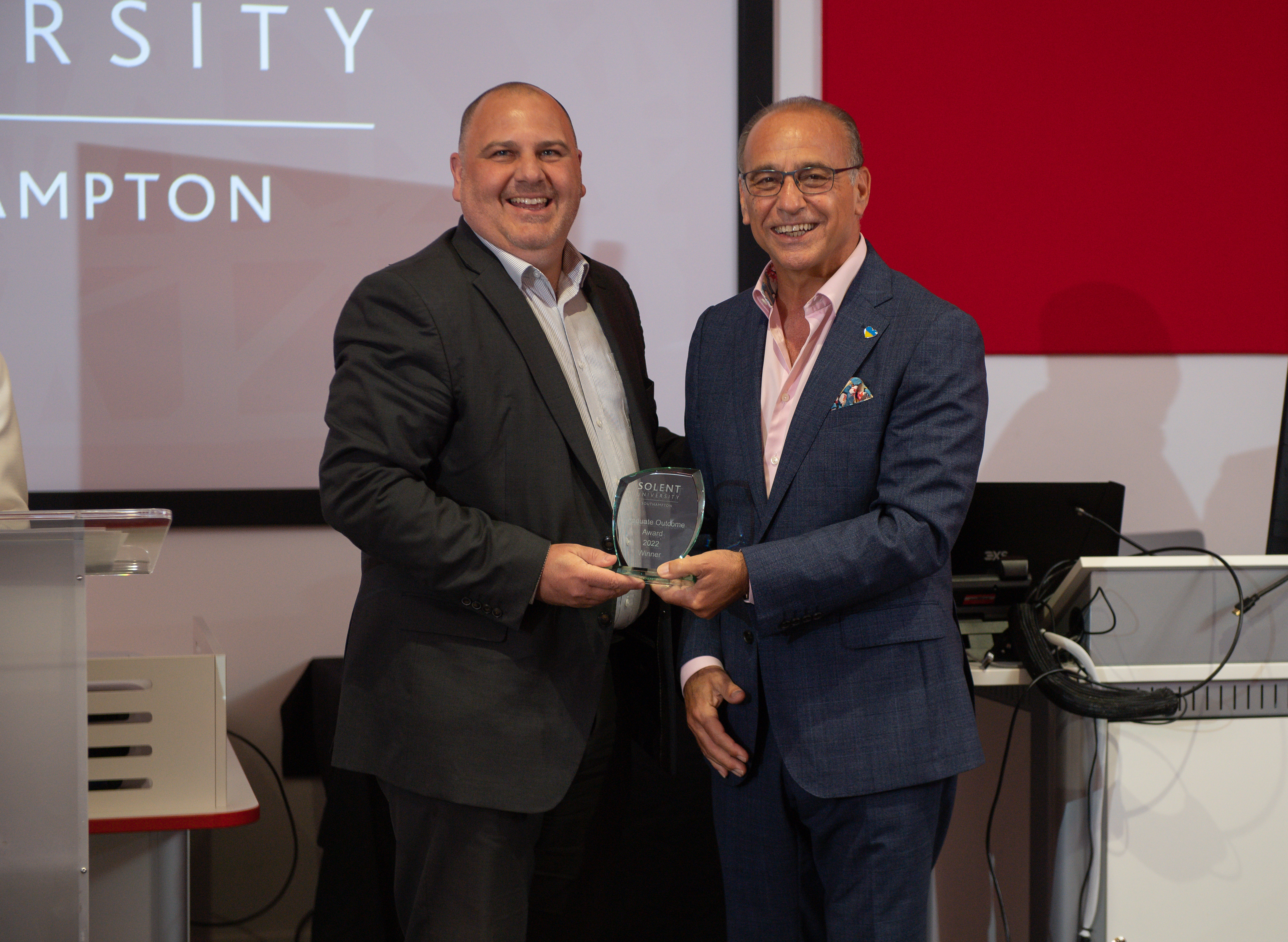 Graduate Programme of the Year – Putting a spotlight on an employer who has closely worked with Solent University to support active recruitment of our student body.
B&Q.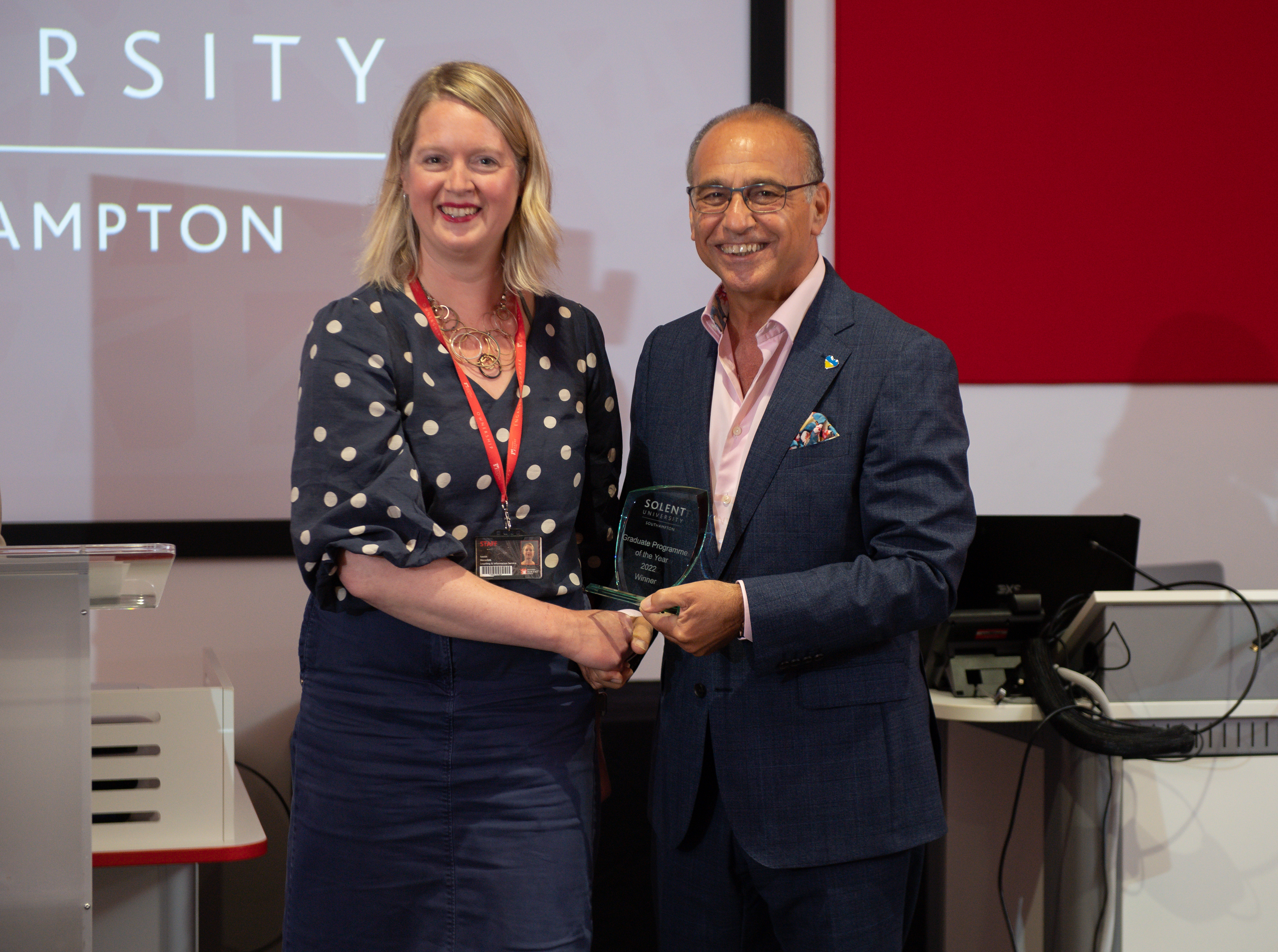 Knowledge Exchange in Action Award – Recognising a University and business partnership that has driven positive outcomes through the transfer of knowledge and expertise.
Paul Hanrahan, Talent Acquisition Specialist South West and South Central UK for Enterprise Rent-A-Car and BA (Hons) Human Resource Management 1999 graduate.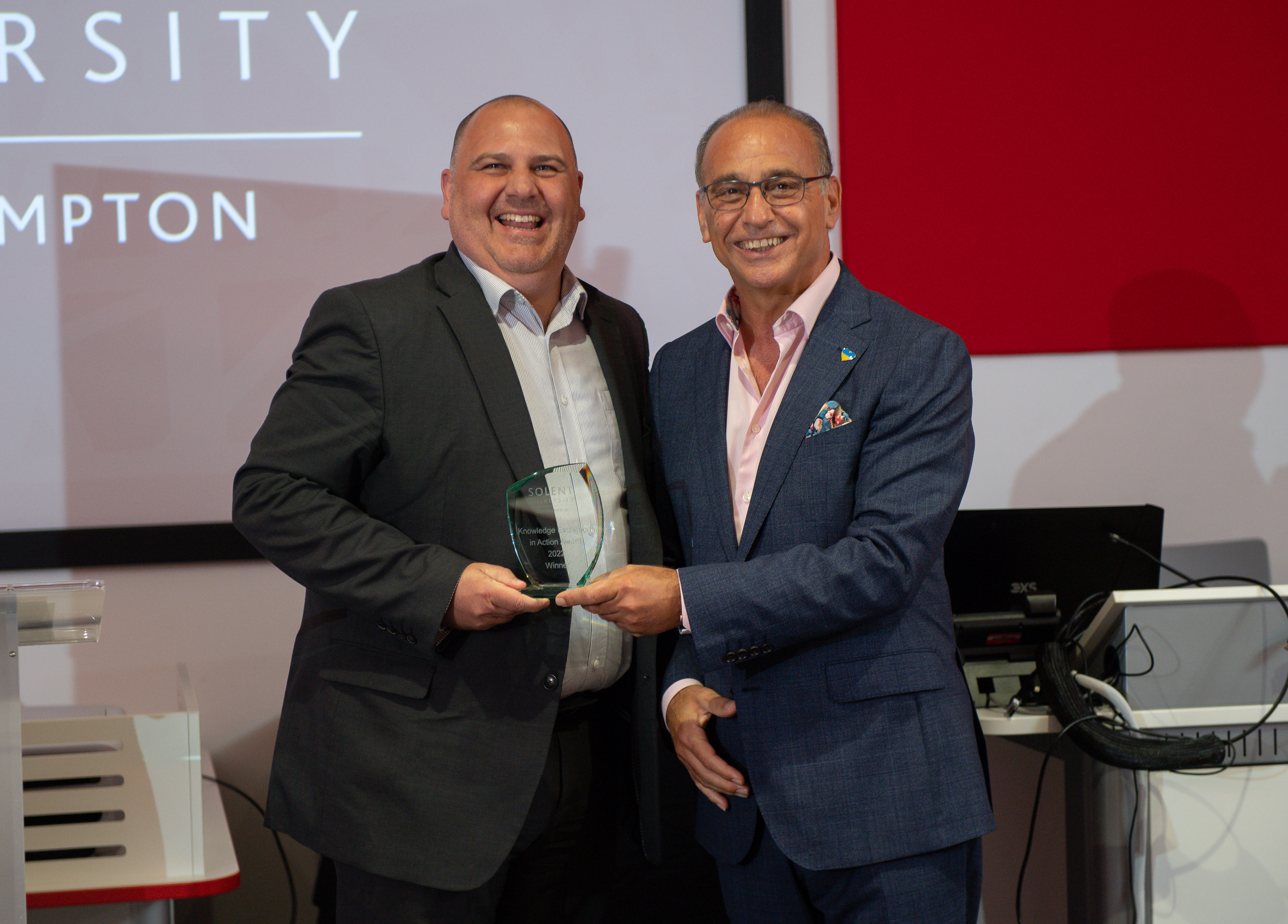 Professional Mentor Recognition Award – Recognising the positive contribution and impact of a mentor who has been part of the Solent Professional Mentoring Programme.
Jon Whettingsteel, Partner and Family Law Solicitor for Dutton Gregory Solicitors and LLB (Hons) Law 2008 graduate.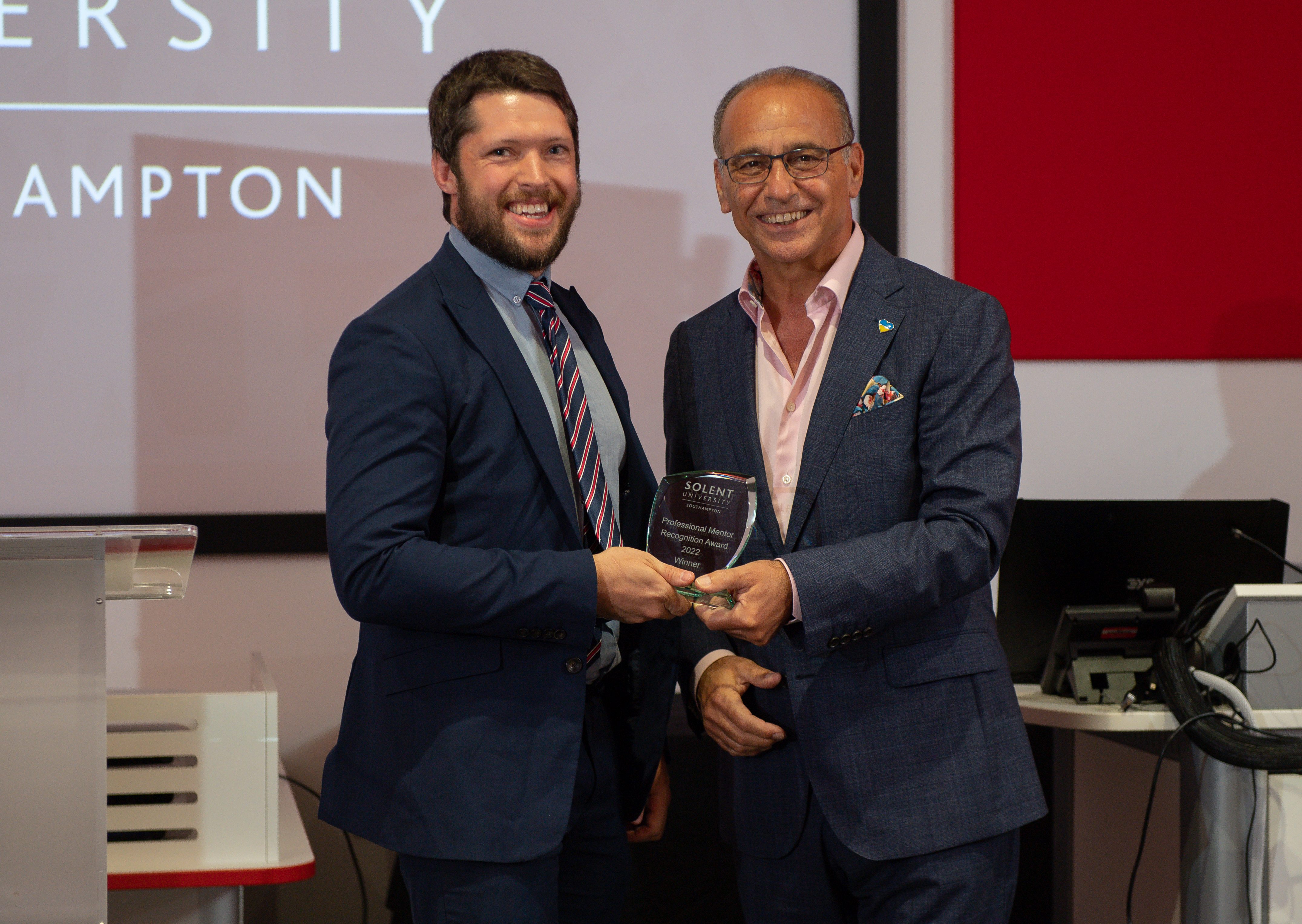 Congratulations to all our winners, nominees and to everyone who took the time to nominate an individual. The plans for next years' proceedings are well underway and we look forward to sharing more information regarding this in the near future.
If you are a business leader and would like to work closer with the University, you may find our Help to Grow: Management course of interest. With 12, government-funded sessions led by our very own business experts, it is an opportunity to take your organisation to the next level.