Available through clearing
3 years

4 years with foundation year
UCAS code: MHN1
Institution code: S30
Why study a mental health nursing degree at Solent University
If you want to help others in critical need, you can have a rewarding and fulfilling nursing career in mental health. Learn essential clinical skills on this NMC accredited degree.
Top

0

in the UK for teaching (NSS 2023)

0

st

out of 130 institutions for assessment and feedback (NSS 2023)

£

0

m

invested in our campus and state-of-the-art facilities
Accredited by Nursing and Midwifery Council. On successful completion of the programme, you'll be entitled to register with the NMC.

The course will enable achievement of recognised additional qualifications in skills such as mental health, first-aid and suicide prevention.

Take part in a wide range of clinical placements in all years of study, in a variety of primary and secondary mental healthcare services, such as community and hospital teams, forensics services, specialist providers.

You will gain excellent career prospects: there is significant local and national demand for nursing graduates.

Our teaching team have excellent teaching and clinical experiences. They can help you to become a skilled mental health nurse to make a positive difference to people lives.

Human function and health, one of Solent's key research areas, embodies research-related activities associated with the investigation and evaluation of human function, health, and the social context – you will learn direct from leading experts in their field.
Course overview
BSc (Hons) Mental Health Nursing has been designed to meet the future nursing proficiencies set out by the Nursing and Midwifery Council (2018) and upon successful completion will allow you to register and work as a graduate mental health nurse.
We aim to develop your knowledge, skills and academic capacities so you can build a meaningful nursing career that balances your own continuous personal growth with doing public good for the varied communities you will care for across your working life.
The course will consider what it means and how to provide mental health care in a contemporary, culturally diverse context, and what is needed for the profession to continuously improve and add value to the lived experiences of the populations we serve.
You will complete a series of theory modules over three parts that analyse and critique modern mental health approaches and treatment modalities, including the medical model, psychotherapeutic approaches, anthropological understanding of health beliefs, public health approaches, and the social determinants of health, among other ideas and concepts.
The clinical practice components of the course will consist of placements in all years of study in a variety of primary and secondary mental healthcare services, such as community and hospital teams, forensics services, specialist providers of mental health care, and every other place where mental health nurses can play a role in the prevention, treatment and recovery of people with mental ill health. Placements are essential and are found and allocated by our dedicated placements team.
In addition to becoming a graduate mental health nurse, the course will enable achievement of recognised additional qualifications in skills such as mental health first aid and in suicide prevention. It is also possible to self-fund short volunteering experiences overseas.
Our overall aim as a nursing lecturing team and as a university is that you have access to the best of teaching, learning and clinical experiences so you can become a skilled, thoughtful and authentic mental health nurse who is confident you are making a positive difference to people lives and the wider communities you work within.
Course features
Additional qualification

This course offers additional qualifications for you to obtain with your degree

Professional accreditation

This course has been accredited by a professional body

Specialist facilities

This course has access to specialist facilities
Who is this course for?
Mental health nursing is suitable for people who want a career that has social value and who have a keen interest in caring for others and enabling people to achieve the best outcomes they can.
Mental health nursing students often have, or want to develop, an open mind and be curious about the nature of the human condition and society and to be able to do something real that benefits both.
We welcome applications from people with all kinds of life experiences and at all stages of life.
What does this course lead to?
Registered mental health nurses can work within the National Health Service, private, voluntary and independent sector healthcare providers, education, policy, and government sectors. UK educated and NMC registered nurses also can work globally but may be required to take registration tests for other national nursing bodies.
Meet the team
You will be taught by a friendly and experienced teaching team in excellent teaching and learning facilities.
The University cannot guarantee any particular members of staff will teach specific aspects of the course in the future, but will endeavour to ensure the teaching team maintains their balance of experience and qualifications.
Facilities
Our vibrant campus brings state-of-the-art facilities to enhance your learning and elevate your student experience. Our award-winning teaching building, The Spark is centred around students and offers a stimulating study environment with flexible learning spaces.
Away from studying, why not try out the gyms, fitness studios and sports halls in our £28 million Sports Complex, or watch a blockbuster film at our student-run cinema with Dolby Atmos audio.
Core modules
Authentic Nursing Care
This module is your introduction to the mental health nursing programme. You will be introduced to the nursing identity that balances the care of others with the care of self; and develops the notion of wellbeing and the concepts of recovery as a co-produced process.
Delivering Public Confidence
This module explores the role of professional regulation and the key legislative acts that impact on the delivery of healthcare in the NHS, private and voluntary sectors.
Skilled Nursing
This module develops your skills in the nursing process across a range of commonly experienced mental health conditions. There will be a focus on assessment, care planning and interventions to assist in the recovery from mental ill health.
Public Health
This module will introduce you to the concepts of public health and health promotion. You will gain understanding of the importance of health promotion in mental health and the continued links between psychological and physical wellbeing.
Nursing Practice 1
During this module you will attend clinical practice areas that provide exposure primarily to mental health nursing, but also adult, learning disabilities and children's nursing practice. You will also become familiar with the role of the nurse and the importance of professionalism in practice.
How you will learn and be assessed
You will learn by:
You may be assessed by a combination of:
Essays

Reflective accounts

Written assessments

Case studies

Individual presentations
Solent's curriculum framework builds on our unique, creative and applied approach to teaching. The transformation of students' lives is at the heart of our mission as a university, and our curriculum – informed by the latest theory – reflects this shared educational vision.
Find out more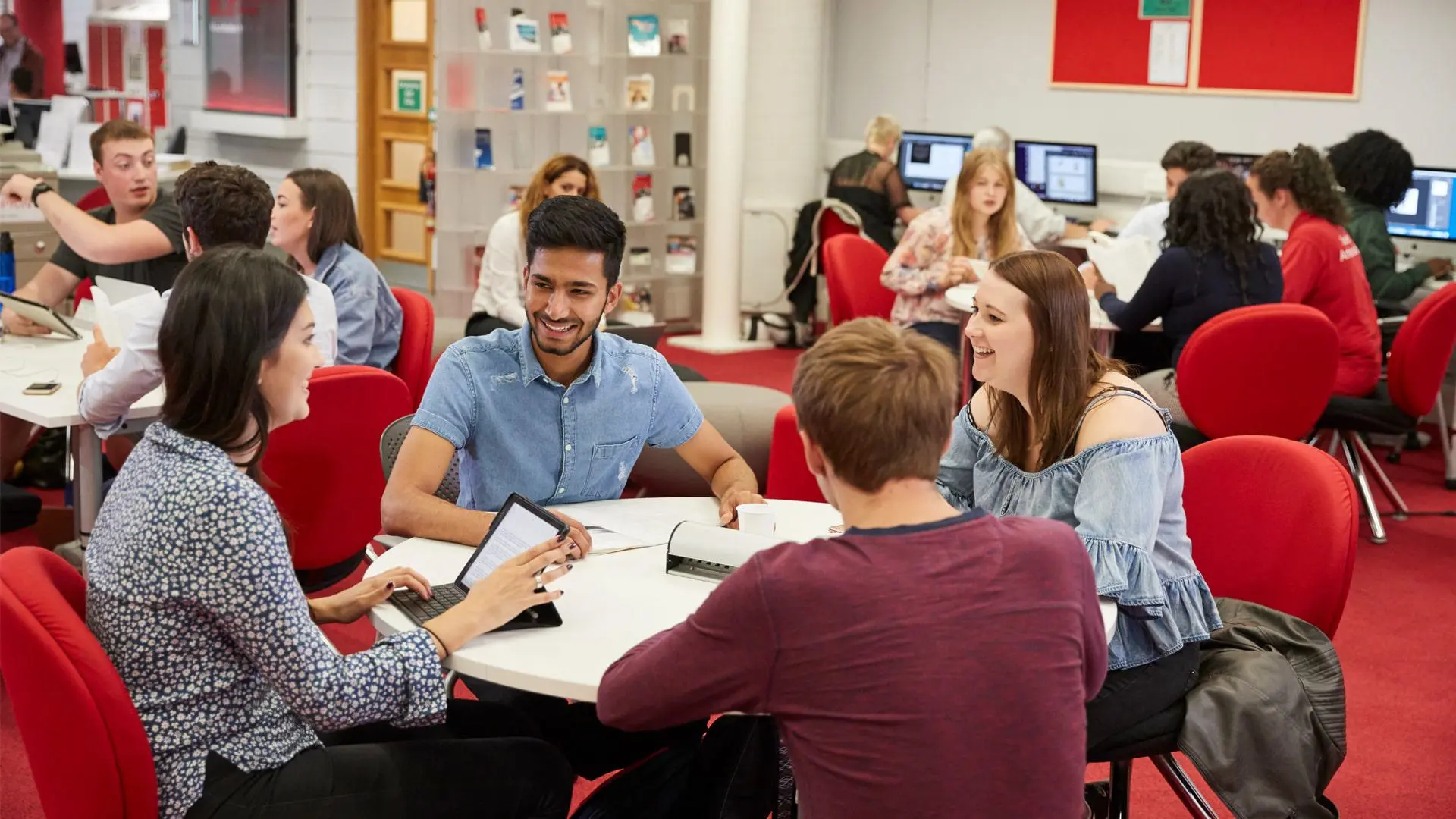 Study support
The student achievement team are on hand to help you succeed during your studies at Solent. They aim to contact you at key times during your time here with personalised information, advice and guidance, by email or phone.
Access Solent provides information, advice and guidance for disabled students.
All students can access Succeed@Solent, Solent's online guide to getting better grades. It offers extensive, practical information and advice on topics such as academic writing, research and presentations.
Why choose the industry?
In the UK there is a national and well documented shortage of nurses and particularly mental health nurses. Since 2011 and the advent of the Government policy documents such as "No Health without Mental Health" a greater emphasis has been placed on developing and expanding mental health provision and education places for nurses.
The Future Nurse standards from the Nursing and Midwifery council also reflect this and has begun to build greater capacity in the education and practice systems to educate more student nurses year on year to meet the need for qualified nurses across all health sectors.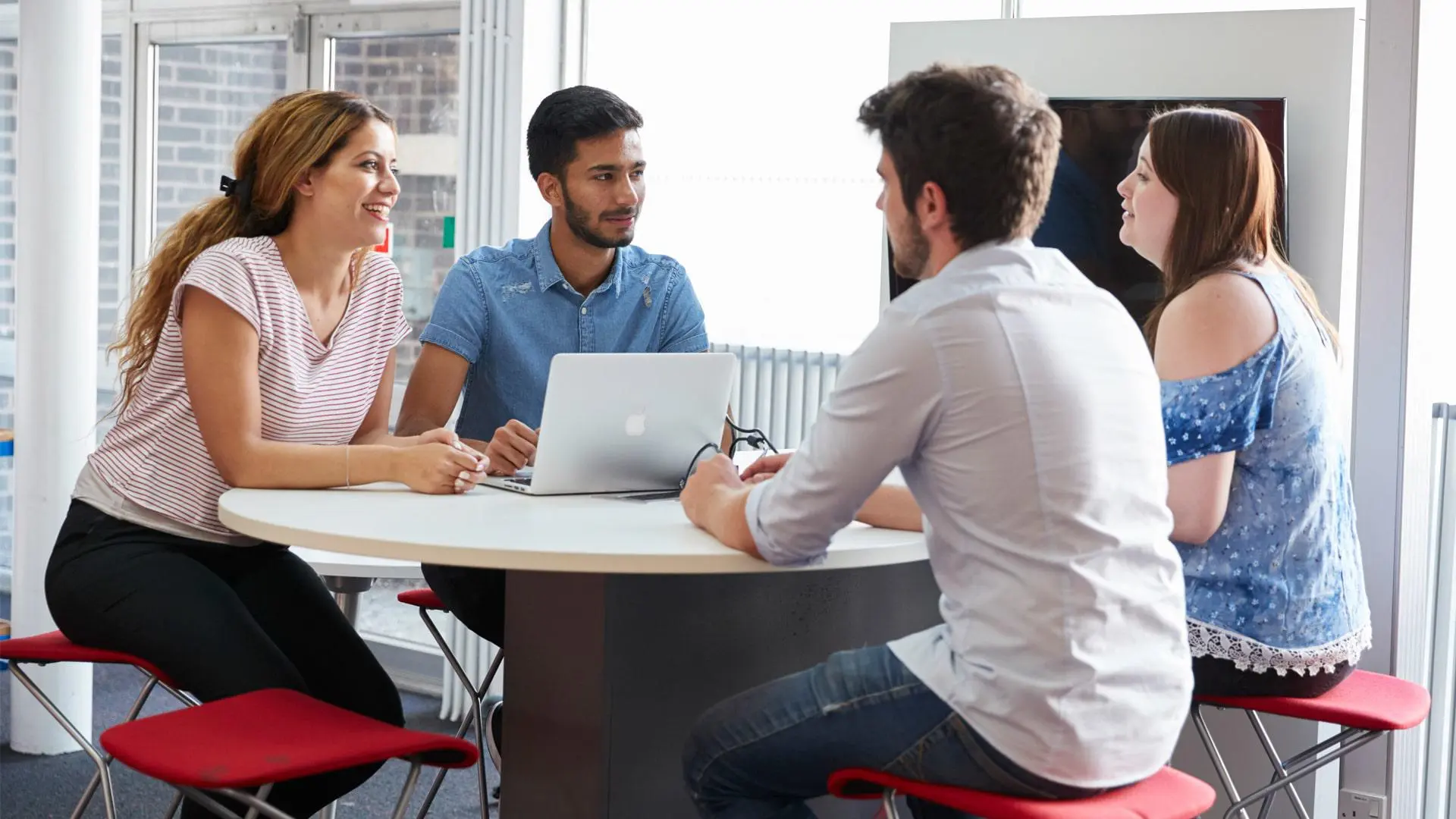 Tuition fees
The tuition fees for the 2023/24 academic year are:
UK, EU (settled status) and Channel Island full-time fees: £9,250 per year

International full-time fees: £15,000 per year
For further information, please visit our tuition fees page.
Extra course costs
The 2023/24 other costs are not yet available. For guidance, previous other costs have been:
Since September 2020, annual payments of at least £5,000 are available for all undergraduate and postgraduate students from eligible nursing, midwifery and allied health courses. The funding has been confirmed by the UK Government as part of its pledge to increase nurse numbers by 50,000 over the next five years. Find out more information about the funding in the gov.uk website.
Compulsory costs
Two uniforms will be provided but you are likely to require additional uniforms which cost in the region of £30
The University will pay for an occupational health assessment, however you may need to pay for immunisations if they are not covered by your GP
You will need a pair of suitable comfortable shoes while on clinical placement and studying in our simulation settings (estimated cost £40-£60)
You will need to purchase some of your own clinical items, for instance a stethoscope (estimated cost £30)
You will need to be able to travel to study at our partner NHS trusts and to your placement - travel costs will be associated with this
Optional costs
2-3 week self funding international volunteering trip circa £1,200 (all inclusive based on previous trips organised).
Bursaries, scholarships and financial support
Solent University offers a range of bursaries and scholarships that provide financial assistance or waive fees for tuition or accommodation. Each bursary or scholarship has specific eligibility criteria. Check out our bursaries and scholarships pages to find out more.
Graduation costs
There is no charge to attend graduation, but you will be required to pay for the rental of your academic gown (approximately £45 per graduate, depending on your award). You may also wish to purchase official photography packages, which range in price from £15 to £200+. Graduation is not compulsory, so if you prefer to have your award sent to you, there is no cost. Extra guest tickets will go on sale after results publication and will be sold on a first-come-first-served basis. The cost per ticket is currently £15. Please note, we do not guarantee there will be any extra tickets available to purchase.
Financial information videos
Student finance in under three minutes

Student funding - the essentials
Entry requirements
Please select an option below:
Key entry requirements
112-128 UCAS tariff points
Grade 4 or above in GCSE English language and mathematics (previously grade C).
If you would like to be considered for Social Sciences Foundation Year entry, please contact Admissions either by telephone: 023 8201 5066 or by email for further information.
A values-based interview. 
All students will be required to undertake a criminal convictions check through the Disclosure and Barring Service. This is organised by the University before enrolment.
All students will also require Occupational Health clearance to demonstrate that they are fit to take on a nursing role. This is also organised by the university before enrolment. 
For further information about UK qualifications, please contact admissions.
Key entry requirements
As a general guide, we look for qualifications that are equivalent to the British high school A-levels.
If you are applying from outside the UK, find information about entry requirements, visas and agents for your country here.
For further information about EU qualifications, please contact admissions.
Key entry requirements
As a general guide, we look for qualifications that are equivalent to the British high school A-levels.
If you are applying from outside the UK, find information about entry requirements, visas and agents for your country here.
For further information about international qualifications, please contact admissions.
Note to all international students requiring a visa
All international applicants need to be aware that the English language requirements to attend Solent University, and the English language requirements to obtain a visa from the Home Office, may be different. This means that if you meet the Solent University language requirement to gain a place on the course, you may still have to meet additional requirements to be granted with a visa by the Home Office.
We strongly advise all applicants to visit the Home Office website which outlines all the requirements for a successful visa application and to take a look at our 2023 course entry statement document.
How to apply
Full-time
Any student applying for the first year of a full-time/sandwich undergraduate course must apply through UCAS (University and Colleges Admissions Service). This includes mature, overseas and EU students.
Nearly all schools and colleges offer their students the facility of applying electronically through the UCAS website using 'Apply'; it may also be used by those applying independently in the UK and overseas. This facility and all course information can be found on the UCAS website: www.ucas.com.
Your application should reach UCAS by 25 January if you hope to enter a course the following autumn. Early application is advised for the most popular subject areas. Late applications may be made until the end of June. The UCAS Code for the University is S30, code name SOLNT.
Find out what happens after you apply
Contextual offers
Solent endeavours to offer learning opportunities to students from all backgrounds. When we receive and review an application, we take into consideration the context and personal circumstances of applicants when making a decision, which means our advertised entry tariff could be reduced.
Language requirements
For applicants where English is not their first language, they must achieve a minimum score of 6.0 overall with a minimum 5.5 in each component.
Qualifications are checked before enrolment, and international students must bring their original certificates or certified copies when coming to study at the University.
Pre-Sessional English programme
The University also offers a Pre-Sessional English Language Course for international students who wish to improve their level of English before starting a degree course.
We will prepare you for your future
Suitable roles for graduates include
Band 5 mental health nurse
Supervisor for student nurses
Postgraduate study
We will help you start your career
The Solent Futures team is committed to getting students into great careers.
While you are studying, the team can help you with finding work experience or placements, link you with a mentor, check your CV, or offer one-to-one guidance.
If you're in your final year, we also have graduate job opportunities just for Solent graduates.
Find out more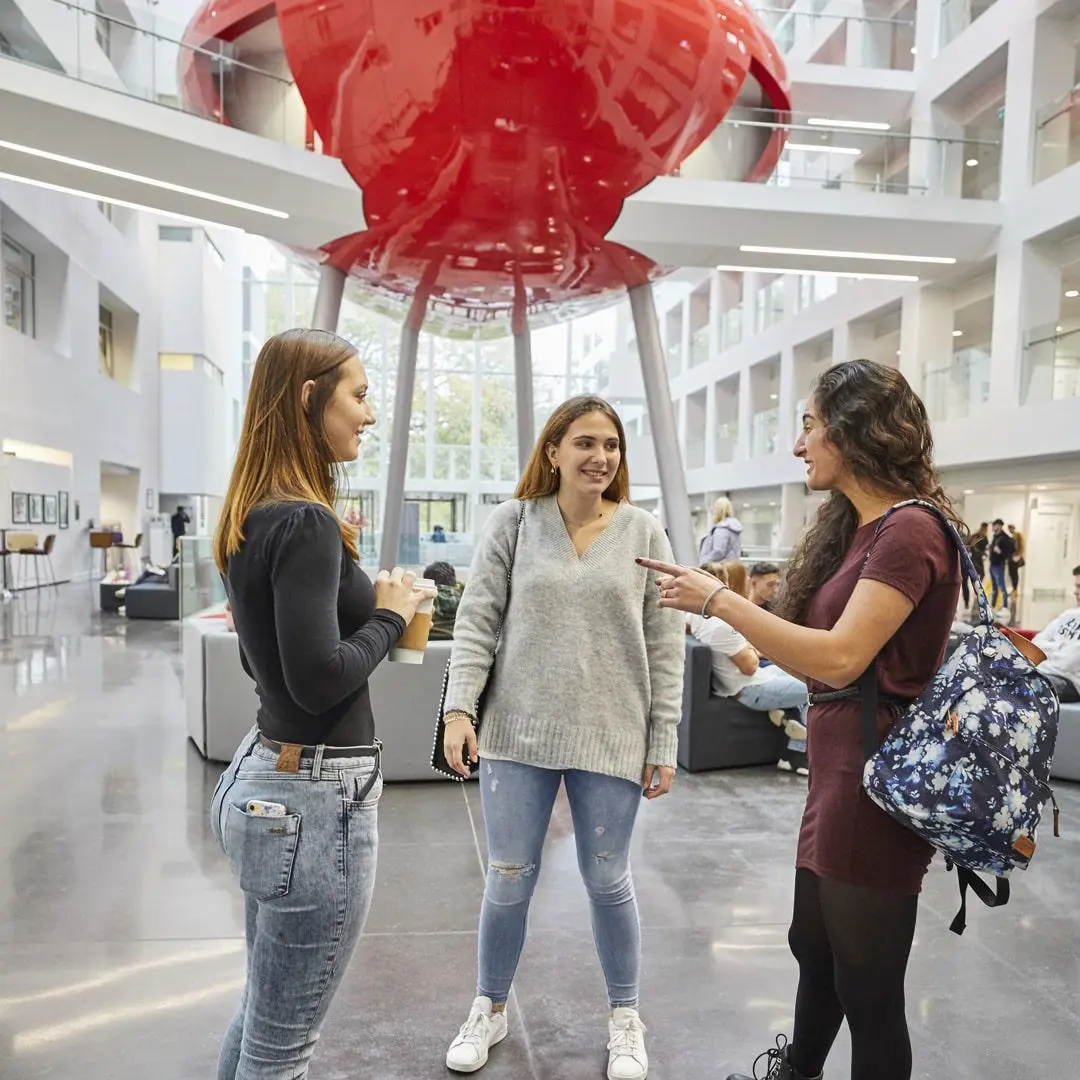 Support at Solent
All students at Solent University have access to a range of specialist support services. Whether you are having financial difficulty, need additional help with academic skills or want advice on setting up your own business you'll find that help is always on hand.
Most of our specialist support services are based around the Student Hub, a central space where you can access all the information and support you may need during your time at University. The Student Hub is the first point of contact if you have any queries relating to your course, including questions about your timetable, options, and assessments and extenuating circumstances.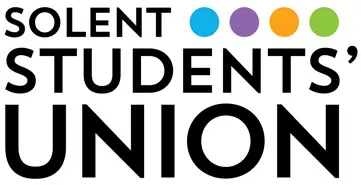 We work in partnership with the University to build a sense of pride and confidence in your Union, University and student experience.
Find out more