What's included in your rent?
You need the essentials in your accommodation, and we're committed to providing you with value for money in Solent student residences.
View Solent accommodation
What you'll get when you choose Solent accommodation:
Up to 100mb WiFi access in each study-bedroom

Residence support team available 24 hours a day

Social rooms

All utility bills included

Cleaning of communal areas

Personal contents insurance
The right accommodation for you
Student accommodation is more than just a roof over your head - where you live can have a real impact on settling into university life. Solent's student residences offer a variety of options and cater for different needs to help you feel comfortable, safe, and happy with where you live.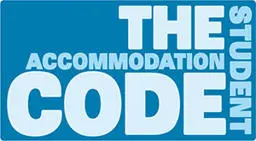 Same sex accommodation

Designated quieter areas

Short stays

Summer accommodation

Postgraduate accommodation

Maritime officer cadet accommodation

Neurodiverse-friendly accommodation

Accessible rooms

LGBTQ+ accommodation
Private accommodation
If you're interested in renting privately, there are several options to consider. Remember, private accommodation is completely independent from the University, so each establishment is different and will have different terms and conditions. Our SASSH scheme will help you navigate your way around private housing.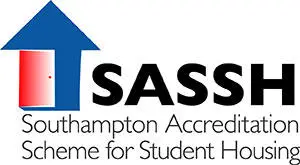 ResLife
Our ResLife team aims to bring residents together during their time at Solent, building a network of support, friendship, and community across the halls.
Find out more
Throughout the year, we run events for you to get involved with. Here are just some of the events we've run previously.
Theme park trips
Animal farm
Film nights
Climbing wall
Quiz nights
Therapy dogs
+ lots more!
Solent and our city
All four of Solent's student residences are in Southampton city centre, close to shops, amenities and entertainment, and none are more than a 20-minute walk from the main campus.
Price (ascending)

Price (descending)

Distance (ascending)

Distance (descending)
St Mary's Place, Off Kingsway, Southampton, SO14 1XA

Accommodation is available in David Moxon for first-year undergraduates, postgraduates, returning and exchange students.

Marsh Lane, Southampton, SO14 3NJ

Deanery's en-suite study-bedrooms are separated into flats for first-, second- and third-year undergraduate students; postgraduates; maritime officer cadets; and exchange students.

St Mary's Place, Off Kingsway, Southampton, SO14 1XA

Kimber is the closest residence to the main campus. En-suite accommodation is available for first year undergraduates.

Marsh Lane, Southampton, SO14 1ZA

Chantry has 208 single study-bedrooms and a large common room. Both en-suite and non en-suite rooms are available.