Synopsis
This project has been nominated for the
KP Acoustics Prize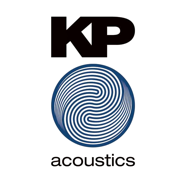 Awarded annually since 2013, the KP Acoustics prize is awarded for the most innovative project in the field of acoustics. Nominations are made for a shortlist by the academic team, and the final award is based on a review of both the dissertation and the exhibition of the nominees by Dr Kyriakos Papanagiotou, Managing Director of KP Acoustics.
About KP Acoustics
KP Acoustics are a UK-based consultancy firm with a global presence, offering the full range of acoustic services. We prefer the grand scheme of things. We are creative thinkers. We are doers. Our approach to acoustic consultancy is continually refined, allowing us to provide advice in any given scenario.
Our dynamic team of acoustic consultants offers bespoke advice in acoustics, noise and vibration for a wide range of scenarios and industries, worldwide. We believe that specialised advice from an acoustic consultant needs to be clear and robust. Our approach to acoustic consultancy is therefore targeted and inspired. The combination of a thorough understanding of acoustics, a high level of expertise in acoustic measurements, and a natural feel for our Clients' aspirations is the platform on which our company operates.
Find out more at https://kpacoustics.com/