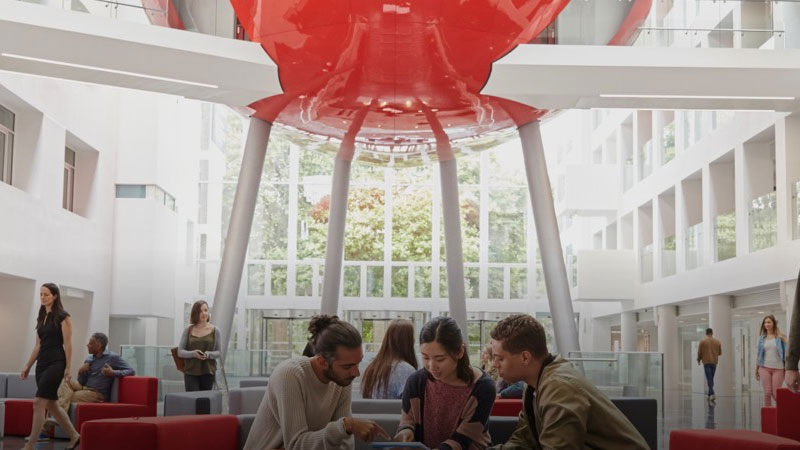 Civic Tour - 13 December 2022
Explore Solent's state of the art facilities at East Park Terrace and discover how we are contributing to Southampton's communities.
Tuesday 13th December 2022
13:30 - 15:00
the Spark
Across the UK, universities such as Solent are anchor institutions within their communities, driving innovation, tackling social justice, and enabling knowledge exchange. Our Civic Charter launched in 2021, setting out a commitment to public engagement in:
Creating a city of life-long learning
Building a culturally enriched and cohesive city
Championing a healthy and active community
Driving economic and sustainable growth
To showcase our community work and our state-of-the-art facilities, we have organised civic tours throughout the 2022-23 academic year, suitable for small groups and individuals.
Led by our student civic ambassadors, our tours will provide you with an insight into the many community programmes, collaborations and research projects which are engaging the local community with our students, academic staff, and professional services.
Starting in the Spark which is one of the Universities most iconic buildings and housing the 'Pod' designed by Scott Brownrigg, visitors will journey through our Law and Business schools, Faculty of Creative Industries, Architecture, and Engineering, ending with the Solent Sports Complex our newest facility, home to a range of sport, health, medical and social science programmes.
Tours are approximately 90 minutes in duration and there is an option to buy refreshments in our East Park Deli Café at the end. Parking onsite is very limited, however there are many local transport links into the city centre and we encourage visitors to utilise these options.