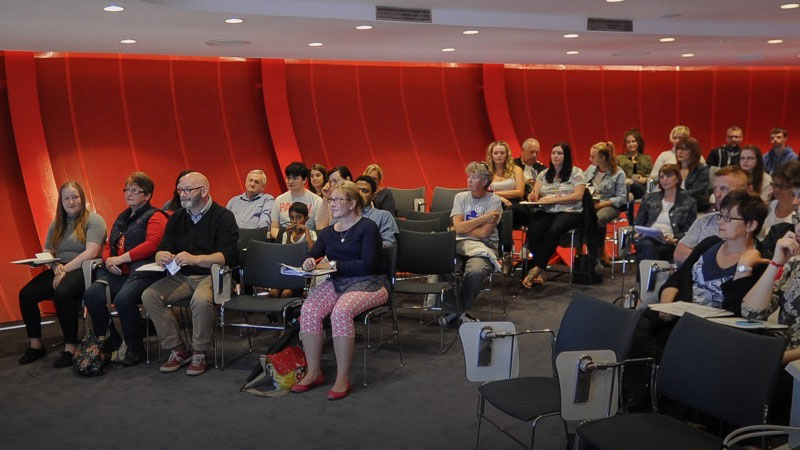 Honorary Doctorate In Conversation Series 2022/23 – Mark Evans
Join us for the first of our 'Honorary Doctorate In Conversation Series' with Mark Evans, Telefonica SA
Monday 7th November 2022
16:30 - 19:30
The Spark
Solent University are delighted to announce Mark Evans, Chief Strategy & Development Officer at Telefonica SA, will provide the first in the 2022/23 series of Honorary Doctorate in conversations. As well as an Honorary Doctorate, Mark is an alumnus of Solent and it is fantastic to welcome him back on to campus where his knowledge and career journey will inspire many of our current students.
Mark will look to share his wealth of expertise and knowledge from his time in the industry and discuss the evolution of telecommunications focussing on the future of 5G and 6G technology. Mark will also present the opportunities that are and will be available to businesses and the wider community including demonstrations of some of the new technology available.
The session will take place on Monday 7 November 2022 and will be held in The Spark Building, Solent University, Southampton, SO14 0YN. Doors will open from 4:30pm with Mark due to begin at approximately 5pm. The event will be open to all, and we encourage all our student, staff, alumni, business, and community networks to join us on what will be an incredibly informative and special occasion.
To register for your complimentary ticket, please click on the 'Book now' button at the top of this page and follow the steps on the Eventbrite webpage. Please note, registry for tickets will close on Monday 31 October 2022 and there are a limited number available.
For any of our alumni in attendance we will have our career support and career development teams available to chat before and after Mark's session. If you have recently graduated and finding it difficult to find employment or want to learn new skills to develop you in your career, our teams will be on hand to support you regardless of your need. In attendance will be:
Solent Futures
Postgraduate at Solent
Solent apprenticeships