Pathways to Excellence - Business and Law
Hear from experts from Solent University and Southampton FC about their experiences working for a Premier League football club.
Thursday 9th September 2021
13:00 - 14:00
Online event
From the boardroom to the changing room, this interactive session presented by Solent University and Southampton Football Club, provides future students with the opportunity to ask senior members of Southampton FC about their experiences of working for a Premier League football club
This one hour session will focus on the career pathway of Saints employees and how specific Solent University courses supported by Southampton Football Club offer a work ready, world ready path into the sports industry. This session will be of particular interest to those interested in pursuing a career in a professional service within a club, for example business, marketing or law.
Our guest speakers from Southampton FC include*:
Sarah Batters – Director of Marketing & Partnerships
Luke Nicholson – Director of Brand & Content
Lee Oswald – Head of commercial Finance and Strategy
Zoe O'Sullivan – Head of Legal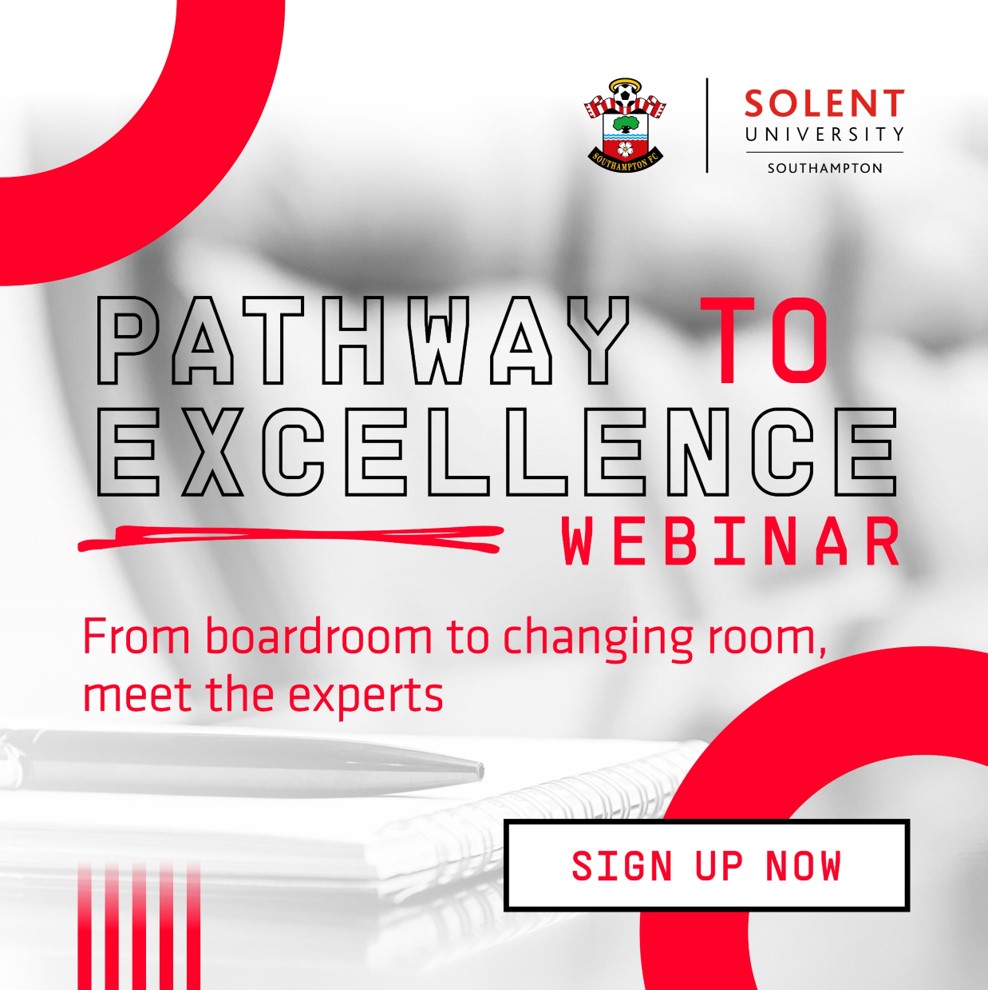 Solent is proud to be the official University partner of Southampton Football Club, with the activity forming part of Solent's broader partnership with Southampton Football Club, providing real-world opportunities and exclusive experiences.
*Please note this may be subject to change