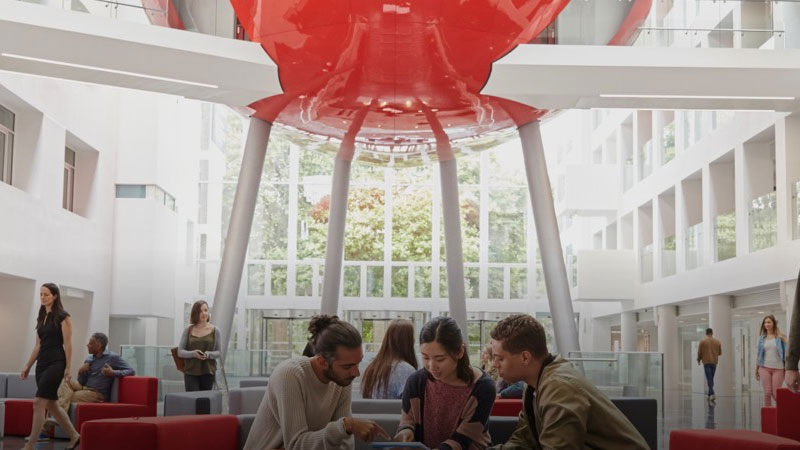 Solent Computing, AI and Data Science (SCAIDS) Conference 2022
An inaugural conference bringing together academia, students, alumni and industry to explore the application of AI.
The application of AI in solving real-world problems is rapidly growing, with different sectors and industries looking at how technology can support their operations and business growth. In recognition of this the University is hosting an inaugural Computing, AI and Data Science Conference, bringing together academia, students, alumni and industry to explore how AI can be further utilised to drive business performance and tackle social issues.
The one day conference features keynote speakers including Alexander Gegov (BSc, MSc, PhD, DSc), Reader in Computational Intelligence at the University of Portsmouth and Alex Barter, Founder B4T. In addition to this students studying on our MSc computing course will also exhibit their thesis projects, allowing you to see first hand how Solent students are applying AI solutions to real-world problems.
Whether you run your own business, work in an industry that is looking to adopt AI, or are looking for further study, join us for this one day conference to explore the opportunities that AI offers you.
There is an option to attend the morning session only if you are unable to be with us for the full day; the morning covers addresses from our keynote speakers, Best Project Student Presentation and networking. If you have any questions regarding the event please contact Femi Isiaq, Senior Lecturer Computing.
Keynote speakers
Alexander Gegov is Reader in Computational Intelligence in the School of Computing, University of Portsmouth, UK. He holds a PhD in Cybernetics and a DSc in Artificial Intelligence – both from the Bulgarian Academy of Sciences. He has been recipient of a National Annual Award for Best Young Researcher from the Bulgarian Union of Scientists and presenter at a nation-wide Science Promotion Event for Outstanding Young Researchers at the UK House of Commons. He has been Humboldt Guest Researcher at the University of Duisburg in Germany. He has also been EU Visiting Researcher at the University of Wuppertal in Germany and the Delft University of Technology in the Netherlands.
Alexander Gegov's research interests are in the development of artificial intelligence methods and their application for modelling and simulation of complex systems and networks. He has edited 4 books, authored 5 research monographs and over 20 book chapters – most of these published by Springer. He has authored over 50 articles and 100 papers in international journals and conferences – many of these published and organised by IEEE. He has also presented over 20 invited lectures and tutorials at International Scientific Events including IEEE Congresses, Symposia, Conferences and Summer Schools on Fuzzy Systems, Intelligent Systems, Computational Intelligence and Cybernetics.
Alexander Gegov is Associate Editor for 'IEEE Transactions on Fuzzy Systems', 'Fuzzy Sets and Systems', 'Intelligent Systems', 'Intelligent and Fuzzy Systems' and 'Computational Intelligence Systems'. He is Member of the IEEE Computational Intelligence Society and the Soft Computing Technical Committee of the IEEE Society of Systems, Man and Cybernetics. He has been Guest Editor of a Special Issue on Deep Fuzzy Models and Panel Member for the Best Paper Award of the IEEE Transactions on Fuzzy Systems. He is also Member of the IEEE Working Groups on Explainable Artificial Intelligence and Fuzzy Markup Language as well as the IEEE Task Forces on Explainable Fuzzy Systems and Fuzzy Systems Software.
Alex Barter is an entrepreneur who founded B4T in 2016 to fix a service gap in the "internet-of-things" movement. They have gone on to develop their own sensors, machine learning software, IoT platform and built over 140x wireless (low-power wide-area) network sites. They have reimagined Smart Metering and Leakage management for water utilities and various Highways, Local Government, Horticulture and Logistics applications.