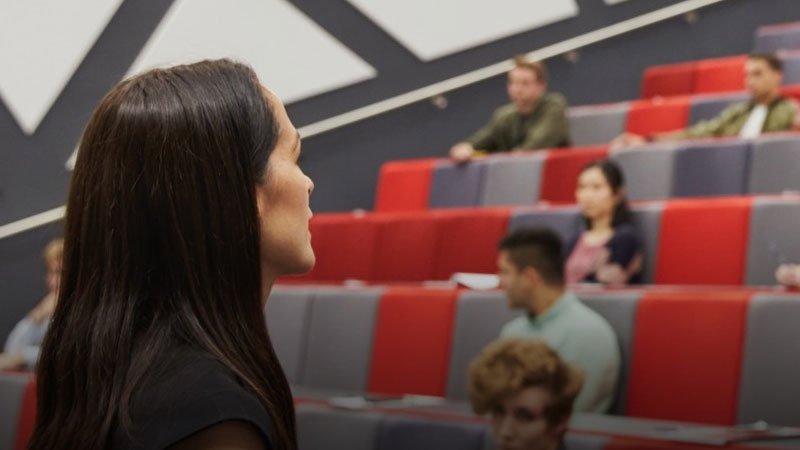 Transforming Solent's learning delivery for Covid-19
Join us as colleagues from Solent University Learning and Teaching Institute discuss the University's teaching and learning transition.
Tuesday 15th September 2020
11:30 - 12:30
Online event
Like many economies and businesses feeling the impact of Covid-19, as a university we have had to learn and adapt quickly to the changing environment and transition teaching to a virtual learning environment.
During this online webinar, you will hear from three members of staff from Solent's Learning and Teaching Institute about this transition and how Solent shifted its business model, staff engagement, as well as its learnings around the specific education and technology elements. There will also be an opportunity to hear about our learnings and what starting the next academic year looks like for us.
Solent University has always had social justice at its heart, and our major concern was to prevent all our progress in this area from falling victim to the pandemic. Our solution was to reimagine our curriculum and the nature of our student learning experience, to ensure all students continue to have access to excellent teaching as well as, just as importantly, social interaction.
Solent's Transformation Academy was our answer to this, comprising of three parts:
A set of resource for staff, including detailed guidance on online delivery.
An expanded range of technologies to broaden teaching horizons and support interaction.
A project team drawn from across the university to give teaching staff all the help they need to develop their courses ready for September.
Although these adaptations came about as an emergency response, they were designed to be as sustainable as possible, and as they were developed based on sound pedagogical principles, we are unlikely to discard them all once we can return to campus.
The goal of our online delivery is for a rich, immersive and interactive learning environment populated by varied media and resources curated and produced by each lecturer, and which is based on a sense of community. We had previously guided lecturers in the use of the virtual learning environment through a model built around the principles of communication and community, course content in a narrative context, opportunities for students to work collaboratively, and opportunities for students to work alone. This has been enhanced and expanded for online delivery to provide consistency across all courses and modules and the same high standards for all students.
At the end of this webinar, we will move into questions for the panel - please pre-submit these questions when you register.
Please email engagement@solent.ac.uk if you have any questions. Joining instructions will be sent prior to this event.