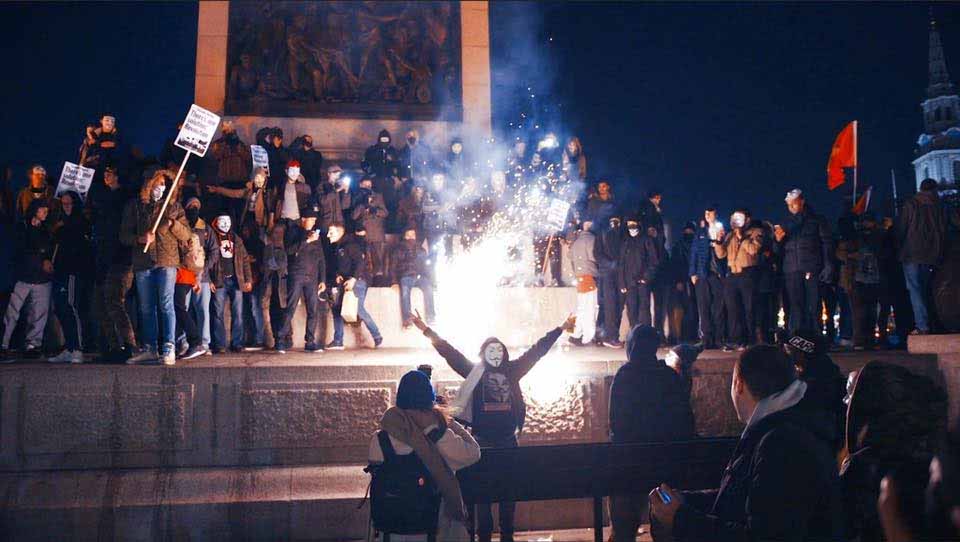 Ambitious student climbs the career ladder whilst studying
Dean lines up role with Sky News
2nd March 2017
TV, film, media production and technology
You don't need to wait to finish university to start building a portfolio and working on amazing projects. An example of this, is Dean Massey, third-year BA (Hons) Television and Video Production student from Warwick.
Dean has just been to Berlin to shoot for a German news company and was recently involved in projects with Jools Holland and Craig David. His growing portfolio also includes helping shoot the newest series of 'On the Bank, which will air on BT Sport 2.
We caught up with Dean to find out how he juggles academic life alongside his busy professional schedule, and how he already has a job lined up with Sky News when he graduates…
You're working on some exciting projects…
I work for RHAP Media, shooting content for On the Bank, a fishing show which is aired on BT Sport 2, and I also have regular work experience at Sky News shadowing camera operators and editors. Alongside this, I work as a freelance camera operator and editor, creating content for clients such as Jools Holland, Craig David, Carnival UK, the NHS, Exam Office, Southampton Airport and other small businesses. 
What led to these great work experience opportunities?
My journey with freelancing began at Solent Creatives. I took on as many jobs as I could and filled literally every moment of my time with working. I would miss nights out, and hanging out with friends in general, just to get jobs done on time for clients. Each job seems to have lead onto the next. I believe in hard work, and that nothing comes easy. I try keep myself busy all the time and always push myself to take on as much work as I can before it starts to affect my coursework. I spend around 35 hours per week working as a freelancer. I believe that hard work pays off, and if you try to surround yourself with positive people, positive changes will happen. The key is to build your network. 
How are you finding your time at Solent?
Solent is great. I love the course, the lecturers, and my fellow students. Everyone seems really positive and supportive. I think that as a whole the University really cares about its students and helping them achieve their dreams. 
Have you found your course challenging?
I had built up a basic technical skill set before coming to university, so the initial training and lecturing was already familiar. But the challenges came in ways I didn't expect. For example, people skills and problem solving. I had always found the technical aspect fairly easy to grasp, but dealing with people in teams was harder. The workload at some points was also very challenging. 
Why do you think work experience is so important, alongside studying?
I think that work experience is incredibly important because there's no better way to learn than to actually go out there and do it. The end goal of my time at university is to put myself in a position where I can go straight into employment, so my approach is always to gain as much work experience as I can to achieve that goal. University can only prepare you for a job, but you have to go out there and get it for yourself. 
How do you manage your work/study life balance?
My work/study life balance is all merged into one. I don't stop working or studying. My view is that I'd rather be working and studying if I have nothing else planned. I'm incredibly passionate about this, so I jump at the opportunity to do either. The secret to my time management is just about creating a plan and sticking to it. I meticulously plan my time and work long hours to complete tasks. 
What's next for you?
I have just accepted a trainee position at Sky News for when I graduate, where I will learn every aspect of how a news company operates. I plan on working harder every day to keep advancing my skill set and achieve my goals. 
Finally, anything to add?
I am very grateful for the opportunities and support that Solent has given me.
Find out more about our TV and film courses here.