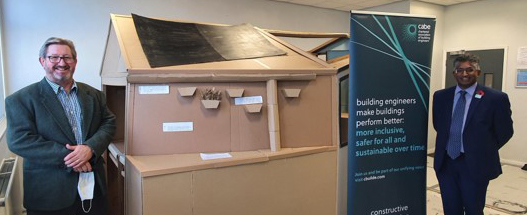 Beach huts with a difference
Every year students from the Design Foundation Year at Solent are set a task to design and develop full-size sustainable beach huts from recycled cardboard.
1st December 2020
Architecture and construction
Although 2020 has been a challenging year, the project still went ahead and offered new students on the course the chance to work together as a team to create some incredible designs. Course Leader, Denise White said; "In an industry where every element of what we do consists of working as part of a team, this module allows the Design Foundation Year students to have a unique opportunity to work together with different disciplines within their studies."
This year's client brief was to capture the potential growth area of hot desking and students were asked to design a beach hut that could offer flexible working/meeting space, whilst providing an environment where beach views could be enjoyed. The concepts had to consider what the end user would require in the workspace, if the huts could be produced at a commercially reasonable rate and sustainability of both the construction and energy usage. These concepts then accumulated in a two week build of full-size beach huts.
Denise said of the project "Students stepped up to the challenge to produce four huts that embraced the brief, providing a comfortable workspace and all without too many team disagreements - skills that will follow them all throughout their courses and careers whilst having fun too - how often do you get to build a full sized model building to test out your ideas! Sustainability was well considered with flat pack options, rainwater harvesting, solar panels and well considered material choices."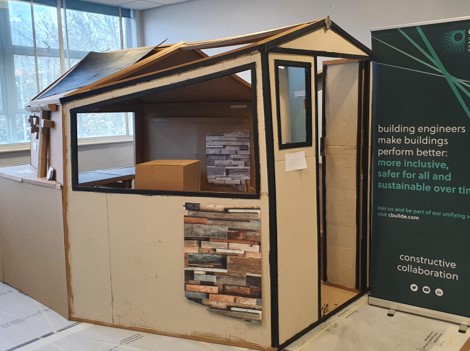 The project finished off with a judgement day, supported by John Barfoot and Michael Wadood from CABE – who offered a £50 Amazon voucher to each member of the winning team.
The judges had a tough choice to award the winners and it ultimately came down to sustainable considerations and the effective use of shapes and space within the restrictions of the brief. The winning hut was Turtle Arcade built by students Jo Hughes, George Jenkins, Kate Northeast-Mason and Anna Wlodarczyk. Judges stated their design encompassed the brief most successfully with rainwater harvesting, solar panels and a flexible but comfortable interior that allowed you to make the most of those beach views- without being too much of a distraction.
Denise said of the build: "We are very grateful to the continuous support from CABE. The input they add to judging day is invaluable and provides students with real-life context and challenges them to consider the real solutions to the 'cardboard' issues they faced. The level of achievement for the first five weeks of the course impressed the judges, not only on the quality of the finish, but also the innovative ideas and solutions they created."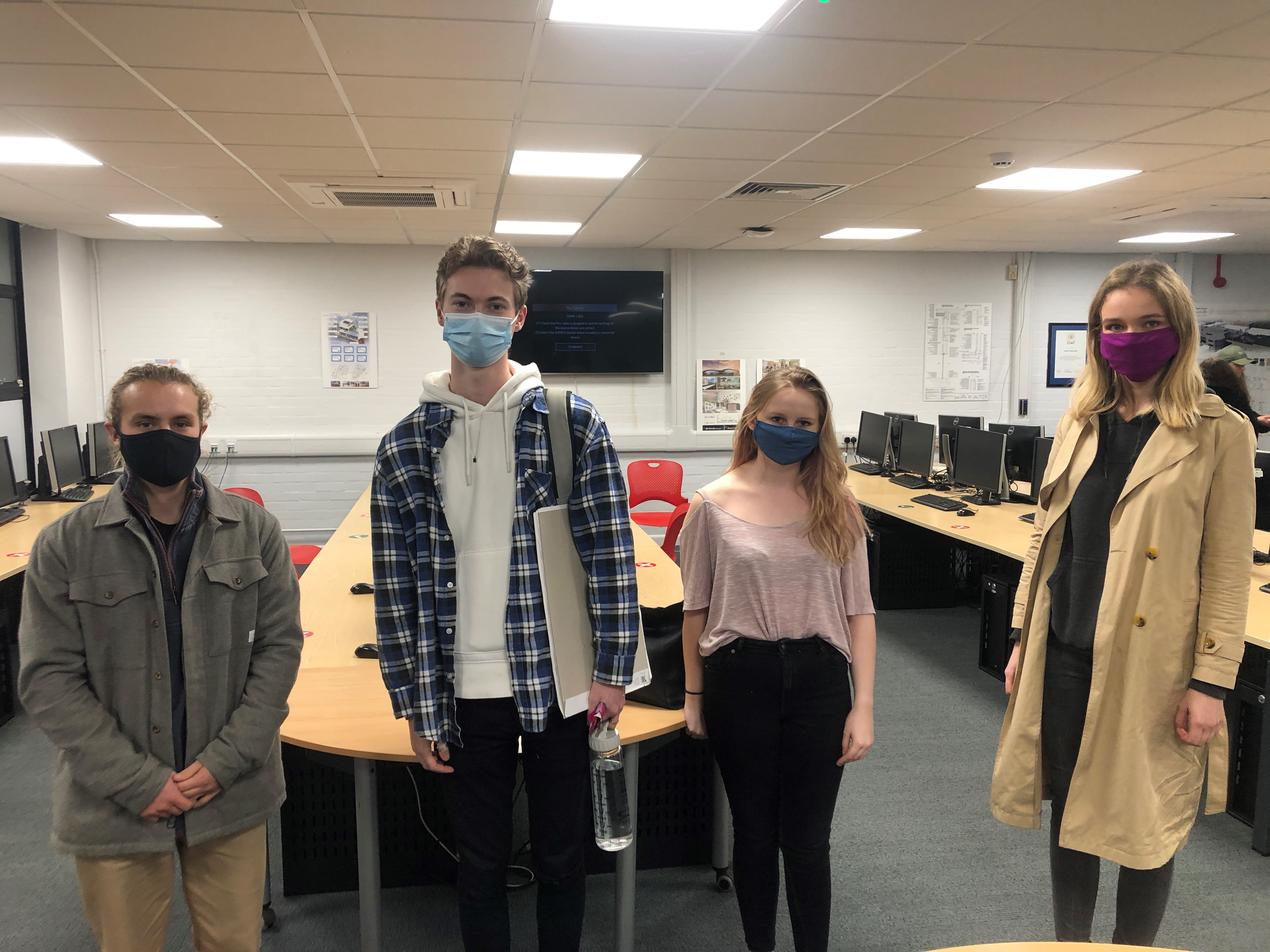 George Jenkins, a student from the winning team said; "The group design project was great way to introduce our course as it encouraged us to communicate our ideas and thoughts with each other in an engaging and fun context. We are continuing to benefit from being able to confidently discuss our design process with each other in new modules and want to thank CABE for their time and prizes!"