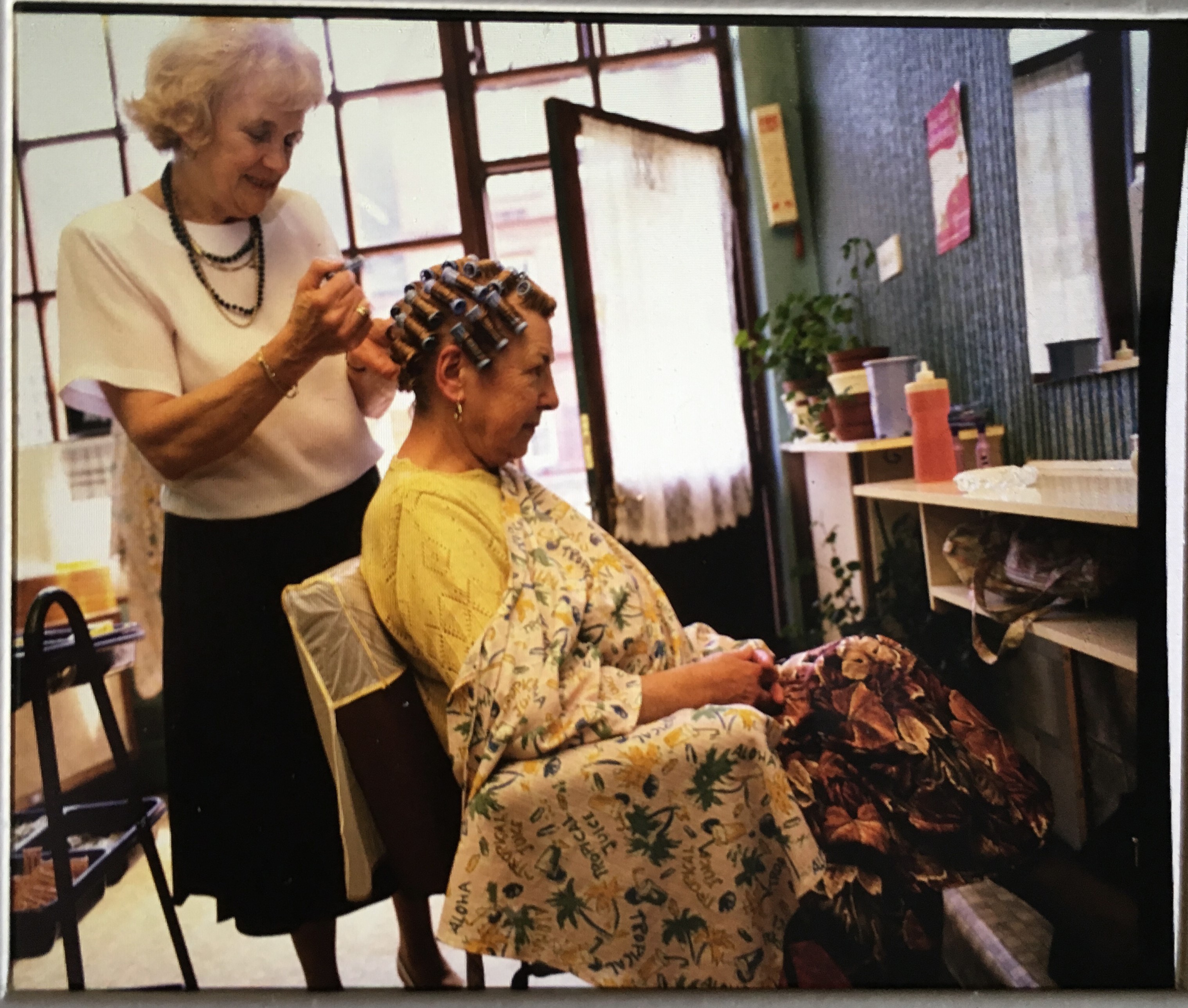 Beehives, bobs and blow-dries – new exhibition
Innovative exhibition showcasing latest trends of hairdressing
5th May 2017
Plans are being made for an innovative exhibition showcasing the latest trends and technical aspects of hairdressing.
The first of its kind, 'beehives, bobs and blow-dries' will reveal the innovations, pop culture influences and economic shifts that have shaped the hair industry.
Solent's Fashion Journalism course leader Donna Bevan's brings her expertise in fashion and hair research to the exhibition, which will debut at The Civic in Barnsley on 17 February 2018 and will remain there until 7 April 2018, before moving on for a global tour.
Donna has been delving into the archives and interviewing industry experts to develop a curatorial journey through the last 50 years of the hairdressing industry. Works range from original advertising and products to specially crafted wigs styled by celebrity hairdresser Andrew Barton.
Andrew Barton, award-winning hairdresser, says: "Hair is often the forgotten link when it comes to charting cultural changes in fashion, and I have been thinking about how it could be recognised and globally appreciated for all it's worth for a number of years. In this hair focused exhibition we have decided to turn fashion on its head."
The exhibition will also touch on the evolution of the hair salon and its impact on cultural norms. For example, in the past it may have been common to visit the salon weekly to have your hair set. These days, we might go every six weeks for a simple cut and blow dry.
Donna says: "As a fashion researcher I have been discussing all things hair for the past three decades and I grew up in a traditional hair salon, so this exhibition is very special to me.
"In this exhibition we are addressing the missing story of hair and hairdressing and the huge importance it has had on fashion trends over the last 50 years. By integrating Andrew Barton's unique style in to the show we are able to demonstrate how this hair story continues to be relevant in contemporary hairstyling." 
Solent students and alumni are also getting involved. Donna adds: "It's a great opportunity for my students to be involved in some of the archive research using the Consumer Culture here at Solent. We're also hoping to get our students and alumni involved in the social media development for the project."
David Sinclair, Donna's co-curator at the The Civic, is working on displays to tell the exhibition's story. He says: "The exhibition takes visitors on a fascinating hair journey throughout the gallery space, bringing to life how hair fashion has been shaped by revolutionary techniques and innovations all related to hair."
Beehives, bobs and blow-dries will debut at The Civic in Barnsley on 17 February 2018 and will remain there until 7 April 2018, before moving on for a global tour.