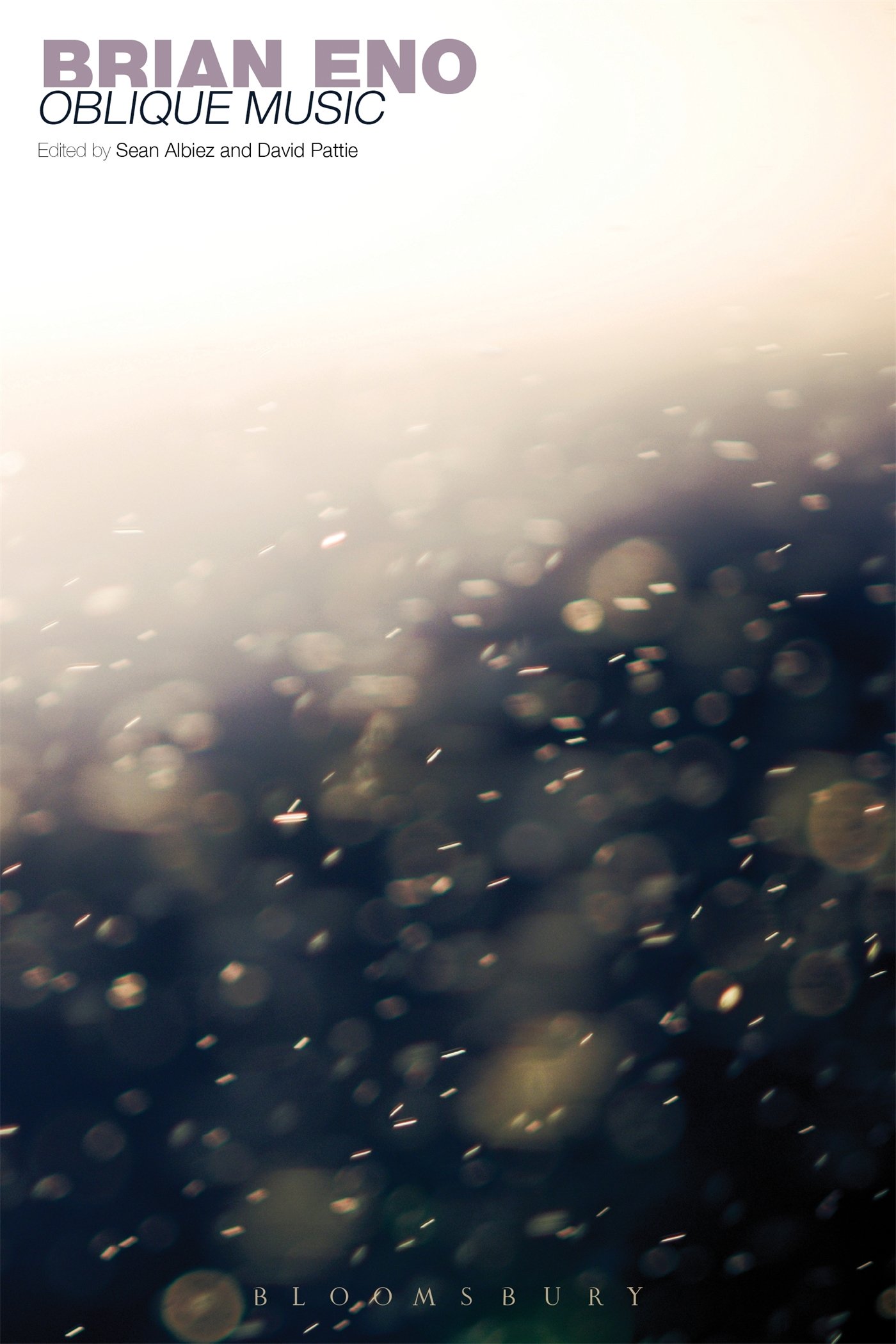 Brian Eno's 'Oblique Music'
Electronic music and academia
15th August 2016
Musician, academic, author and self-confessed Numanoid, Dr Sean Albiez, is celebrating the release of his latest book titled Brian Eno: Oblique Music. Co-edited with David Pattie from the University of Chester, the book is a collection of academic articles on the influential musician, producer, technologist, Bowie collaborator and thinker that is Brian Eno.
This is the second book that David and Sean have worked on together – the first,Kraftwerk: Music Non Stop, published in 2011, is now a central text recognised among electronic music scholars as a key intervention on Kraftwerk and German popular music studies. They are currently working on a second Kraftwerk book (Kraftwerk and Germany) for Reaktion Books.
We chat to Sean, senior lecturer in popular music here at Solent, about the subject of his latest book, his love of electronic music and the major influences on both his music and academic career. 
How big an influence was Brian Eno on your career?
As both a musician and academic, Eno has been a creative touchstone for me over the years.
Firstly, he is a self-professed 'non-musician'. He is self-taught and plays musical instruments and sings instinctively. Fundamentally he is interested in experimentally creating music and soundscapes from any number of sound sources, and has no interest in musical virtuosity for its own sake. As somebody who shares this 'non-traditional' and perhaps iconoclastic orientation to music making, Eno has been a particular point of reference for me in both my PhD in creative music technology and other musical activities over the years.
Secondly, Eno is a rare intellectual voice in popular music. Since the 1970s he has written and spoken consistently in interviews and lectures about the application of cultural and communications theory to music making. As an academic who also straddles the theory/practice 'divide', Eno has been a constant example of how to translate and communicate complex ideas into a more user friendly form, while retaining a rigorous attachment to the complexity of those ideas.
Who are your other influences?
Eno counts as one of the main influences on my music and writing, but it was through David Bowie that I came to his work. Through Bowie's albums, Low and Heroes, I really began to appreciate how experimental electronic music could find a place in the wider field of rock. Through Bowie and Eno I realised music could be a vehicle for ideas, whether musical or cultural, that gave me a way to 'open strange doors that I'd never close again', to misquote Bowie!
My lifelong love of electronic music also has a great deal to do with discovering Kraftwerk when I was nine; Jean Michel Jarre's Oxygene and Equinoxe; and very importantly, Gary Numan. I was a teenage Numanoid!
What was the first record you bought?
That's difficult. I had Numan and Bowie albums, which I still have, and this led to an obsession with Joy Division and New Order. I was a big synth pop and post punk fan. I liked anything with an electronic flavour really, which is why I also had an interest later in the 80s in electro, house and techno.
Where does electronic music sit in today's music sound?
We are in a post-digital age in music where any combination of analogue, digital and hybrid technologies can be used in any combination of genres. In many ways what was once thought of as experimental electronic music is now, and has been for many years, the sound of pop music. I suppose there are some who self-consciously adopt a nostalgic electronic aesthetic, referencing past artists and genres but often using technologies that were undreamed of 30-40 years go.
What part has Brian Eno played in creating this alchemy of sounds?
Brian Eno has had a crucial role in bringing experimental and electronic music into the world of rock and pop – from his early Roxy Music activities through to his ambient music and collaborations with Bowie, Talking Heads and many others.
More about Dr Sean Albiez
Sean is a senior lecturer in popular music at Southampton Solent University. In the 1980s-90s he was member of the Leeds based 'industrial-electro' band WMTID with releases on Rouska, Concrete and D.O.R. records. He also worked at Strawberry Studios and Yellow Two Studios in Stockport, Cheshire, as an assistant engineer. Sean has lectured full-time in popular music studies, music technology, and media and cultural studies since 1991. He joined Southampton Solent in 2004 and established the popular music department at the University. His PhD, titled 'Sounds of Future Past: the Poetics of Electronica', examined the production of electronica and its creative and cultural contexts. Alongside book chapters and articles on Sex Pistols, PiL, techno and krautrock, Sean has contributed entries to Bloomsbury's 'Encyclopedia of Popular Music of the World' on Avant Pop, Bleep, Chillout, Dubstep, EBM, Glitch, Hauntology, Hi-NRG, Techno, Trance and Synthpop. He has also written for 'The Grove Dictionary of American Music' on Television, Kraftwerk, The Police and Jonathan Richman.