Crystal presents 'grave' and 'wandering'
BA (Hons) Fine Art student, Crystal Bloomfield, presents her final major project. We caught up with her to find out more about the inspiration behind the project, and what she is planning to do next.
9th June 2022
BA (Hons) Fine Art student, Crystal Bloomfield, presents her final major projects 'Grave' and 'Wandering'. We caught up with her to find out more about the inspiration behind them, and what she is planning to do next.
Hi Crystal, tell us about your final major project
Photography has allowed a proximal observation to the evolving process of decay and renewal. Bodies are uncontainable. One reality of death is that beings break down, proteins decompose, and we degrade back into absorbent earth. Atmospheric arrangements and microorganisms (fungi and insects) convert nutrients to an attainable form, which edaphic structures (soil) can consume. For the degree show, I am exhibiting a selection of A1 aluminium prints from Grave (2021-2022), alongside Wanderings (2020-2022)- a video repeatedly playing. These works question the 'beauty' of life cycles: how these unfold to affect us, humans- as a halobiont- and how we feed into other spheres.
By acknowledging our mortality, we are challenged to exist with anxiety. Fearing the future.
But by acknowledging our mortality, we are enabled to live with intention. Being present.
My practice reflects the tensions, of everyday life. The dualities of life and death (what is considered 'beautiful' and what is considered 'abject') are equally valued. Clarity is brought to the complexities of existence via handing, and exhibiting, both notions simultaneously and collectively.
One thing is definite: we are living; we are dying.
There is life in death, death in life.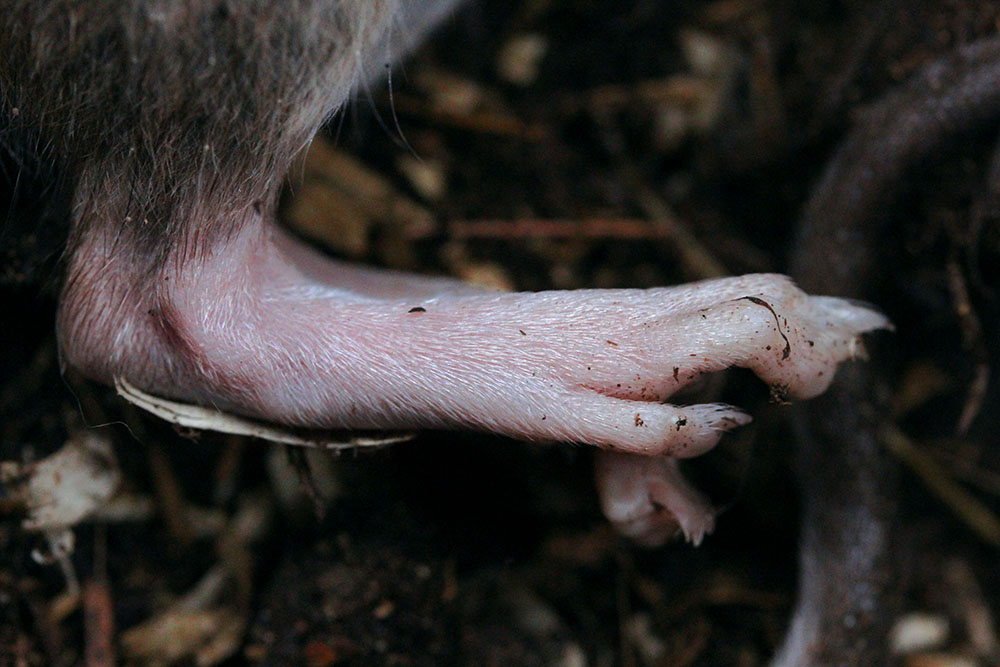 What was the inspiration behind your projects?
Grave is inspired by a conversation with a friend. Visiting graveyards agitated an already difficult grief, by reason of what was left… that beneath the surface, dead bodies lay resting and rotting. Death can evoke painful memories. Cemeteries silently intensify these thoughts. They function as a reminder of permanent loss, while enforcing a visualisation of decomposition. Eventually, these associations reduced. The immutability of death was somewhat acknowledged, allowing space to adjust to the imposed change. As a child, I would cry thinking about death. This narrowed down to the unknown; the baffling concept that one can be and then gone, progressively… or instantly. The recent discussion was the first time I thought about what happens to buried bodies. Earthworms navigated through the figure. They wiggled into the already present holes. They twisted through collapsed internal tunnels. I continued to cringe at this concept, then dealt with this unaccustomed contemplation.
I set out to approach the plausibility of horror dominating death. But the anticipation to uncover a harmonious exchange between matter was suppressed by infestation. Tranquillity was replaced with repulsion.
Wanderings embraces my inner child. An opportunity to play, getting lost in the passages embedded in woodlands. Pipilotti Rist's moving images are vivid, intimate, and surreal. She is 'interested in movements that have a really clear aim or path' (Rist, cited in Kayne, 2007; 542). Like her work, emotion is attributed into my practice, through inconsistent and uncertain manipulation of colour, and shapes. This motion echoes how biological systems, halobionts, are in a state of flux. Living things are variables of external and internal considerations- continuously changing. As a response to the complexity of ecological systems, the camera is twisting and turning as a continuation of my body, guiding the audience through a personal interaction. While creating, I endeavour to escape the complexity of contemporary living, yet multipurpose devices add to the mayhem.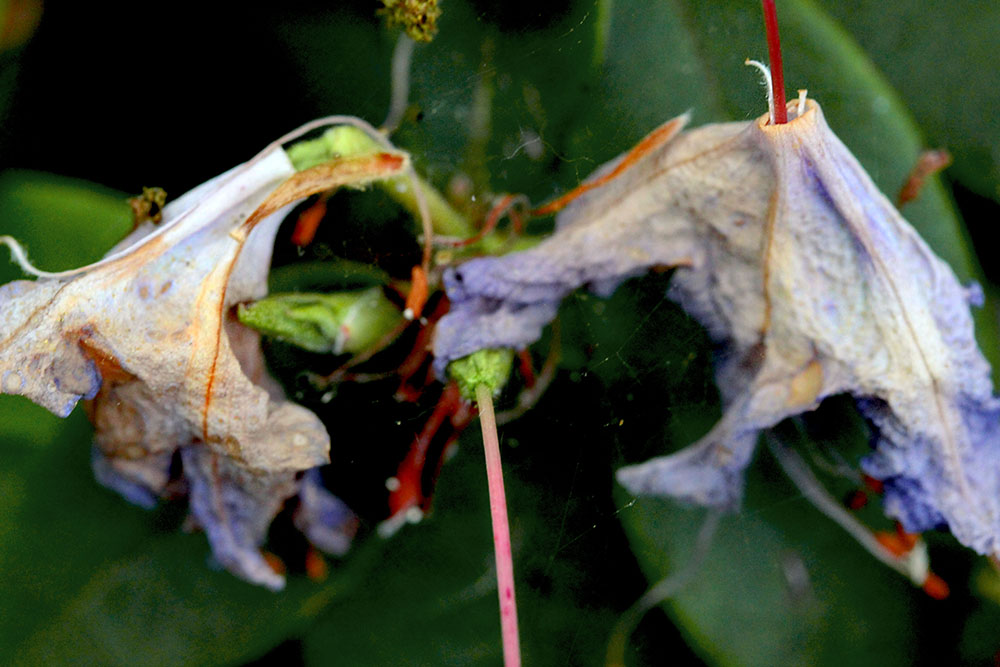 What have you enjoyed most about your time at Solent?
Learning, specifically being encouraged to explore themes which I find interesting. Reading, writing and researching have really benefited my practice- as I have expanded my knowledge. The modules have worked well together giving skills which will benefit me as artist after university- including collaboration, independent making, public speaking, time-management, experimentation, research and confidence.
What's next for you? 
I will be working full-time as a Outreach Project Manager for a charity which supports vulnerable adults who live with mental illness. I will continue to build my art practice by making and looking for local opportunities to get involved in art communities. Once I have gained work experience in education, art therapy and curation, I will look into studying a postgraduate degree.
What advice would you give to other students? 
Speak to your lectures and attend every lecture, tutorial, and seminar. Prioritise study time and don't leave anything to the last minute. Make sure to read and re-read the assessment criteria to ensure you are continuing to meet the objectives set for grading. Challenge yourself to tackle your weaknesses. Have fun and enjoy studying!
To view Crystals final major project, visit the Summer Show on 10 June 2022.