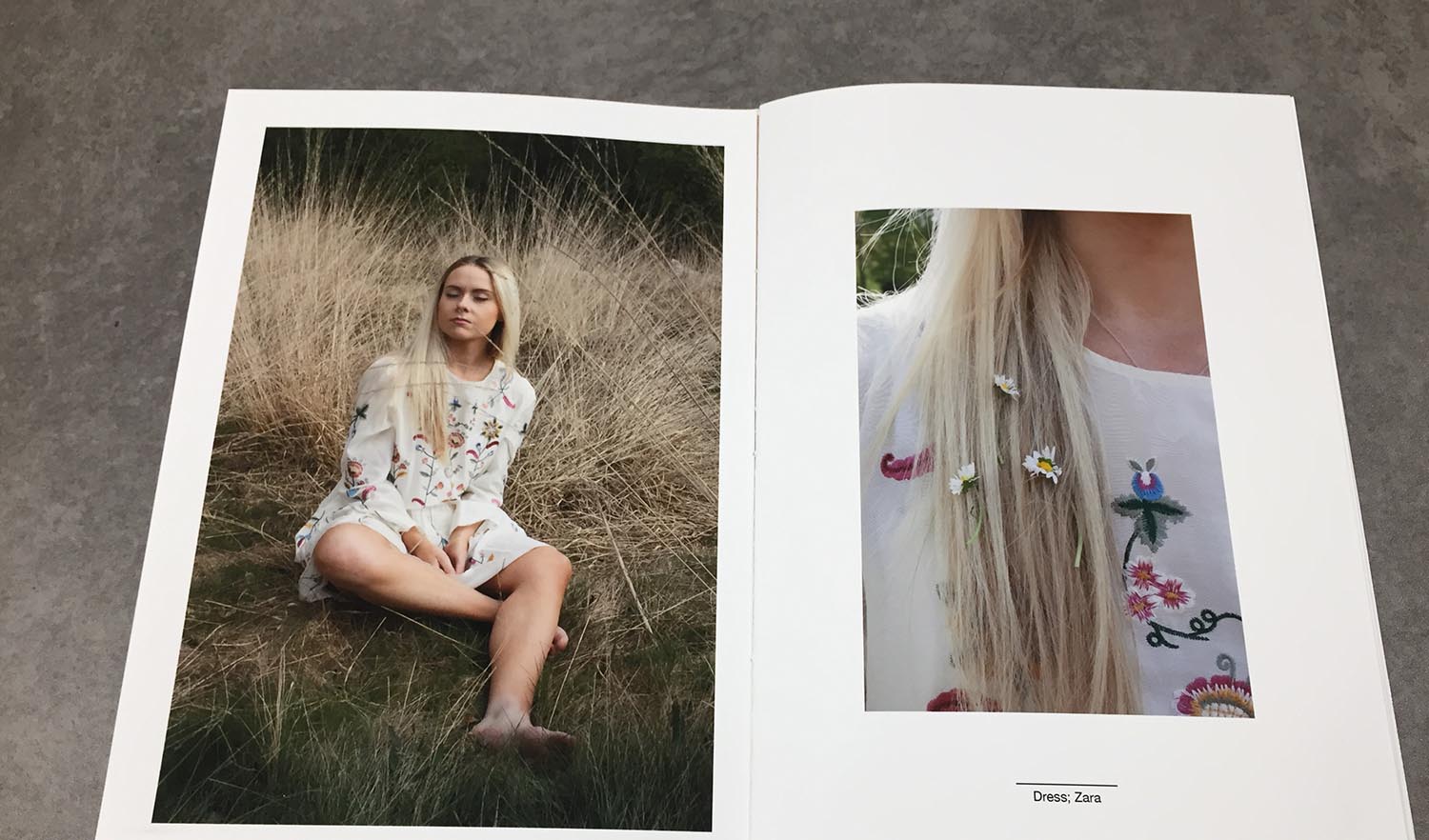 Design inspired by wellbeing
Fashion forward design
15th August 2017
Art and design
Design
Fashion
BA (Hons) Interior Design Decoration graduate, Anna Richards, focused on wellbeing and fashion trends for her final major project.
We caught up with Anna, 23 and from London, to find out more about the inspiration for her work and what's next for her
Tell us a bit about your final project.
In order to widen my portfolio I decided to take on two projects for my final major project. So for my main project, based around wellbeing, I created a 30-page editorial in the style of the Czech magazine, Soffa. Soffa is a lifestyle magazine that has a specific concept for each of their issues, and have a range of articles that touch on that concept. Within my spread I had two stories one creating an idealistic camping weekend and the other a Czech-inspired fashion story, both touching on the concept of wellbeing.
In addition to this I created a small installation consisting of hundreds of bees and flowers for a look book in the style of Olivia Burton, a jewellery brand that takes their inspiration from nature. Channelling their style, I shot in both a studio and at a Georgian house to create a look book featuring watches from their new collection.
What was the inspiration behind your project?
Wellbeing and taking care of ourselves is a really big trend at the moment. Through research I discovered how important it is to take a break from our daily grind and go on a retreat, whether it be a spa weekend, camping or a holiday. So this was the main inspiration for my retreat camping weekend article. For my fashion story article I took inspiration from Czech traditional dress that they would typically wear on their public holidays and celebrations, really embracing the folk patterns, vivid colours and textures to put a modern and wearable twist on these traditional costumes.
My second project was inspired by nature and looked into current trends, focusing on how rose gold is a huge trend for the jewellery industry and playing on this by creating hundreds of rose gold flowers.
What have you enjoyed most about your time at Solent?
I have enjoyed learning so many new thing, from Vectorworks to styling. With the interior design decoration course we get taught such a wide breadth of subjects, I feel it has prepared me for industry. Having such great teachers and peers has made my time extremely enjoyable.
What's next for you?
I currently have a retail job and have been doing some photography and styling work for the interior design company Topology. However, I am actively looking for full time internships and work. So hopefully soon I will make that step into industry.
What's your advice for other students?
I would say don't underestimate how long tasks take and make time plans!