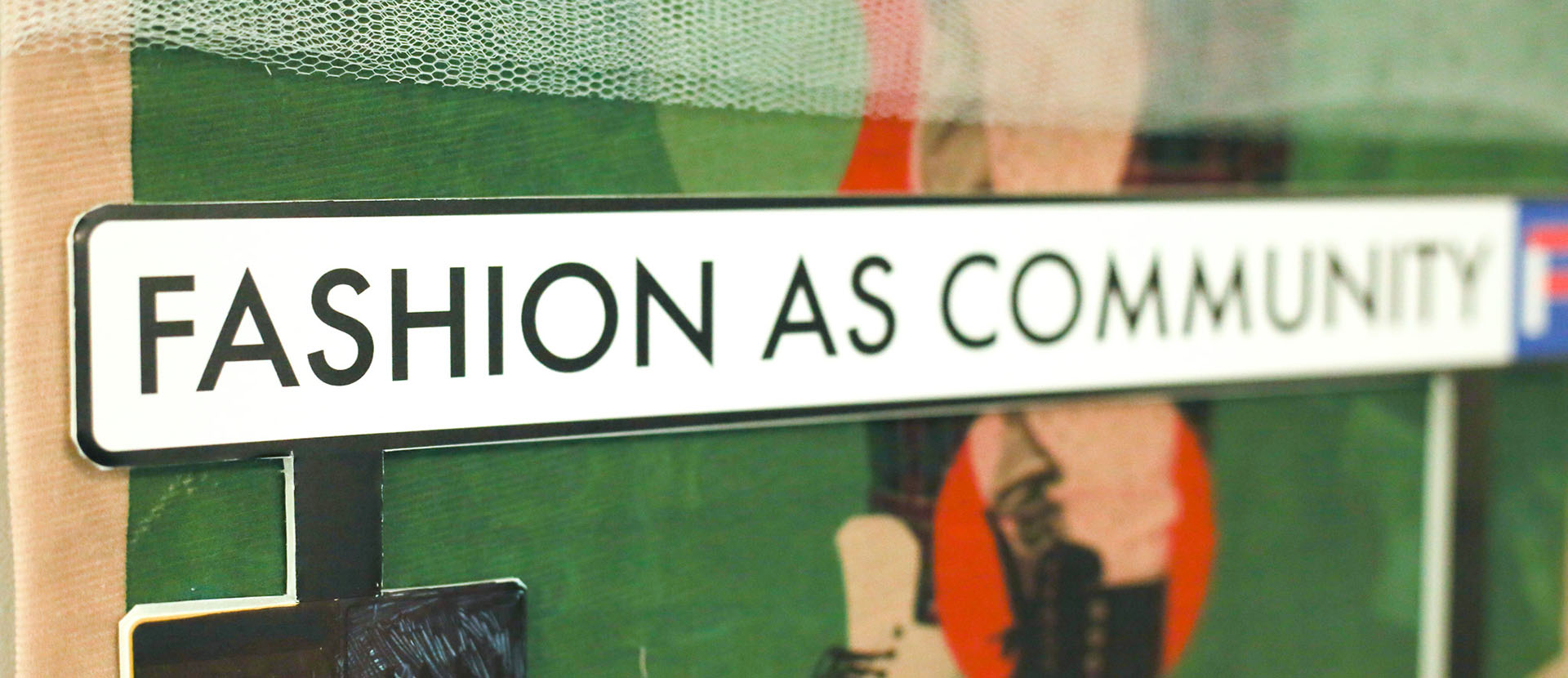 Disruptive resilience…finding a new flow
Senior Fashion Lecturer and founder of Fashion as Community, Rachael Taylor shares her thoughts on finding a new flow through this uncertain period.
14th April 2020
As we embark on this moment in history, embracing unknown territory and uncertainty, we can face a rollercoaster of emotions from day-to-day and week-to-week. Remember, its ok to feel what you feel. Embrace any disappointments, fears, uncomfortableness or sadness. Allow time and space to process what you are feeling as you work through these experiences. It can be easier to busy yourself for distraction, but it can be healthy to not to push yourself too much - let things unfold as you re-discover your rhythm and find new ways of being. Be kind to yourself as you readjust to a new flow.  
Some key recommendations I have found that help keep me rooted at this time are within the three Cs: connection, creativity and community, which I discussed at this year's Fashion as Community. 
Connection
Reconnect with yourself using self-reflection to focus on what brings you joy, whether it's an old hobby that got disregarded, or rediscovering the things you love. Journalling your experience or writing a gratitude diary can really help to interrupt the fears of negativity. This could be personal to you or shared with others on a blog - writing thoughts helps process your feelings, and within those reflections can be lessons of growth.  For inspiration visit www.journaling.com
Creativity 
A mass of free online courses and workshops are presenting opportunities to try new things virtually. Perhaps you have been putting off learning new skills, want to reconnect with your creative side, or simply just do something different. Being creative is a mindful act and can enhance wellbeing and reduce anxiety - Grazia Magazine reported on a list of current initiatives. On social media, designers are offering unique workshops - my recommendation is Helen Kirkhum who reworks trainers out of waste materials; the workshop demonstrates how to turn rubbish into cardboard trainer versions on Instagram stories. 
Community
Communities are coming together. Fashion responds by encouraging us to reacquaint ourselves with clothing and delve deeper into the wardrobe. As much as it can be comforting to stay in PJs each day, changing your clothes can give you a sense of renewal and reset your mind. Frock Up Friday on Facebook was initiated to encourage a once-a-week dress-up while staying in. Or be inspired by Goldie Magazine who spoke at this year's Fashion as Community, who shares daily tips for wearing wellbeing on Instagram stories. Turn old into new through customisation/upcycling, restyling what exists and, in the process, renew yourself. 
Whatever you do, whether it's rediscovering connections, remembering creativity, or reconnecting community, find your rhythm and let life unfold. Try to embrace what is and grow into what can be. 
Check out Fashion as Community on Facebook who focus on sharing positive fashion initiatives and inspiration for fashion sustainability, well-being and social change.