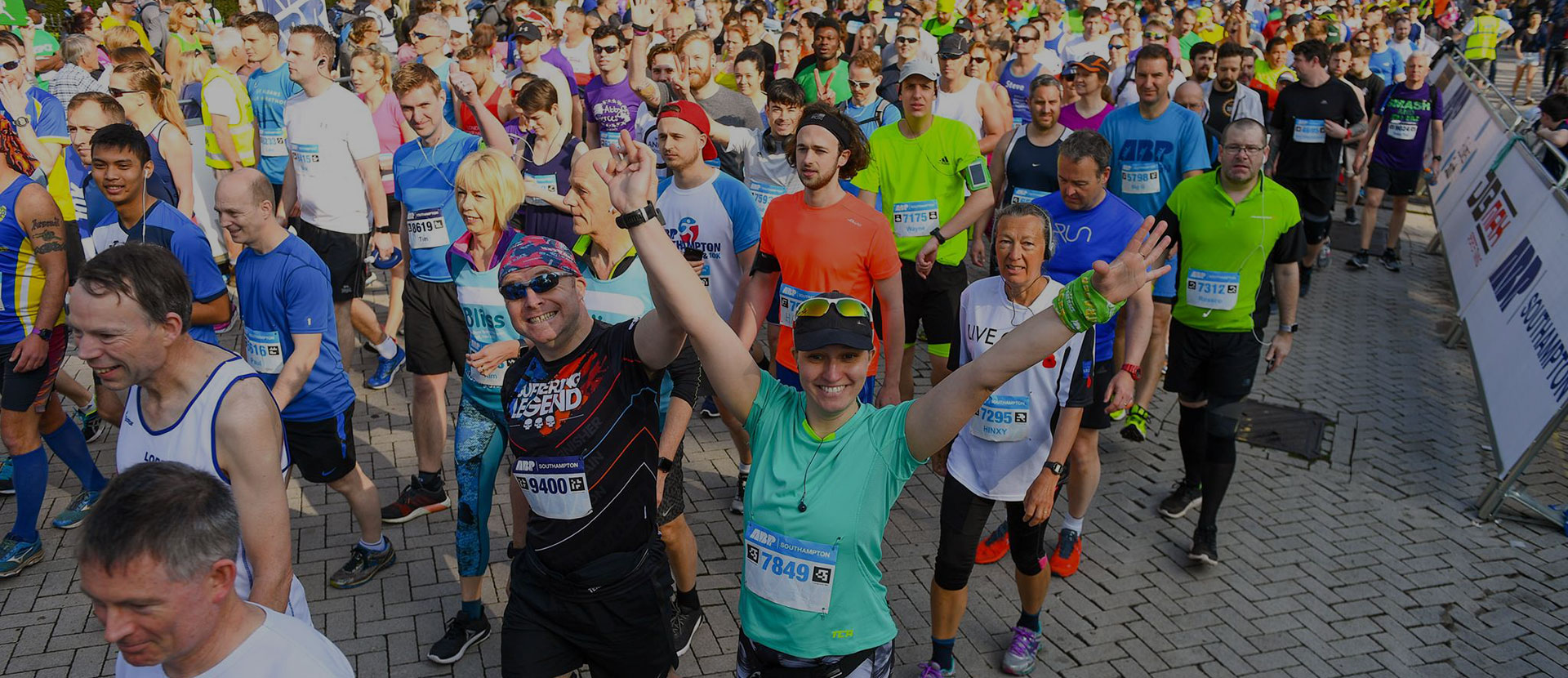 Get behind the ABP Southampton Marathon 2020!
For the sixth consecutive year, Solent will be supporting the ABP Southampton Marathon - find out how you can get involved!
17th December 2019
For the sixth consecutive year, we are excited to announce we will be supporting the ABP Southampton Marathon on Sunday 26 April 2020. As official education partner, we will continue to provide a variety of fun and interactive opportunities for staff, students, alumni and the community to get involved.
The race has become a key event for the city with over ten thousand runners coming to Southampton from across the county. Our involvement with the Marathon enables us to participate and engage people through our civic charter.
Nikki Rees, Managing Director of Rees Leisure, commented on the partnership: "We are delighted Solent University is continuing as our official education partner of the ABP Southampton Marathon, Half Marathon and 10k event. Having come on board as partners since the very first event five years ago, the support from Solent has been fantastic and vital to the success of the event. The partnership has gone from strength to strength each year and it is brilliant to have use of Solent's excellent facilities and talented students - from events management to marketing, business, physiotherapy, design, nutrition and even music! We are very pleased to have such a strong partnership with Solent University."
This year we will be continuing our support and have 30 free spaces for Solent staff, students and alumni to raise funds for local students. Simply complete the sign up form and state whether you would like to run the 10k, half or full marathon. All we ask in return is you commit to raising at least £50 for our Local Student Bursary scheme, which supports the next generation of Solent students.
In return, we will support your fundraising with:
An online donation page through Virgin Money Giving, to encourage your friends and family to support you.
A free running t-shirt for the big day.
Special social media shout-outs.
Among those taking part in the 2020 event, Julie Hall, Interim Vice-Chancellor, said: "It's fantastic Solent is, once again, supporting the ABP Southampton Marathon, which is an important event for the city and for bringing communities together. I am proud that our staff, students and alumni will be running to raise funds to support our future Solent students from the local community. I took part in 2019 and for 2020 I am once again pledging to run the 10k, raising funds for the Local Student Bursary scheme".
In the build-up to race day, we will be hosting the popular 'Meet the Experts' event on Tuesday 25 February 2020, where industry and academic experts will share practical tips and hints to help you prepare for the various races. Please add this date to your diaries and keep any eye out on social media and our website in the coming weeks for more details.
If you have already signed up to the Marathon and would like to fundraise for our Local Student Bursary Scheme, or have any other questions, please email engagement@solent.ac.uk.