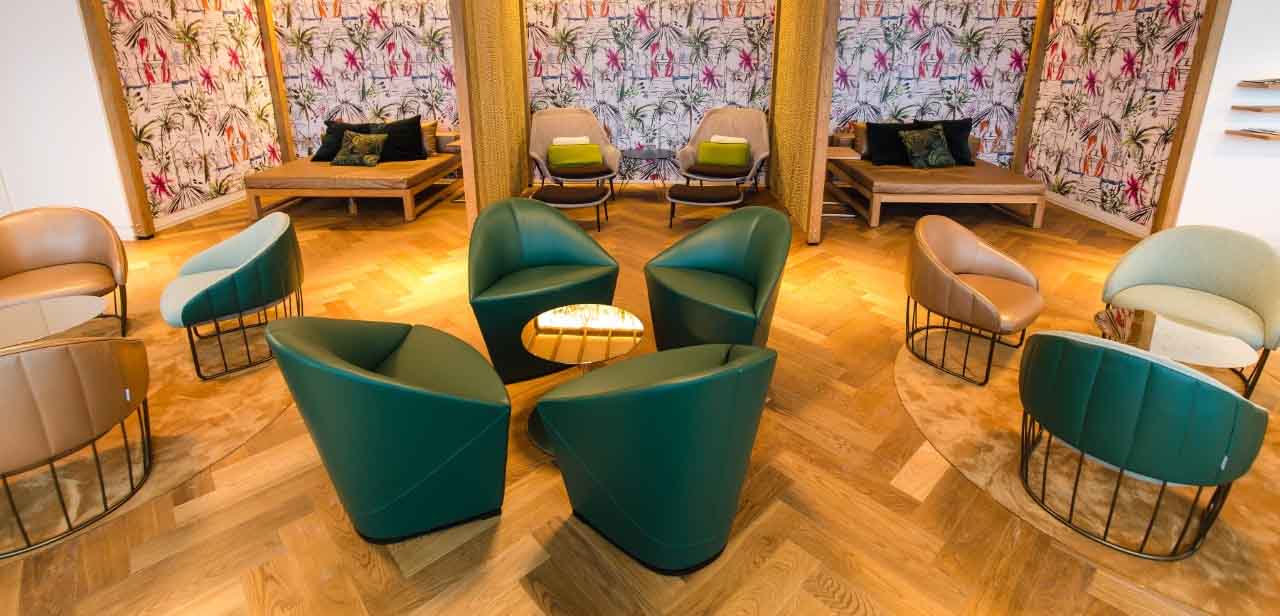 Interior Design Decoration Alumna lands role with Virgin and IKEA six months after graduating
Shannon makes her mark on the interior design industry
22nd March 2017
The interior design industry is difficult to break into, but our alumna Shannon Butler has successfully kick-started her career fresh out of Solent. Since graduating in 2016, with a first class degree in BA (Hons) Interior Design Decoration, Shannon landed a project with Virgin Holidays, and now works for IKEA.  
 We caught up with her to hear more about postgraduate life… 
You're working with IKEA now, well done! Tell us about the role… 
My role within Ikea is Interior Designer, along with four others in my team. I am responsible for putting together the Living Rooms, which is definitely my favourite room in a house! I come up with designs and solutions for people. Each day consists of new and fun ideas and how I should create room settings that are inspirational and functional.  
Tell us about your work with Virgin Holidays…   
I was lucky enough to be offered the v-room project at Gatwick Airport after exhibiting at the New Designer Exhibition in June 2016, whilst studying. I showcased my final major project which exhibited wallpapers and fabrics under my collection named Abstract Amazonia. The Senior Designer from Virgin Atlantic really liked the style of my work and gave me his card telling me to contact him after the show, and of course I did!  
How was it to design the new V Room at Gatwick Airport? 
It had to be a Caribbean influenced design as the people sitting in the new V Room and Clubhouse Lounges in Gatwick's North Terminal would be jetting off to Barbados, Cancun, Tobago, Cuba, St Lucia and so on. From there, I looked at where people would stay for this particular type of holiday, I wanted to show off a water bungalow style motif and all the luxuries of that particular holiday. As you can see within my design, the flashes of colour and movement of the various palm motifs represents a fun and exciting trip to the Caribbean. After a few rounds of drafts, Virgin made a decision and the design was ready!  
What sort of work experience did you have before your first big job? 
I knew I always wanted to do design, so for me it started at my first ever work experience which was in year 10 at secondary school. I was there for 2 weeks working alongside a computer generated image and visualisation company that specialised in interior spaces, residential and commercial. I spent a week on AutoCAD and knew then this was a similar area that I wanted to follow through to a-levels and degree stage.  
In my second year at Solent, I was lucky enough to be selected from my peers to work alongside Blendworth Fabrics and Wallcoverings, a renowned British fabric house, after designing and presenting a collection for them as one of our live projects. By the time I had reached my final year I knew that I wanted to do my final major project on a bold collection of surface designs for wallpaper and fabrics. This really helped me see the ways of working in a design studio and was extremely inspiring!  
What has been your biggest achievement in your work so far? 
It has to be the Virgin Atlantic Bespoke Wallpaper project. I feel so grateful to have been chosen and I have always dreamt of doing something on that scale for such a high-end and renowned company. Can't believe it literally came true as soon as I finished university!  
What do you love about your career? 
I love to see all different amazing interior spaces that we have around us whether it be commercial, retail or residential. I feel that interior design in general holds such a sense of freedom in terms of the way an individual can interpret concepts and come out with a completely different end result. I love all the styles and eras of design and then being able to personalise a space to a brief or client. For me it's all about the WOW factor and creating impact and something surprising within a space!  
What are the biggest challenges you face in your job? 
As a whole, the biggest challenge in general will always be other competitors, whether it be peers or other retail companies.  
What are the most important things you learnt at university? 
The key thing that I learnt from my course at Solent is the ability to learn and work across all areas of the interior design sector. There is so much more to interiors, and the different modules within my course helped me see this in more depth. I was able to learn how to be competent with my skills in spatial design using Vectorworks and Sketch and I also learnt about different design principles and how to style and put together Interior products for styling and merchandising. I learnt how to build myself as an individual within the business and the course has the right tutors and lectures to lead you into your favoured area of interior design decoration. The skills that I learnt on the course come into practice every day for me and got me to where I am within my career. 
What is your favourite Solent memory? 
My favourite Solent memory would have to be work experience at Blendworth along with exhibiting at New Designers. Both extremely fun weeks that have got me to where I am now.  
What tips would you give to current students? 
Any constructive criticism is the best way to improve your work, even if it makes you cry, you will be thankful in the end.  
Anything to add? 
I encourage anyone wanting to fulfil a creative career within interiors to apply and stick to this course. It opened a lot of potential for me and has brilliant facilities with some amazing guest lecturers and speakers.  
Find out more about the Solent Interior Design Decoration degree.