Launch of new UK maritime autonomy research centre
A pioneering new research centre exploring maritime autonomy was launched by Warsash Maritime School, part of Solent University, Southampton
28th March 2022
Launch of new UK maritime autonomy research centre
A pioneering new research centre exploring maritime autonomy - from Smart Ships and Smart Ports to the human elements of working in tandem with smart systems, and maritime teaching and consultancy – was launched at Warsash Maritime School, part of Solent University, Southampton, this week (Tuesday 22 March).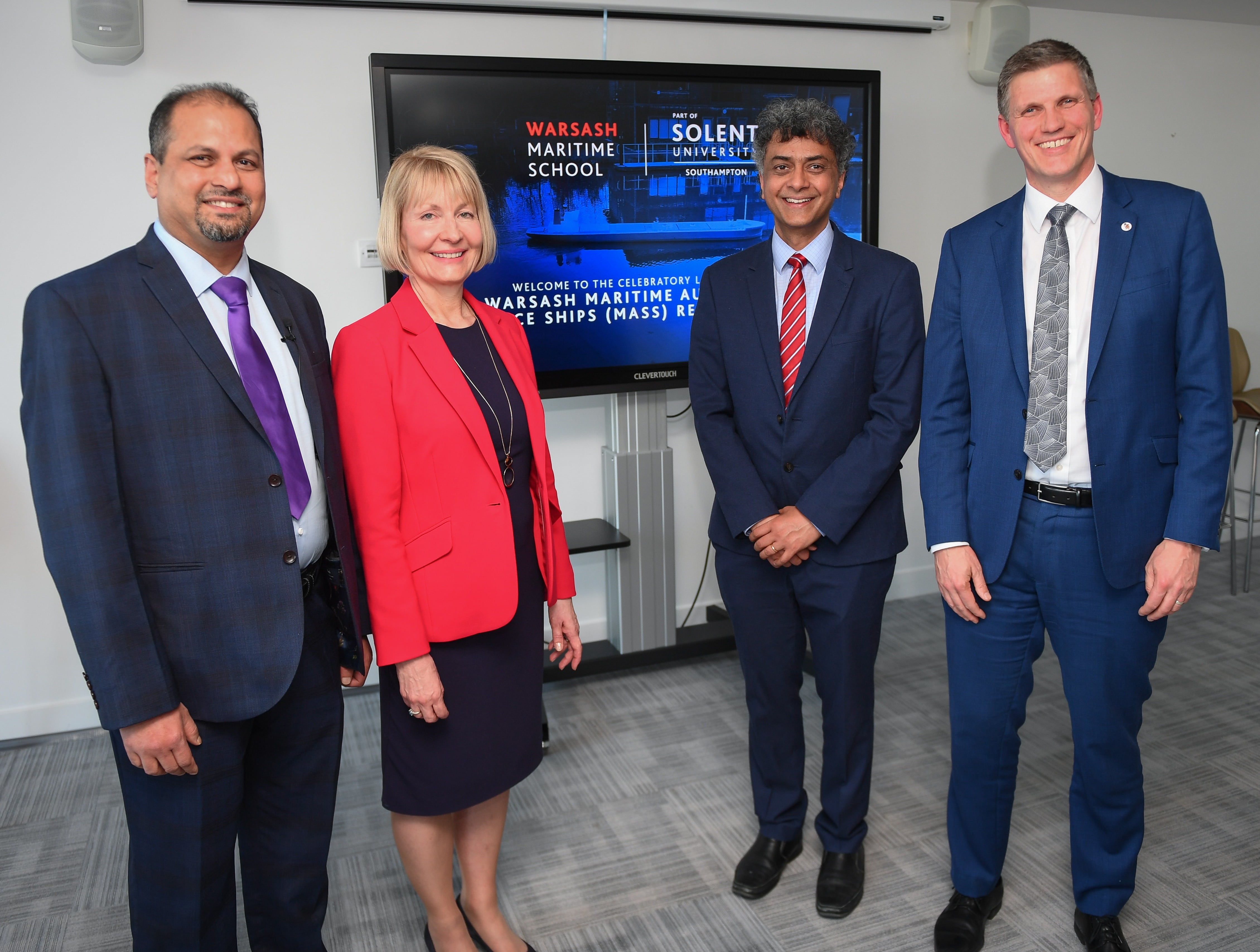 Welcoming prestigious representatives from the University's international stakeholder community, including both government and private sector delegates from education, maritime and culture - to the celebration event of the new Warsash Maritime Autonomous Surface Ships (MASS) Research Centre (WMRC), Vice-Chancellor Professor Karen Stanton said:
"Today we launch our Warsash MASS Research Centre – the first step to help Solent develop world-class 'Centre of Excellence' and become an international leader in maritime research.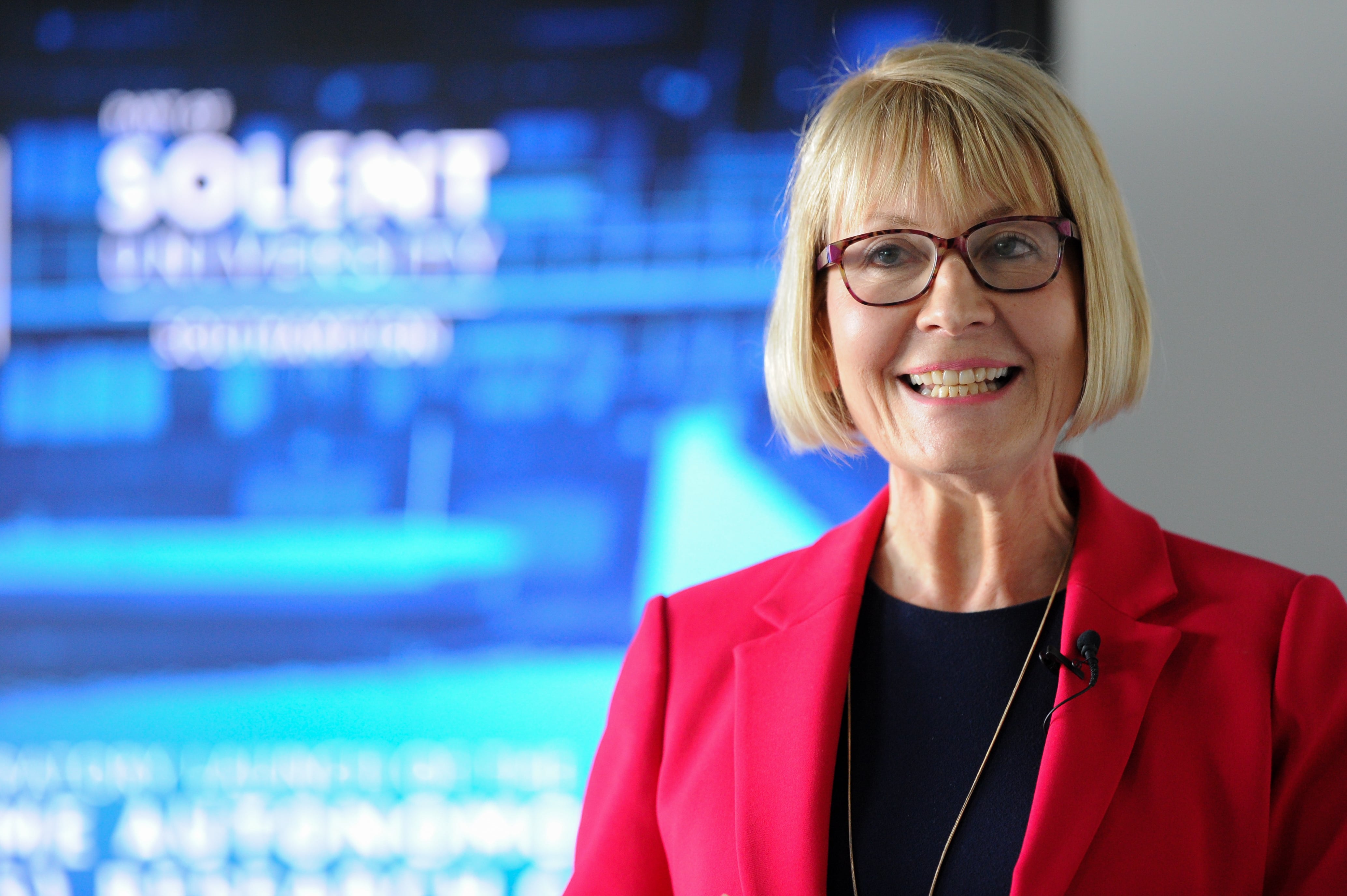 Speaking of the University's rich maritime heritage, reputation, and industry links, she continued, "Our programmes feature 'academic industry' collaborative knowledge exchange and targeted opportunities from business and industry. We are committed to actively contributing to the development of human capital in key industries around the world, through the delivery of education and training, and collaborative research and knowledge exchange. And this is indeed reflected in our new Strategy 2025, which marks Research and Knowledge Exchange as one of our three priorities," she continued."
The maritime industry has seen rapid technological development across the globe through the development of Smart Ships and MASS (with a small crew or un-crewed), often in combination with zero-emission propulsion systems. Although there have been significant advances in MASS technologies, little research has been carried out on analysing the human element, the human-machine interface and seafarer training needs for working with Smart Ships, Smart Ports and MASS.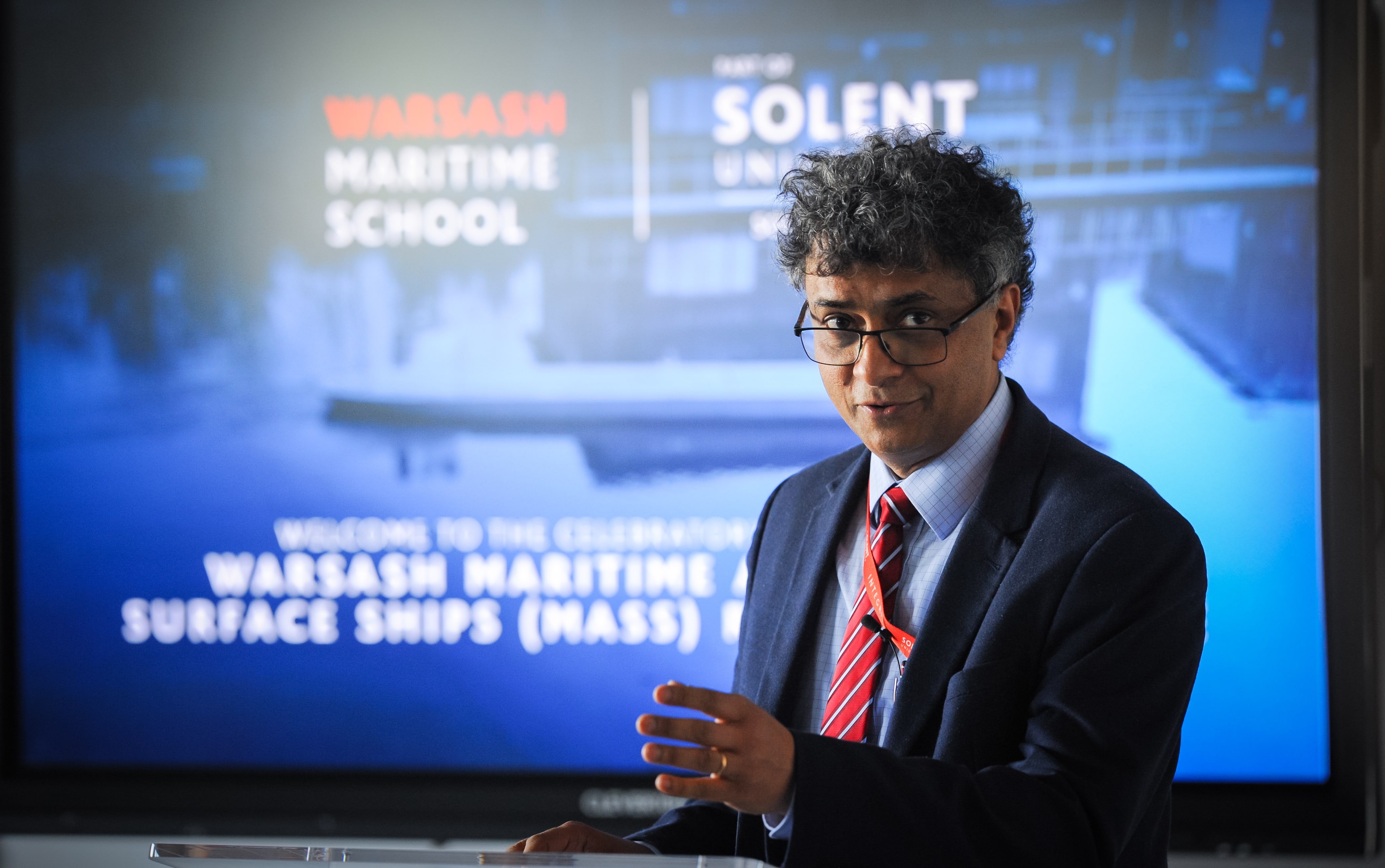 After sharing some of the advances in maritime technology he has witnessed during his time at sea and in education, Professor Syamantak Bhattacharya, Pro-Vice Chancellor, Research & Knowledge Exchange said to guests:

"Our overarching aim is to drive forward maritime education, training, research and innovation to support this challenging technology - in practical ways, in real terms and above all with the safety of people and the industry in mind."
The Government's UK Maritime 2050 Technology and Innovation Route Map identifies the role of people in the future of maritime and its wish to retain the valuable experience of existing seafarers. To support this, the WMARC is exploring the pedagogical, professional education, and training requirements to create a future-ready workforce to operate with these technologies.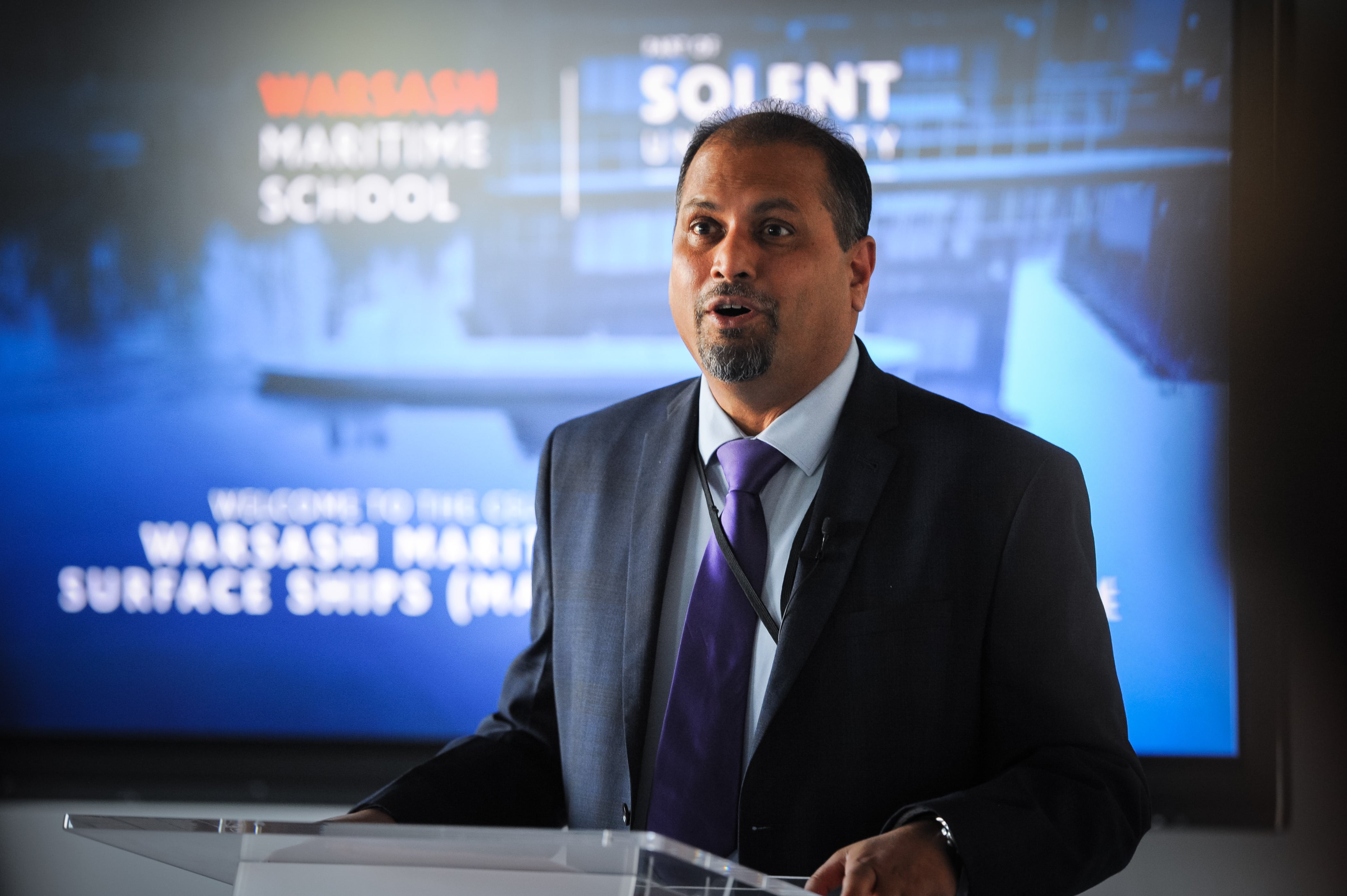 Associate Professor Zakirul Bhuiyan, Director of WMRC, who also gave a presentation on Warsash Maritime School and MASS - Past, Present and Future, at the event – said: "Warsash Maritime School, part of Solent University, is exceptionally well placed for this new research centre. It has one of the most comprehensive offers in maritime education and training, is home to the largest maritime simulation centre in the UK and has one of only five manned-model ship handling centres. Establishing the new research centre is a logical step.

"The centre will offer a much-needed platform from which to provide collaborative research with like-minded researchers, industry, academia and government organisations."
The event finished with a lively panel discussion on: Mass- Impacts on Future Maritime Education and Training, moderated by Warsash Maritime School Director Lars Lippuner. On the panel were Ajit Jacob, Chief Examiner, UK Seafarer Services, and Head of Seafarer Technical Policy, Maritime and Coastguard Agency, Professor Margareta Holtensdotter Lutzhoft, Western Norway University of Applied Sciences (virtual), Ørnulf Jan Rødseth, Senior Research Scientist, SINTEF Ocean and an expert in autonomous ships and maritime digitalisation (virtual) and Neil Bennett, Regional Sales Director Americas and Global Simulation Business Development Director, Wartsila Voyage.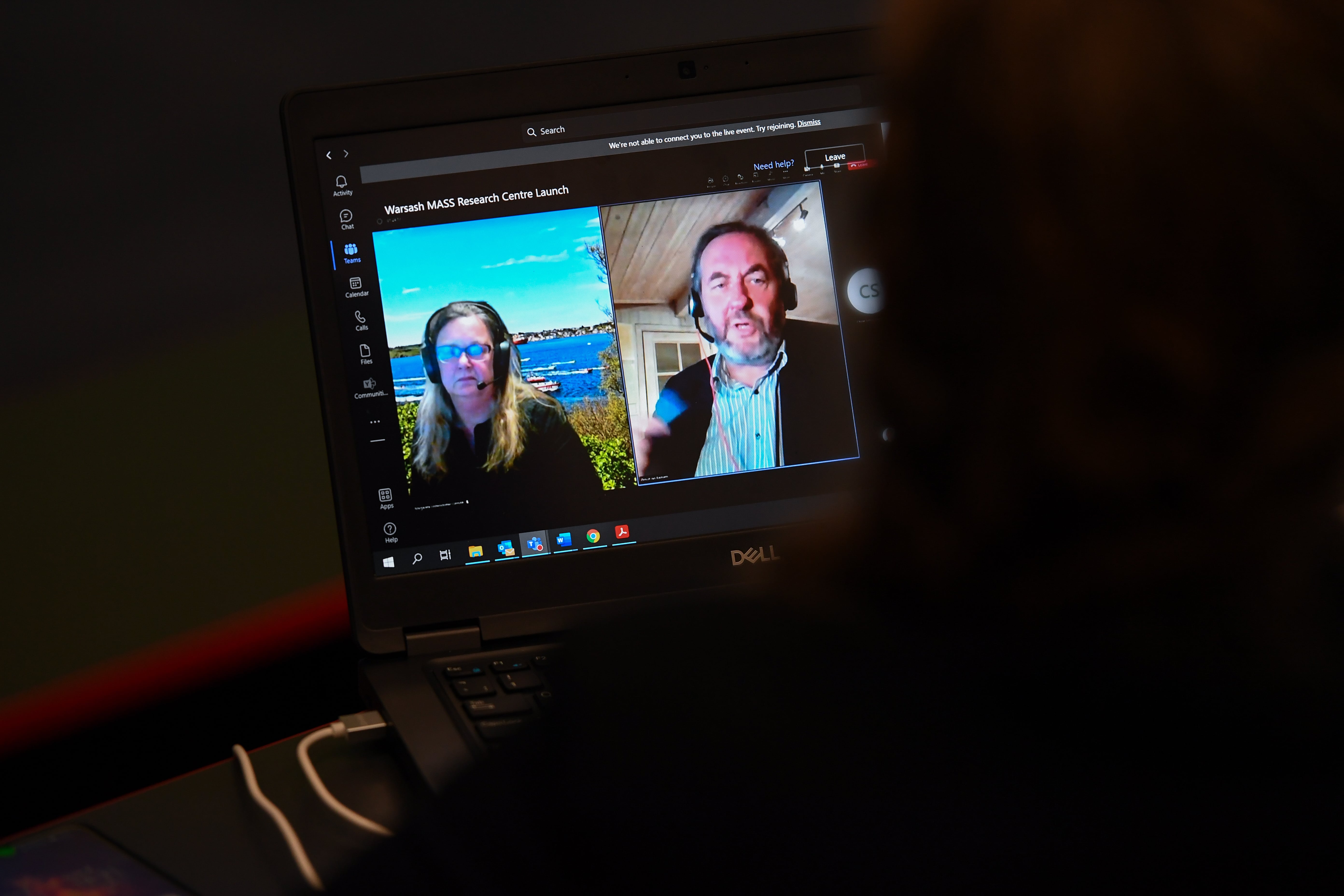 More information on the WMRC can be found on the University's website.