Solent journalism alumnus Joshua Stokes is ITV News' dedicated reporter for the Isle of Man, and recently stepped up to national work during the special coverage after the death of Queen Elizabeth II. He tells us about his career journey so far...
26th October 2022
Journalism
English and journalism
ITV Granada Reports
I have been working for ITV News for almost four years, mainly working independently as a self-shooting journalist on the Isle of Man. As ITV's sole representative on the island, I am tasked with finding, filming, editing and packaging all the content from the Isle of Man to a broadcast standard. I also write much of the island's digital content for the website, while managing a separate dedicated social media page for the island's local news.
Due to the very nature of the island, the content that I produce can be incredibly varied. The Isle of Man is a self-governing crown dependency, meaning it is separate from the United Kingdom. There's a distinct government to scrutinise and an entirely different parliament to understand, with its own rules and political agenda.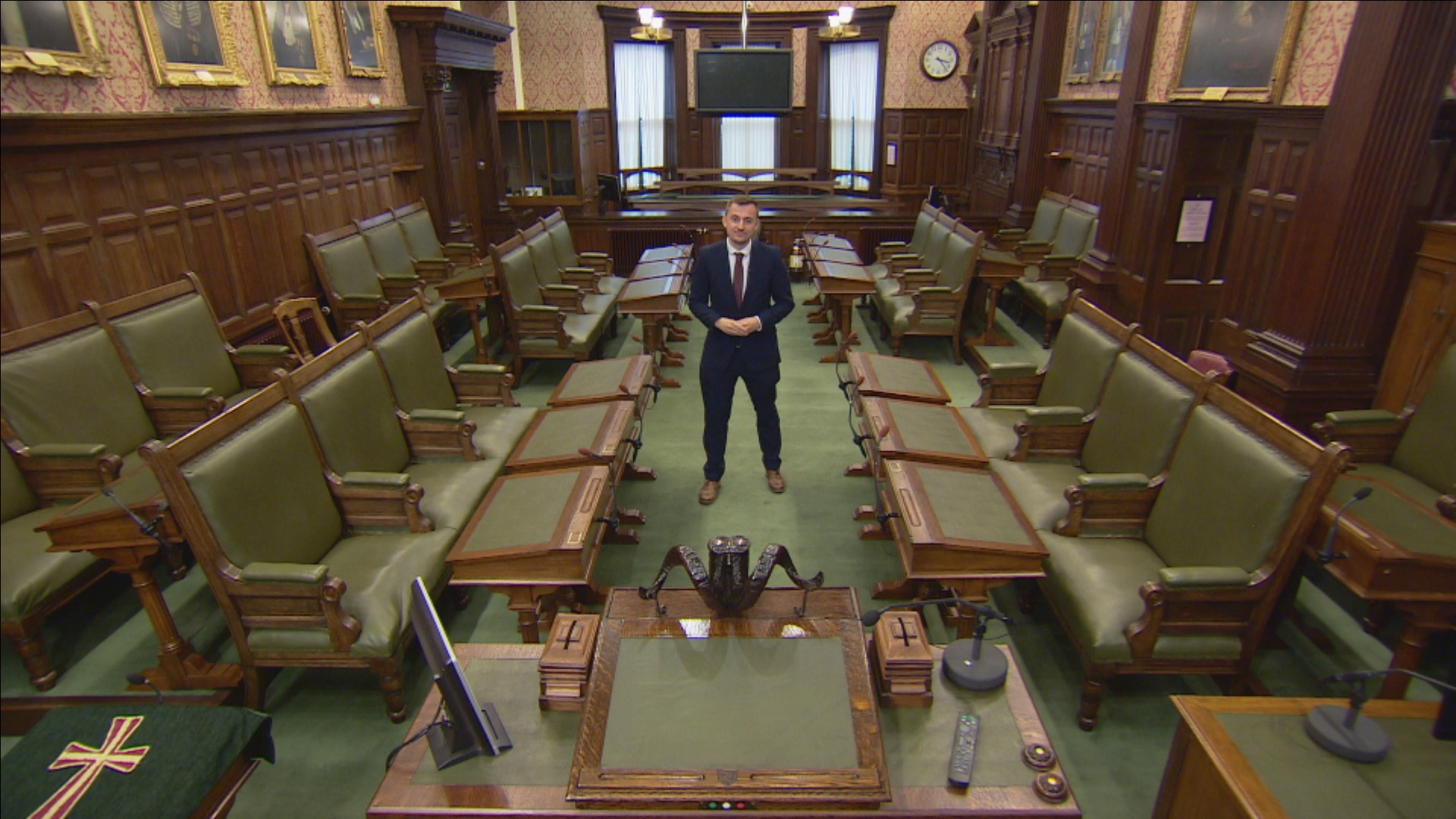 As the sole reporter for ITV, this means the scope of stories that I work on is vast - I can be interviewing the leader of the island's government one day, and filming seals being released back into the sea the next!
As typical work days go, these can vary depending on what is happening. If it is an 'on-the-day turnaround', I can be out filming in the morning until 2pm and then editing a report for the 6pm news that evening. Other days may include some filming in the morning for a future piece, followed by writing some articles for the website in the afternoon and getting stuck into some editing in the evening.
Ultimately if it's on the Isle of Man and ITV are covering it - it's very likely I've had something to do with it.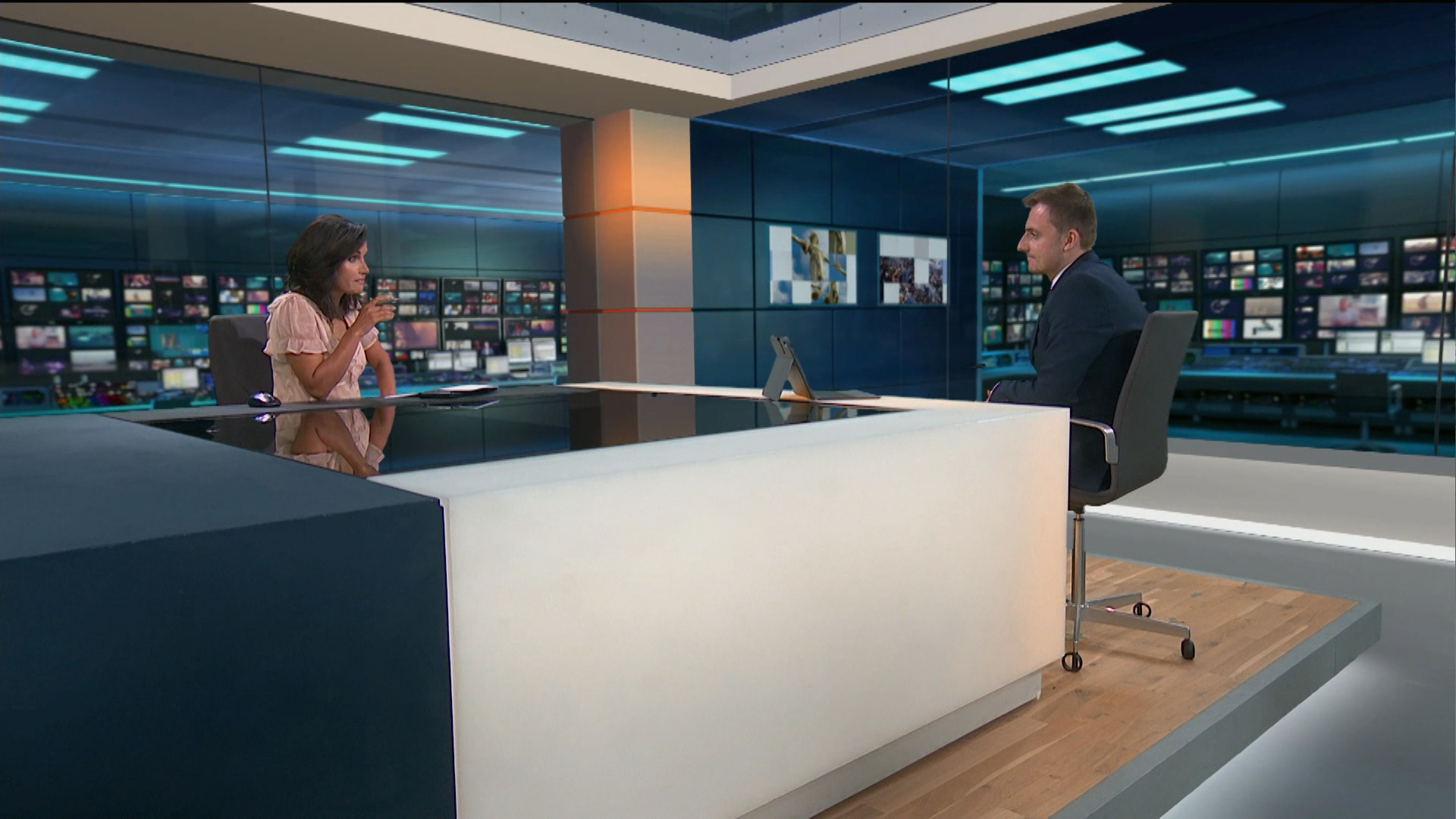 ITV News
Alongside working in my main role as the Isle of Man reporter, I have also been lucky enough to work for ITV News at a national level - most recently working in London during the special coverage that followed the death of Her Majesty the Queen.
I spent much of my time as a producer, covering the thousands of people queueing to see the Queen lying in state. A particular highlight saw our team speak with David Beckham live on-air after we spotted him in the queue, a moment that has since been watched by 1.5 million people on YouTube. I also reported on the surprise appearance of King Charles and Prince William, meeting people in the queue at Lambeth Bridge. We captured the moment members of the public met the new King in person and spoke with them about their experience in the queue.
Earlier in the year, I was also called in as a desk producer for the team working on the coverage in Ukraine as the conflict unfolded. This involved verifying a variety of footage online, interviewing those fleeing the conflict, and working with reporters to create compelling pieces that reflected the invasion.
Other times at ITV News saw me covering the men's Euros journey to the final at Wembley, the Britney Spears conservatorship case, and the rise of tennis star Emma Radacanu.
Studying at Solent
It may seem like a cliche, but I owe pretty much everything I have now to the three years I spent at Solent University - both on a professional and a personal level.
I took a rather conventional route to university, studying A-levels at a sixth form in the hope that it would get me on a university course. However, despite my best efforts, I failed the first year of sixth form, knocking me back a year and sending my teenage self into an existential crisis of what I wanted to do. After no A grades during my GCSEs, followed by a whole year of failing my A-levels, it was looking bleak. It was then only after being forced into work experience at the local newspaper where I was exposed to the real-world potential of working as a journalist. Meeting people, hearing their stories and learning more about the world around me - and more importantly the world outside of school and exams.
With a newfound purpose, I scraped through my retaken year of A-levels and set my sights on where I could study journalism.
As a Midland-dweller, I visited a number of the local universities with media courses, including the University of Worcester and Salford University in the heart of Media City. However, it wasn't until travelling four hours south that I saw the potential of studying at a university built around the practical aspects of journalism and the importance of real-world application.
Solent University stood as a cut above the rest due to its focus around hands-on learning, passionate staff still working in the industry, and state-of-the-art facilities. The then course leader Kristian Low was a driving force in seeing beyond the grades of applicants and focusing purely on journalistic potential - something not always determined by an exam grade. And so in 2015, after squeezing through my A-levels, I was accepted onto what was then known as 'Multimedia Journalism', kickstarting my time at Solent.
The first few weeks of Solent was an eye-opener - the combined freedom of living independently away from home and finally working on something I loved was liberating. And we weren't tied to a strict curriculum that forced us to absorb words from a textbook and reproduce them again six months down the line. Instead, one of the defining features of Solent was to encourage creativity, and to take an assignment and make it your own, whether that be finding a story to work on based around your own interests, or taking a fairly basic story and finding a new way to report on it - through copy, audio or video.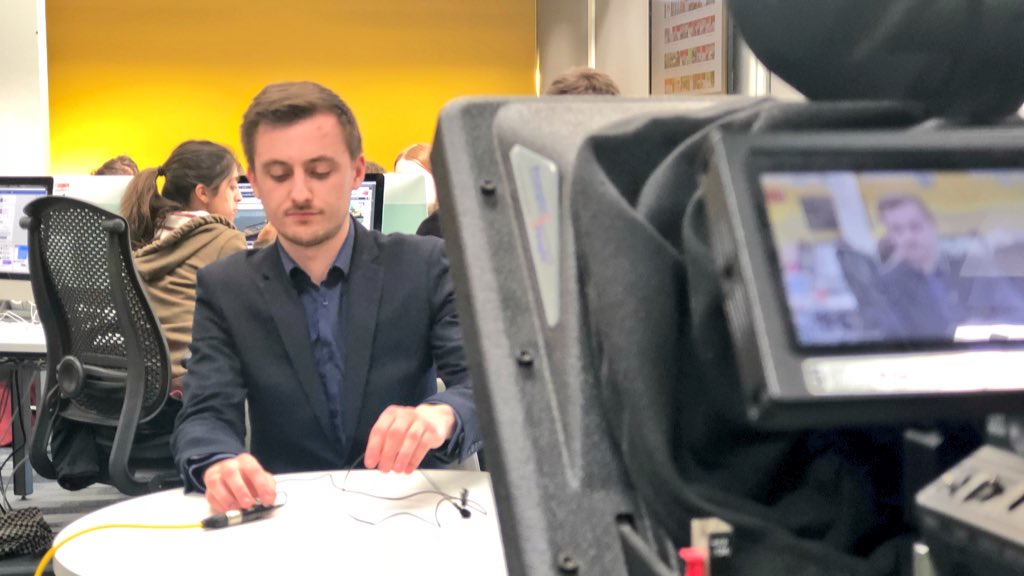 An integral part of the course saw us take part in 'news days', where each week the three year groups of the course came together to produce content in an environment as similar as possible to a professional newsroom. It was an opportunity to take what we had learned out to the real world - finding stories, filming with those involved, editing the pieces and putting them together into a news bulletin - very similar to what I do now. It cannot be overstated how valuable these days were, in ways that I only know now from working in the industry. The combination of first years, second years and third years coming together each week to share expertise and create content from scratch was indispensable.
A particularly memorable moment on one of these days saw a small group of us take a trip to Salisbury in the week following the poisoning of Sergei Skripal; a day that saw us positioned alongside the BBC and Sky News reporting live from the scene. It was a terrifyingly surreal experience where the lines were blurred between learning how to do something and actually doing it. In the end it didn't matter that we were students 'learning how to be a journalist' - we were there on the ground taking in what was around us, talking to the authorities, and telling people the latest - we were the journalists.
This and many of the other things I learned during Solent news days simply couldn't be taught in any lecture or seminar - they were things only made possible through working with coursemates, making mistakes and producing content we could take pride in at the end of the week.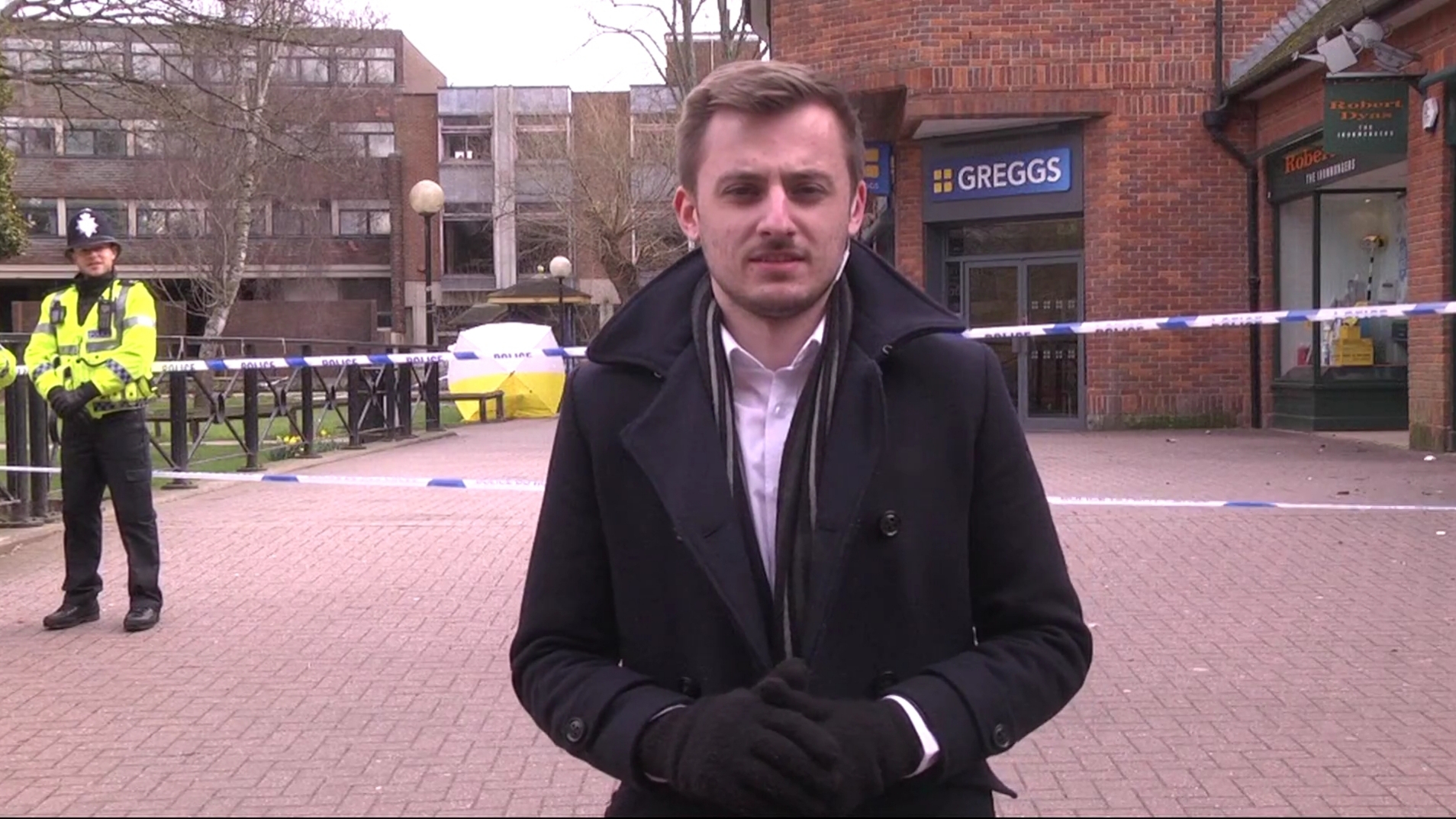 Coupled with news days was also the ability to take camera equipment out of a dedicated media store, to play with free of charge whenever we wanted - almost like taking books out of a library but far more exciting, encouraging us to effectively play with broadcast-standard equipment in an informal setting and really understand how to get the most out of them. That was another key trait of Solent - giving us as individuals the foundations to experiment and the opportunity to learn in the best possible way - by making mistakes.
Another fond memory also saw a few of us take on an internal monthly news programme called 'Inside Solent' - a roundup of the university's news, projects and events. Presented in the early hours of the morning, we would gather on top of the eye-catching 'pod' in the Spark building and stumble our way brilliantly through ten minutes of news. A fantastic time shared initially with Amy Sutton, who has now gone on to ITV stardom as a Good Morning Britain regional presenter, and then Sophie Squires, now a newsdesk editor at Bauer Media Group.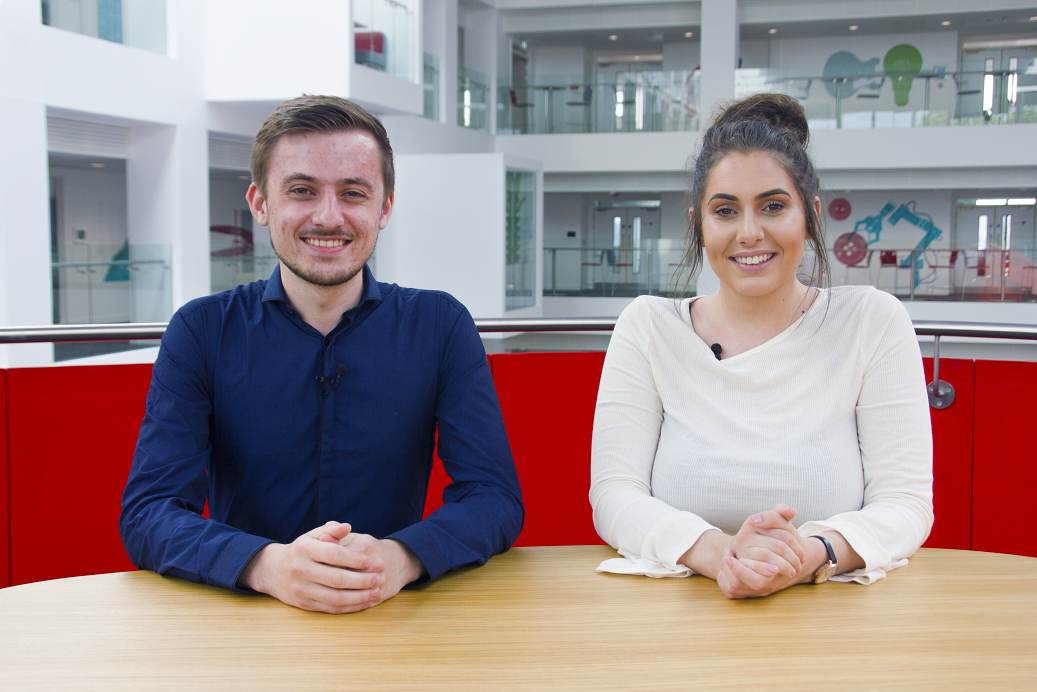 While Solent is a university that encourages independent working, the collective patience and expertise from the lecturers is something I will forever be grateful for; many of whom I still keep in contact with now. They wanted to get the best out of us and always encouraged us to give feedback and push us to be the best we could. If we had an idea we were passionate about, they'd make the time to help us achieve it. Learning from people still working in positions we aspired to be also meant the course was always tailored to an industry standard.
Looking back over the three years at university, I can honestly say they were some of the best days of my life. I went to university with few qualifications, mild aspirations and the mindset that I'll never be a high achiever. What I've left with is my dream career, friends for life and a new outlook on how to achieve in a world where we're continually told it's unlikely to.
And that's all thanks to Solent University.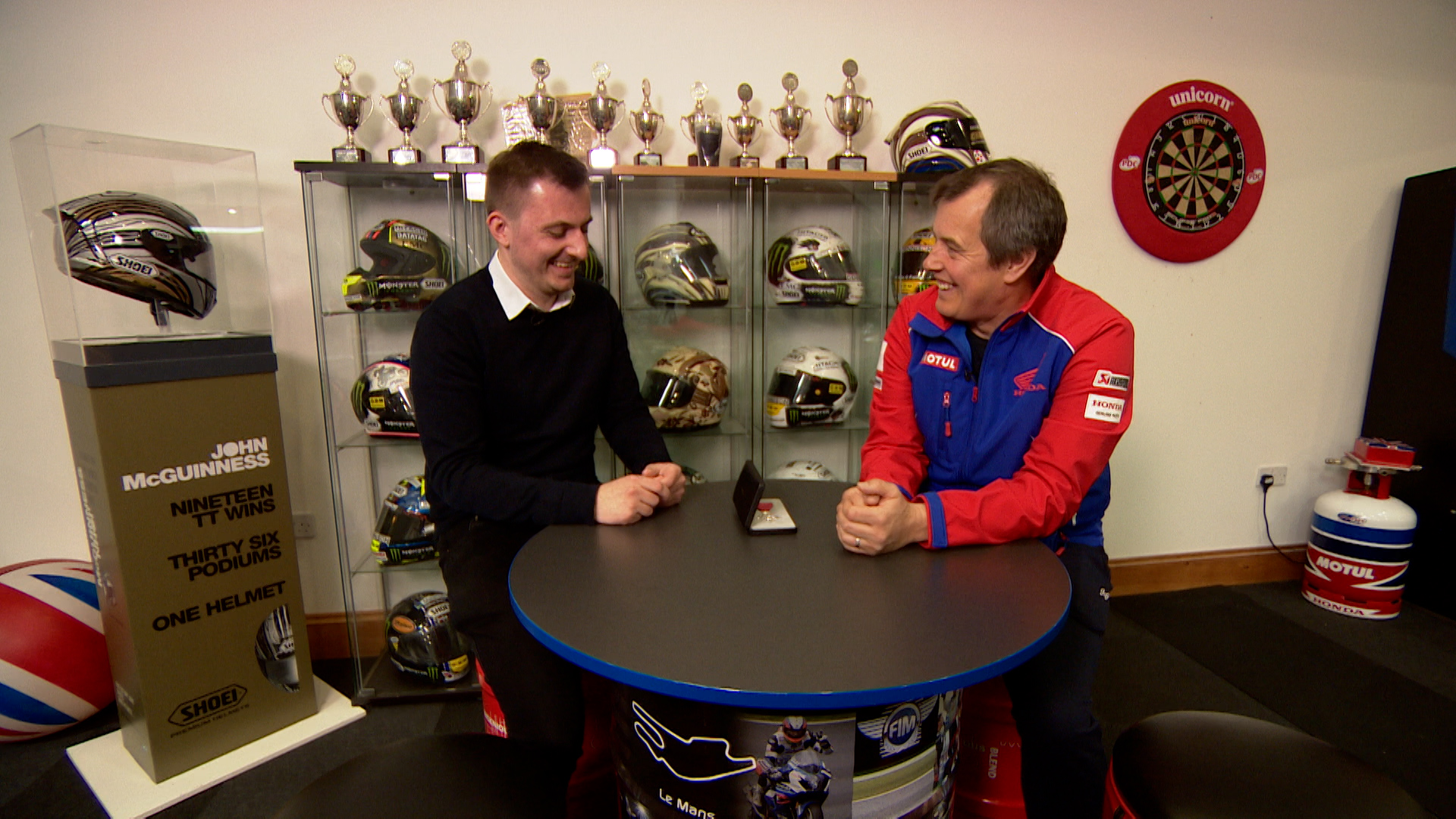 Getting the best from uni
If I could give one piece of advice for those looking at university it would be to find your passion and don't let letters and numbers stand in your way. Solent showed me that there's more to life than grades and exams, and that despite their importance, you can still do plenty without them.
The three years I spent at Solent University have made me the person I am today. The collective work from the university and the lecturers to take on students and give them the tools to realise their potential is inspiring. Giving students hope and genuine belief they can enter industries that are notoriously difficult to enter and proving the point: if the passion is there, and you try hard enough, you can achieve anything you want to.
To find out more about journalism at Solent, check out our sports journalism degree page