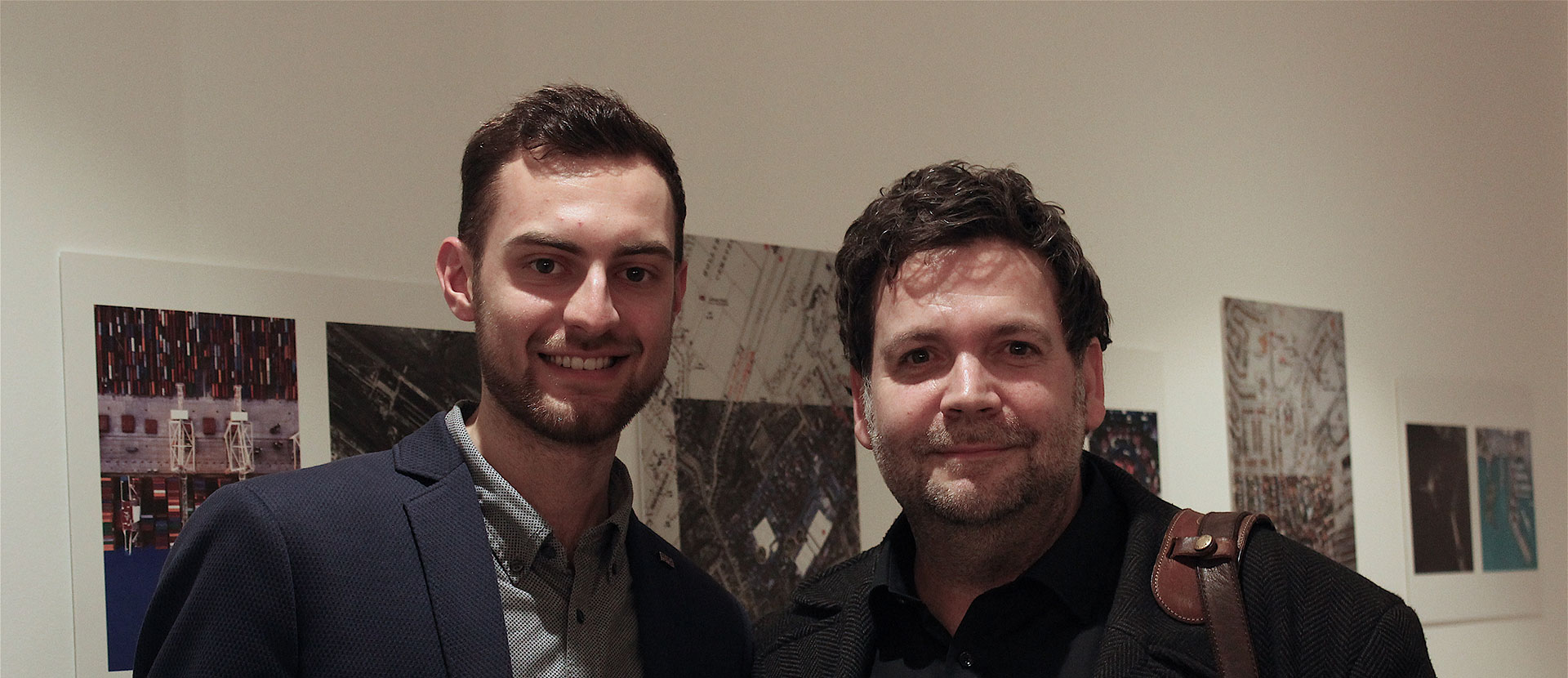 Photography student's work emerges 'Out of the Shadows'
A collaboration between Nuffield Southampton Theatres and Solent University provided photography students with an opportunity to contribute to a live piece of work - an exhibition depicting Southampton during the Second World War.
4th April 2018
Art and design
Photography
To mark the opening of its brand new city centre theatre, Nuffield Southampton Theatres (NST) staged a play - The Shadow Factory - and hosted an exhibition of work, called 'Out of the Shadows', depicting the history of the Spitfire, bomb dispersal sites around the city, the shadow factories themselves and Southampton's WW2 heritage.
The photo exhibition was a collaboration between NST and Solent University. Solent's photography team responded to a brief submitted by NST, giving photography students a great opportunity to work on a live project. One such student was Soeren Pitsch, an exchange student from Germany who was studying Solent's media technology programme for a semester. A talented photographer, he opted to study the photography unit as part of his learning programme, and jumped at the chance to be involved in the exhibition.
Lucia Vazquez Bonome, a social media assistant at Solent, went to the opening night and spoke to Soeren about his work. She also talked to the visitors about their experiences of war, and what the exhibition meant to them. She says:
Soeren's approach to the project was unique - he took aerial photos of Southampton using a drone and then combined those with pictures of the same areas of Southampton taken during WW2. The result was powerful and had a great impact on some of the exhibition's visitors.
For some, like Don Smith,  the project was particularly personal. He was impressed by the quality of the photos, saying, "Southampton has changed tremendously. My mother wouldn't recognise this city because it has changed so much!" Speaking of his time as a young worker in the Spitfire factory, he recalled that it was a time when young boys had to work to earn some money to help their families and also because they were needed in the factories due to the war. "When I first started working in the factory, it was a car factory. But then it was bombed and I had to learn the skills to work on Spitfires." He looks back on those days with a mixture of nostalgia and sadness, for he feels that we seem not to have learned from the event; and that the younger generation should learn from history and not allow war to happen again.
Another person who was really pleased with Soeren's work was Rupert Rowbotham, Head of Engagement at NST. He described Soeren's approach to the brief as "fascinating and relevant" as it combined the technical information with his technical expertise as a photographer. He referred to Soeren's photos as beautiful and unique because he had "showed his lateral thinking, his creativity and his passion". Seeing him so satisfied with the result, I asked if he would like to continue collaborating with Solent students. He replied that he'd love to as the quality of work and professional approach were impeccable.
Visitors were delighted by Soeren's work, and they shared their impressions with both Soeren and myself. Soeren himself was thrilled to not only see his work displayed in an official art environment, but also with the visitors' response. Most people asked him about the technicalities of how he took the photos using the drone and were impressed when Soeren told them he had only started using the drone just six months' ago.
It's clear that Soeren is a talented photographer with a bright future ahead of him.
Feeling inspired? Find out more about our photography courses.
Photos credit: Eliska Peskova