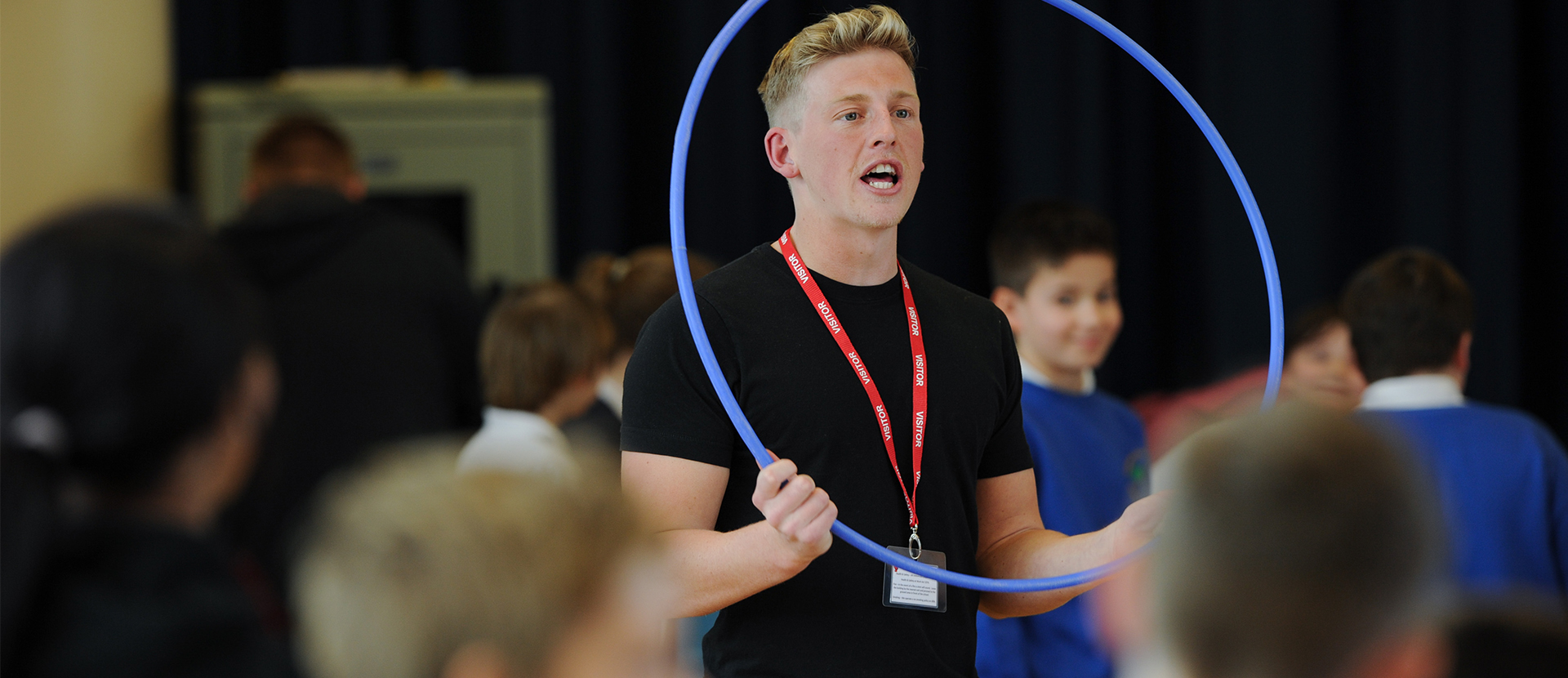 Physical Education degree gains CIMSPA endorsement
Our BA (Hons) Physical Education degree is now endorsed against five Chartered Institute for the Management of Sport and Physical Activity (CIMSPA) professional standards - its first endorsement against the sport and physical activity sector's professional
3rd May 2019
Our BA (Hons) Physical Education degree is now endorsed against five of the Chartered Institute for the Management of Sport and Physical Activity (CIMSPA) professional standards - its first endorsement against the sport and physical activity sector's professional standards framework.
The professional standards that form part of the endorsed degree programme cover a wide range of skills and knowledge and include: Coach, Safeguarding, Working with Children, Working with Children 0-5 and Working in a School Environment (Out of Curriculum).
By aligning this degree to professional standards relevant to physical education careers, Solent ensures students will be "work ready" when they graduate, and able to step into a professional role without further training.
Dr Diane Bray, Dean of the School of Sport, Health and Social Sciences at Solent University praised the endorsement: "I am delighted by the news that CIMSPA has endorsed our BA (Hons) Physical Education degree. We remain committed to CIMSPA and their ambitions to ensure our students will graduate ready to step into the workplace."
Colin Huffen, CIMSPA Head of Education added: "By aligning this degree programme against such a wide range of professional standards, Solent University are ensuring their physical education graduates gain the knowledge and skills that employers have identified as most valuable. The BA (Hons) Physical Education degree programme is an excellent example of how the sector's professional standards framework connects students to valuable career pathways."
Dominic Cunliffe, Course Leader of Physical Education at Solent expressed his support of his team's work: "The team and I are delighted to receive this endorsement from CIMSPA, as we see real value in mapping our course learning outcomes and activities to the professional standards set by the sector.
"We have worked diligently with CIMSPA to ensure our students leave the University with a degree which supports their transition into working life, having met the professional standards for their future careers."
The employability value of the BA (Hons) Physical Education degree is also enhanced by Solent University's work with the School Sport Partnership, which gives their students valuable work experience opportunities in an education environment.
Find out more about our BA (Hons) Physical Education degree here.