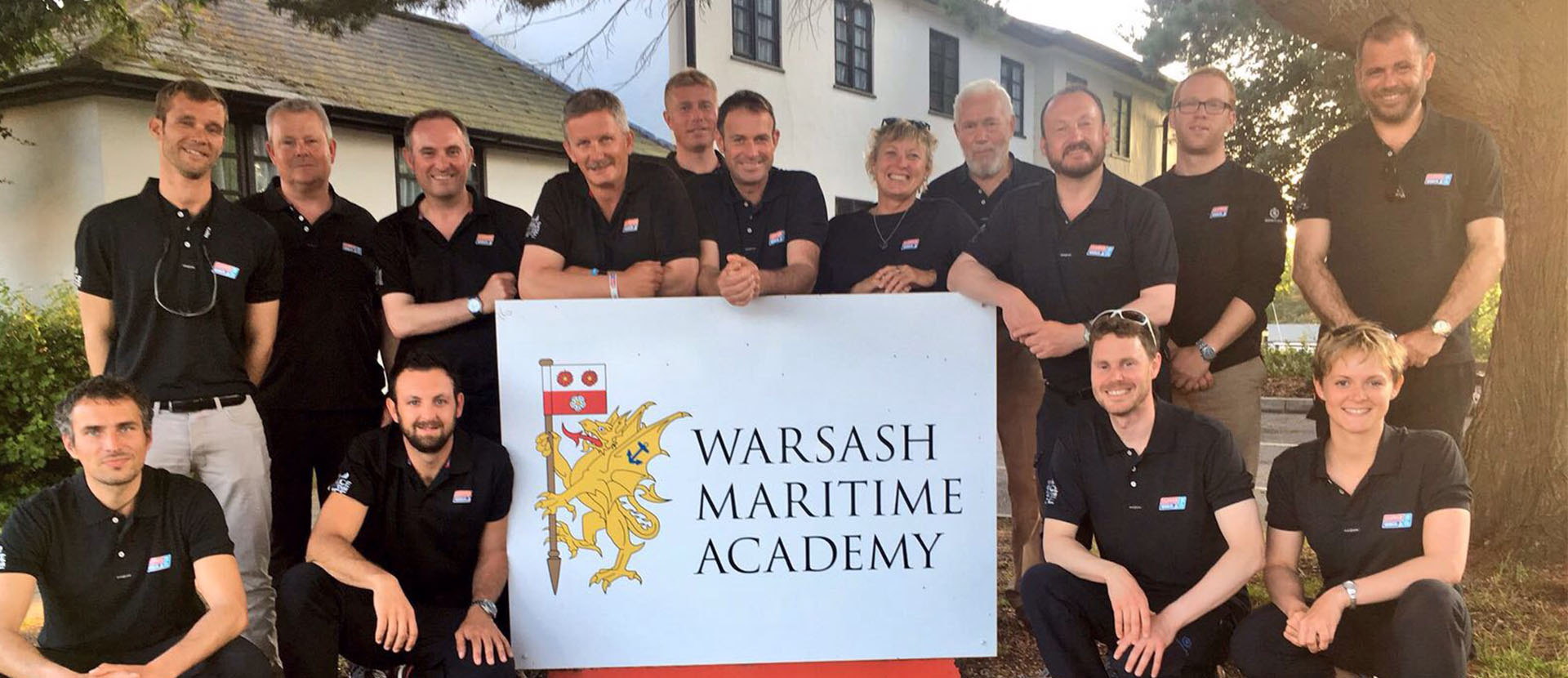 Round the World Yacht Race skippers test their navigation skills
Sharpening skills on simulator
6th June 2017
Sir Robin Knox-Johnston and Clipper 2017-18 Round the World Yacht Race skippers brushed up on their navigation skills when they recently visited Southampton Solent University's bridge simulation suite at Warsash Maritime Academy.
The 12 skippers, selected to take part in the Clipper 2017-18 Race, were tested with several challenging scenarios using the simulators - entering Sydney harbour on a superyacht, crossing the English Channel on a container ship, and navigating through busy shipping channels with restricted visibility.
Speaking about the experience, Mark Light, Race Director said: "They have had a really good time first and foremost. We really enjoyed coming to the Academy, the facility is amazing, and the lecturers really enthusiastic. Our skippers will take away a little food for thought, and they have got some brushing up on rules to do, but I think it's just really interesting in looking at the bigger picture."
Sir Robin Knox-Johnston, Chairman and Founder of Clipper Round the World Yacht Race and a former merchant mariner, enjoyed the experience of being back on the bridge of a cargo ship. He said: "It was brilliant, I was most impressed. What a good way to sharpen yourself up and then go through and analyse it afterwards - that was actually one of the most useful things. It was absolutely fascinating and a wonderful facility."
The Clipper Race is a 40,000 nautical mile race around the world on board twelve identical 70-foot ocean racing yachts. Each team is led by a fully qualified skipper and crewed by international men and women from all walks of life. No prior experience is necessary to sign up for the race, as full training is provided.