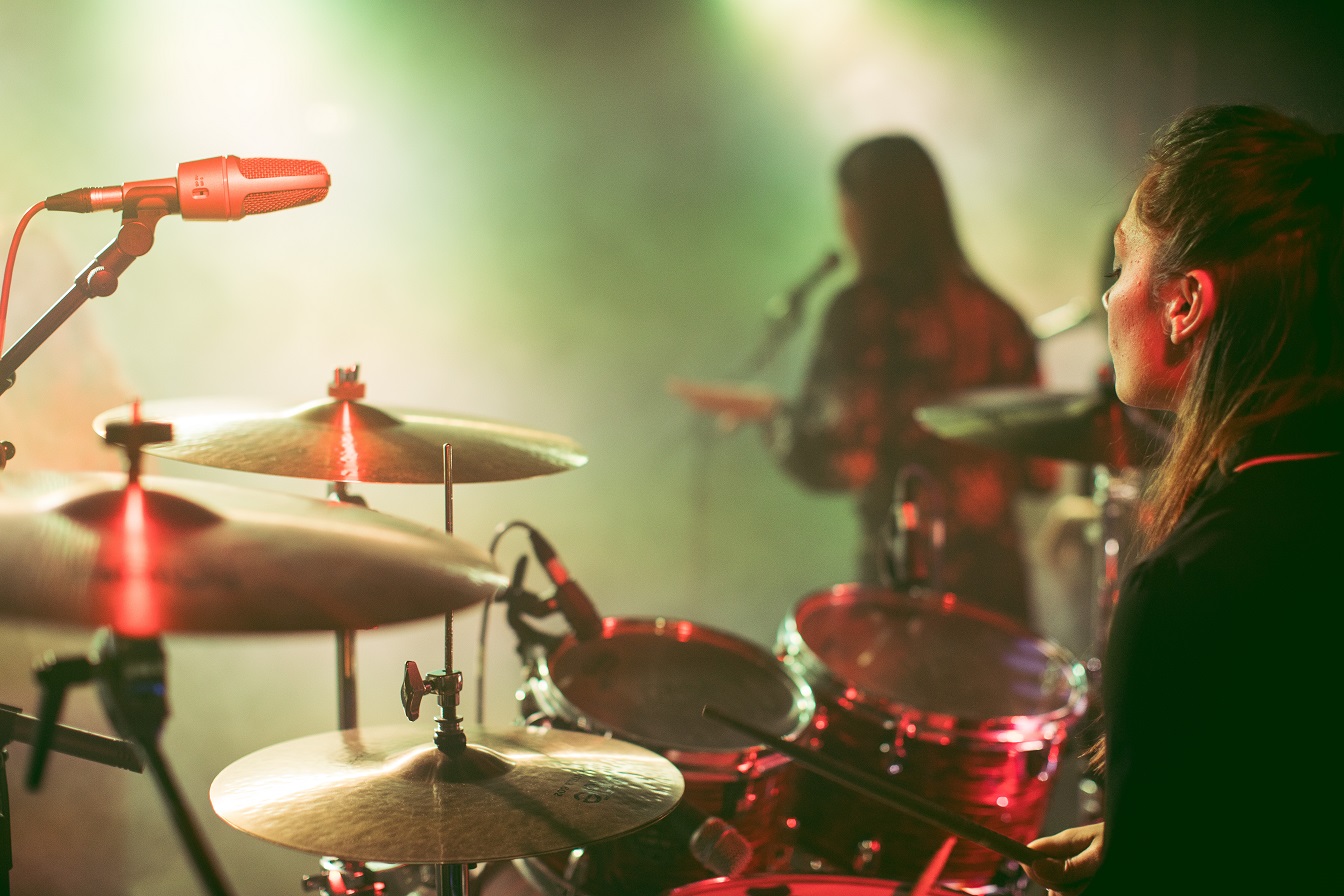 Solent artists pay tribute to greatest Anthemic songs of all time
Courses collaborate for 'Anthems' 2018
10th April 2018
Back in February, the music scheme hosted 'Anthems' at Solent Studio. The gig featured performances from twenty-five acts, with over ninety students involved from various courses – including popular music performance, popular music production, popular music performance and production, and performance – as well as staff, alumni and the student-run 'Live Events Society' providing lights, staging and sound.
The sold-out gig featured some of the greatest anthemic songs of all time from a variety of bands and artists.
Second year popular music performance and production student Miles Hobbs says: "The great thing about the gig is that the programme was so varied – we heard everything from Gershwin, to Prince, to Ace of Spades and the Spice Girls; it was brilliant to hear such a diverse range of bands and artists performed by students from Solent!" 
Esther Frake, senior lecturer in popular music performance adds: "The gig provided the opportunity for a truly impressive mix of acts and bands to showcase themselves in front of a public audience that included a variety of industry guests. We currently have a wealth of student talent amongst the music courses and it was great to see the students networking with other courses and schemes at an incredibly successful night."
The event has become an annual fixture in the music scheme calendar and discussions are already well under way to decide upon the theme for the next event. 
Solent Head of Music Paul Rutter says: "Following the huge success of the 'Spirit of Bowie' concert last year, the 'Anthems' event provided students with a 'big sound stage' experience. All students rose to the challenge professionally, playing to a packed audience and a very proud music teaching team."
Photo credit: Cristina Milian