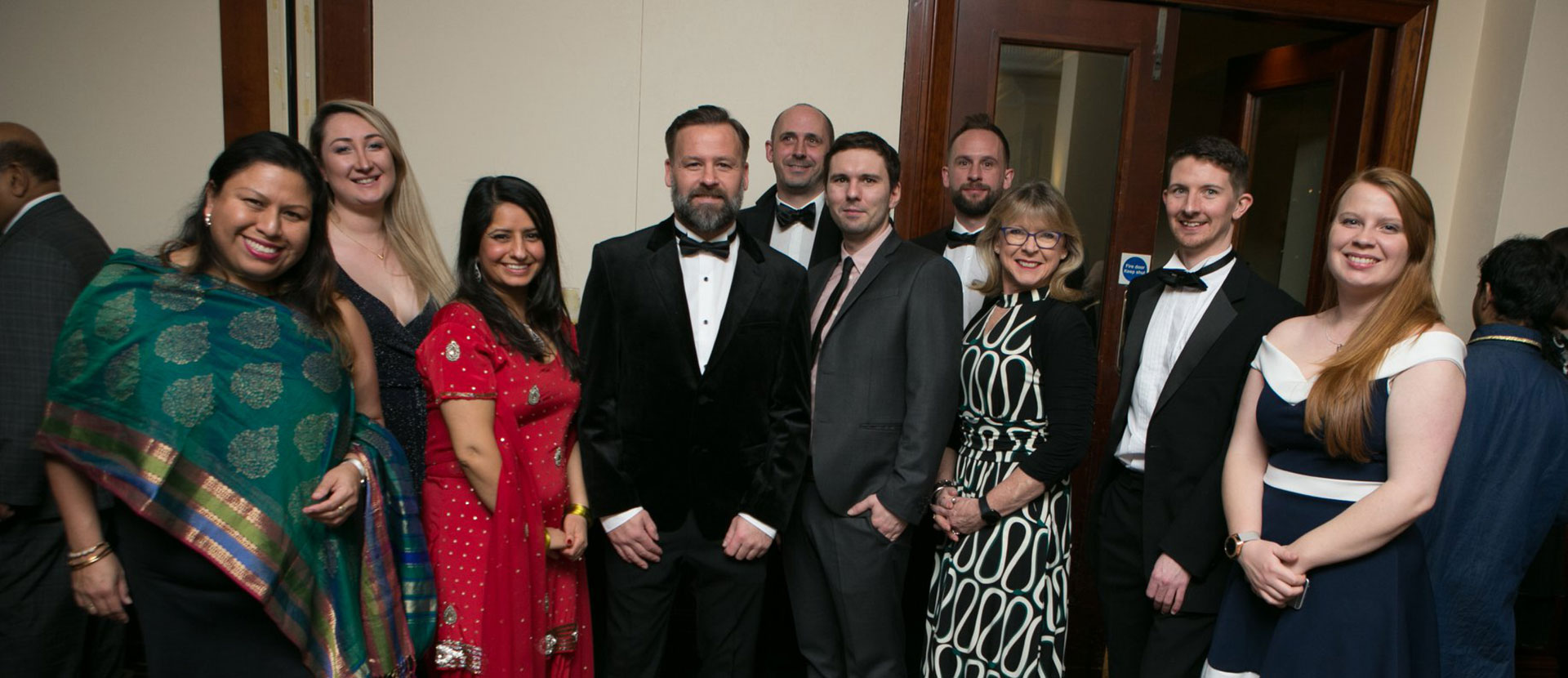 Solent lecturer receives award for his community football project
Solent University is proud to support the local community and work with organisations that support the community - one of which is the radio station, Unity 101. On Friday 4 January, Louis Langdown, lecturer in biomechanics and performance, was awarded for his dedication to young people through his 'The Footbally Family' project. We spoke to Louis to find out more about the project, and what it means to win the award.
Congratulations on winning the award! Can you tell us more about The Football Family project?
The Football Family is a non-profit organisation that designs and runs a number of initiatives to support young children who have been released from professional football clubs. Our initiatives target areas of mental health and wellbeing in response to the large number of these young players reporting various psychological distress three weeks after being released. They will typically be suffering from low self-esteem, a lack of identity, feelings of failure and uncertainty, embarrassment, and are low on confidence. With over 12,000 players enrolled in the academy system annually, and the stark statistic of less than one per cent making the transition to professional player at that club, it's a huge issue facing football.
How can people get involved?
We encourage young people affected by these issues, or anyone wishing to find out more, to visit our website for information and examples of our initiatives. Or they're welcome to get in touch by email www.info@thefootballfamily.co.uk.
What inspired you to set up the project?
Prior to becoming an academic, I worked as a coach in professional football for 15 years and, losing aside, the one terrible part of the job was releasing young players who were deemed 'not quite good enough' to offer a professional contract to. It was always very difficult as you could often see the effect it had - we shattered their dream.
I now coach at a non-league football club and three years ago this issue resurfaced when we had to repair the confidence of released players who we wanted to sign for the team. We were looking to offer guidance on future pathways to reignite their love for football. The idea started with a chat with friends and colleagues about how we could do this. Luckily, two of our friends were professional footballers at Southampton FC and they asked to speak with the young released players and offer their support. The positive energy and connection during the meetings was clear and this turned into one of our most successful initiatives - we pair a released player with a professional player who then acts as a mentor. It was like football offering something back in the way of a helping hand and so The Football Family was born.
The project grew exponentially and we soon realised we had to formalise, promote and track the work. To date, the project has helped hundreds of young adults on the south coast through different connections and support programmes and continues to introduce innovative ways of supporting youngsters though a connected body of like-minded people. It's so rewarding to see the difference even the smallest things can do to raise morale, raise a smile, and give them a sense of belonging and worth.
What does it mean to you to win this award?
It's fantastic for the project to be recognised and hopefully this will help to raise awareness for players and parents searching for support. Also it's a lovely gesture and great reward for the Solent University students, my peers, and the many local community volunteers who have contributed and continue to help push the activities and support mechanisms at The Football Family. I'm very proud to receive the award on behalf of our team.