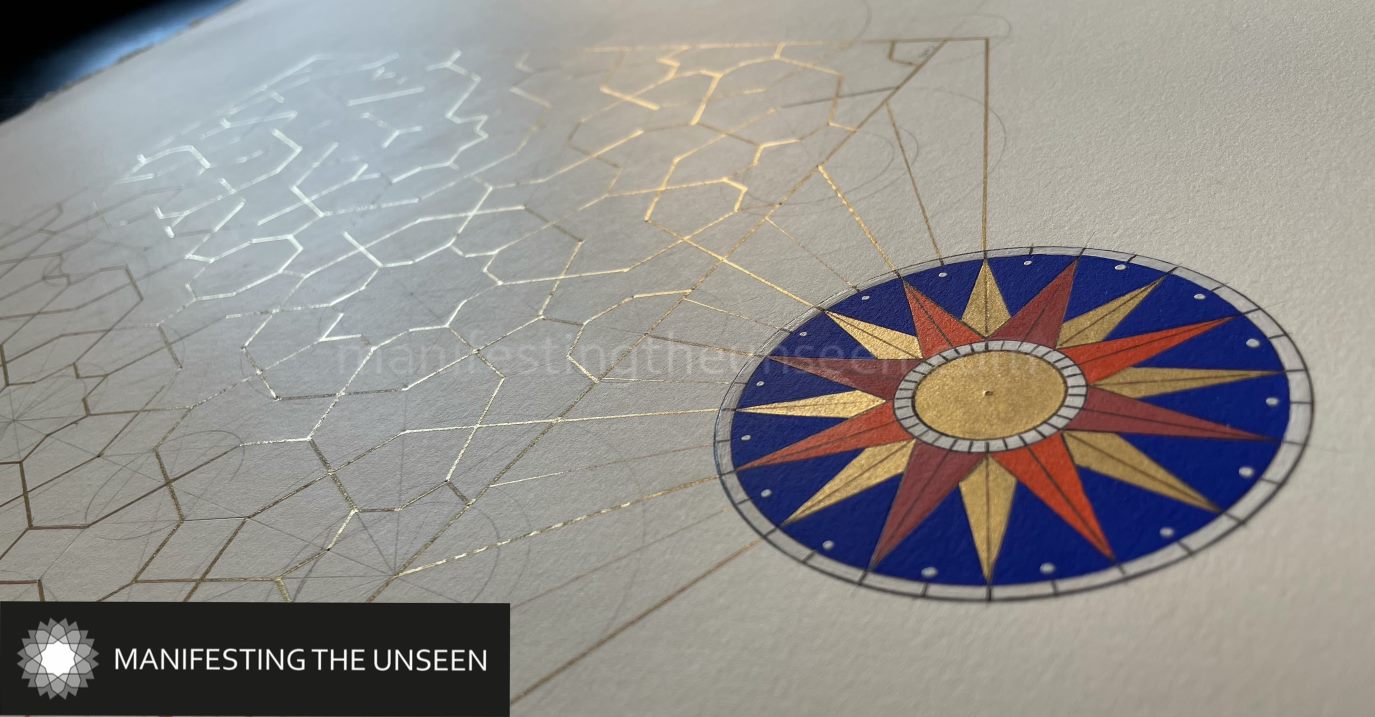 Free closing celebration event announced for the exhibition 'Manifesting The Unseen: Southampton 2021'
Solent Showcase Gallery is excited to announce a free closing celebration event for the exhibition 'Manifesting The Unseen: Southampton 2021' of Islamic Art by women artists on the 09 October at the Southampton City Art Gallery from 10am - 5pm.
7th October 2021
Art and design
Homepage - News - Featured
Manifesting the Unseen is a Muslim women-led arts and culture project that features a collective of Muslim women creatives, that seeks to remove barriers and reveal hidden truths by creating a discursive space to experience the unique artistic language of Islamic art and its modern cultural expression.
In collaboration with Solent Showcase Gallery and kindly hosted at Southampton City Art Gallery Manifesting the Unseen have brought a Southampton inspired version of their ground-breaking show from 2018, to the city.
The closing celebration on Saturday 09 October from 10am – 5pm is free and open to all, at Southampton City Art Gallery on Commercial Road above the library.
Meet the Muslim women artists who form part of the collective and learn about Islamic art through exhibition tours, artist demos and poetry recitals.
There will be Islamic Art demonstrations with Artists Mobeen Ahktar and Amber Khohkar will showcase their work and demonstrate a variety of techniques throughout the day.
You can also join artist Sara Choudhrey for an artist's guided tour of the Manifesting the Unseen exhibition to gain an insider's perspective on the artworks on display and an introduction to the three major disciplines in Islamic art (calligraphy, geometry and islimi) and learn about the techniques uses in the artists' work.
From 3pm there will an opportunity to see a live poetry recital by poets Nazneen Ahmed, Saraiya Bah, Rakaya Fetuga and Muneera Pilgrim who will be performing new work created especially for the Southampton exhibition.
Please visit Manifesting The Unseen's website www.manifestingtheunseen.com for times and a full programme.
Funded by Arts Council England
Below image credit: Jeea Mirza