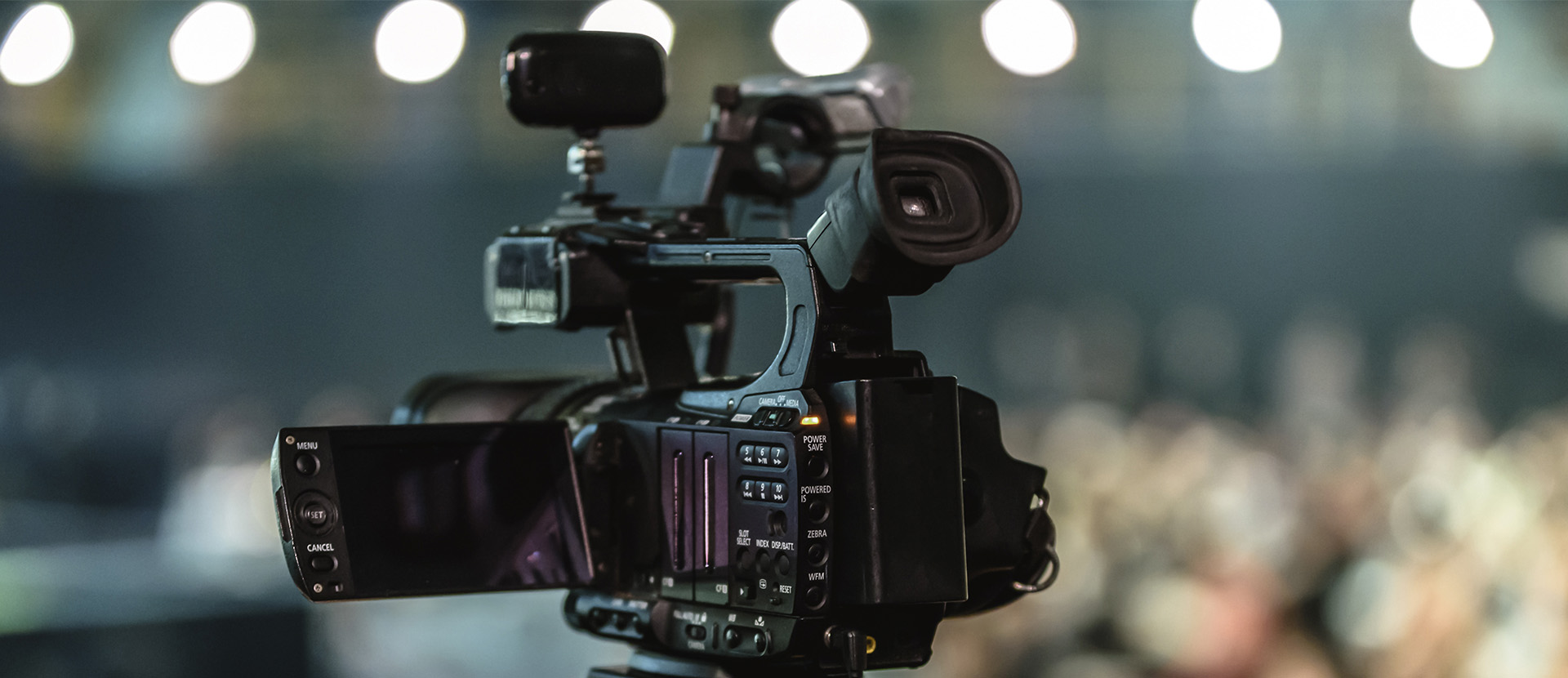 TV Production students celebrate NHS
Solent University TV Production students have been working on a project to celebrate the NHS and the impact it has made on Southampton.
15th July 2021
TV, film, media production and technology
Homepage - News - Featured
Titled NHS Southampton: On Film, Solent students have been collaborating with the Southampton City Archives and the organisation Keep Our NHS Public, to capture how the NHS has contributed to the wellbeing of Southampton in a series of short films.
Eight films were produced, focusing on local stories, including: a Wind Rush nurse, a midwife's tale, the story of a consultant who travelled from India to work for the NHS, and a revelatory story about the history of the Southampton Workhouses.
Senior Lecturer in TV Production at Solent University, Kate O'Driscoll said: "This is an excellent example of research-led, real-world learning. The students had access to the City archives to source material, as well using other national archive data bases like the Wellcome Trust. Each production team built a strong relationship with the contributor they were working with, as a result the films are intimate and personal accounts of how the NHS has benefitted so many."
TV Production student Melissa Lacey, 22, said: "We wanted to create a video celebrating the amazing work that staff within the blood donation centre do! It often ends up we as public being praised for donating blood, however little appreciation goes to the people behind the scenes who support people in their donation and make them feels comfortable enough to do it again. Being able to showcase this within the project was important. Although we want to celebrate the work the staff and nurses do we also wanted to show people how easy the whole process is, hopefully encouraging a few more people to go and donate blood."
This fascinating record of the NHS in Southampton and will become part of a new City Archives collection.
Please see full details of the films and student producers below:
The Windrush Nurse (Beverley Dowdell reads a poem of memories of arriving and working in the NHS) https://www.youtube.com/watch?v=CM20PUC_Uo8
Producer: Cameron Tait
------------------------------------------------------------------------------------
The Midwife's Tale (the moving story of dedicated career of midwife Maggie Mason)
Producer: Lauren Butler Files
------------------------------------------------------------------------------------
Behind the Scenes: Blood Donation (a clever film intercutting an old Pathe information film with a modern blood donation centre) https://youtu.be/q40TC9m41ak
Producers: James Howard/ Mel Lacy
----------------------------------------------------------------------------------
My NHS - (the very personal story of Jane Freeland and her relationship with the NHS)
Producer: Kate Wood
-----------------------------------------------------------------------------------
Life Before NHS St Mary's ( the story of the Southampton Workhouse on St Mary's street)
Producers: Emma Kane/Kiran Wallace
-----------------------------------------------------------------------------------
A Consultant's Tale (The story of Professor Bhaskar Somani, University Hospital, Southampton)
Producer: Ashely Collingwood