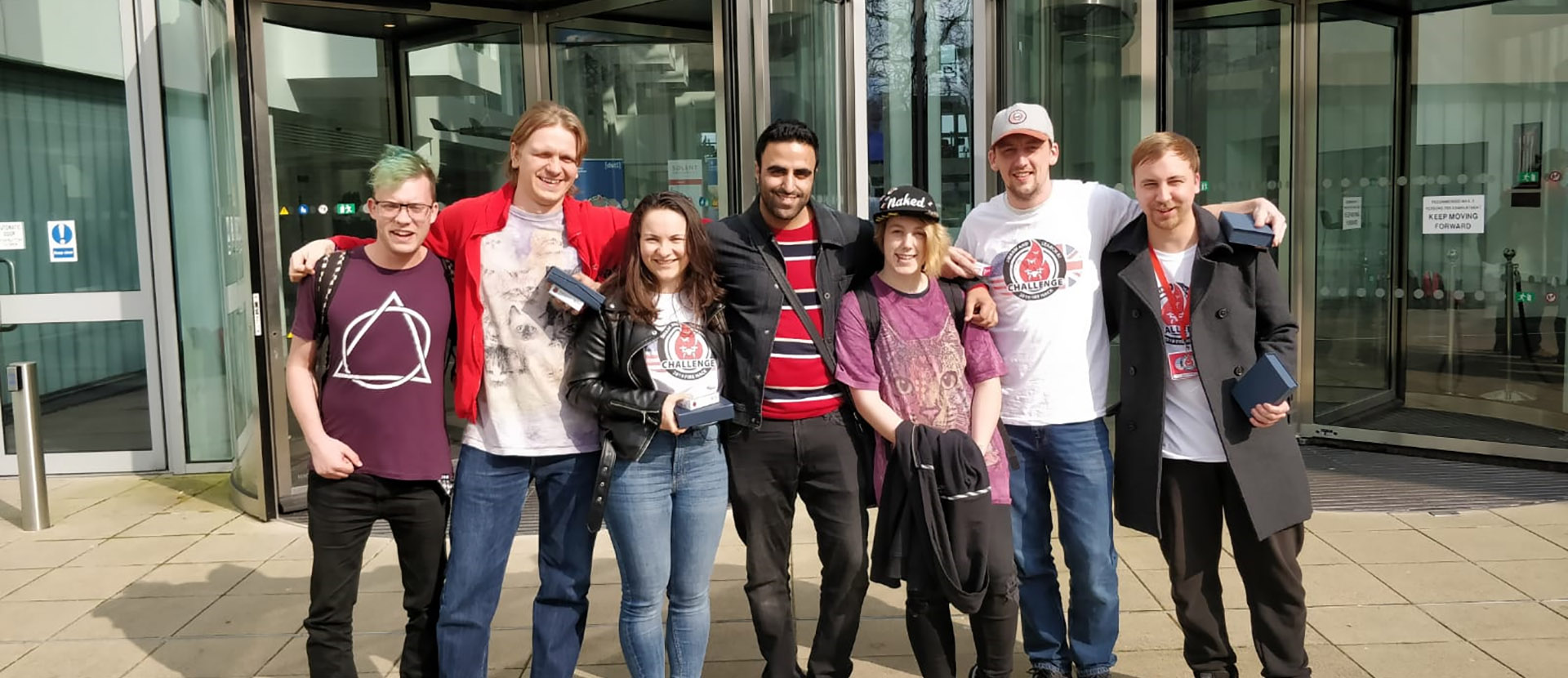 Solent team achieve innovation award at international hackathon
Solent University recently hosted, and participated in, The Swarm and Search AI: 2019 Fire Hack – an international hackathon with a 48 hour challenge to develop algorithms and artificial intelligence necessary to control drones that could aid efforts in tackling wildfires.
18th April 2019
Computing and games
Computer games
Computing
Digital design and web development
Supported by experts from industry, academia, the Ministry of Defence (MoD) and the Fire and Rescue Service, participants were tasked with tackling a series of increasingly challenging scenarios using a simulated environment developed by the US Air Force Research Laboratory (AFRL). The event attracted participants from around the UK and the US, including a team from Cisco.

Prins Butt, senior lecturer and acting course leader for computing, organised and led Solent University's Team Promise (made up of himself and six Solent students). The team were thrilled to receive the Innovation Award and came second in the hackathon overall. Prins described the event as "an important opportunity to showcase the immense skills and talent that can be found at Solent University". 
The Solent team were commended on developing an algorithm which the judges had not seen before, as well as for their creativity.  Skip Barden, second year BSc (Hons) Web Design and Development student, designed a prototype for a mobile application which received particular mention from the judges and contributed to the team's success in receiving the Innovation award. Summarising the experience, Skip told us: "I was really eager to take part in this, as I have a strong passion for 'tech for good'. My knowledge of coding drones was limited, so I focused on utilising my front-end development skills in designing a mobile app that could feed information into the main algorithm. I had a great weekend with some fun memories, and will definitely attend more hackathons in the near future".
Tobiasz Kaduk, MSc Computer Engineering student, was tasked with supporting the team in developing ideas for the algorithm as well as adding Polish language support to the software solution. Tobiasz commented: "I really did enjoy the atmosphere and wonderful people. We were working hard, but also had a lot of fun. I will never forget this outstanding event. It filled me with a lot of positive energy – a rock and roll experience!"
Each member of the team was presented with a glass trophy, an official winner's medal and sticker.  The success of the team at the event has also inspired them to sign up for their next hackathon, taking place in the coming month.
Feeling inspired? Take a look at our range of computing and games courses