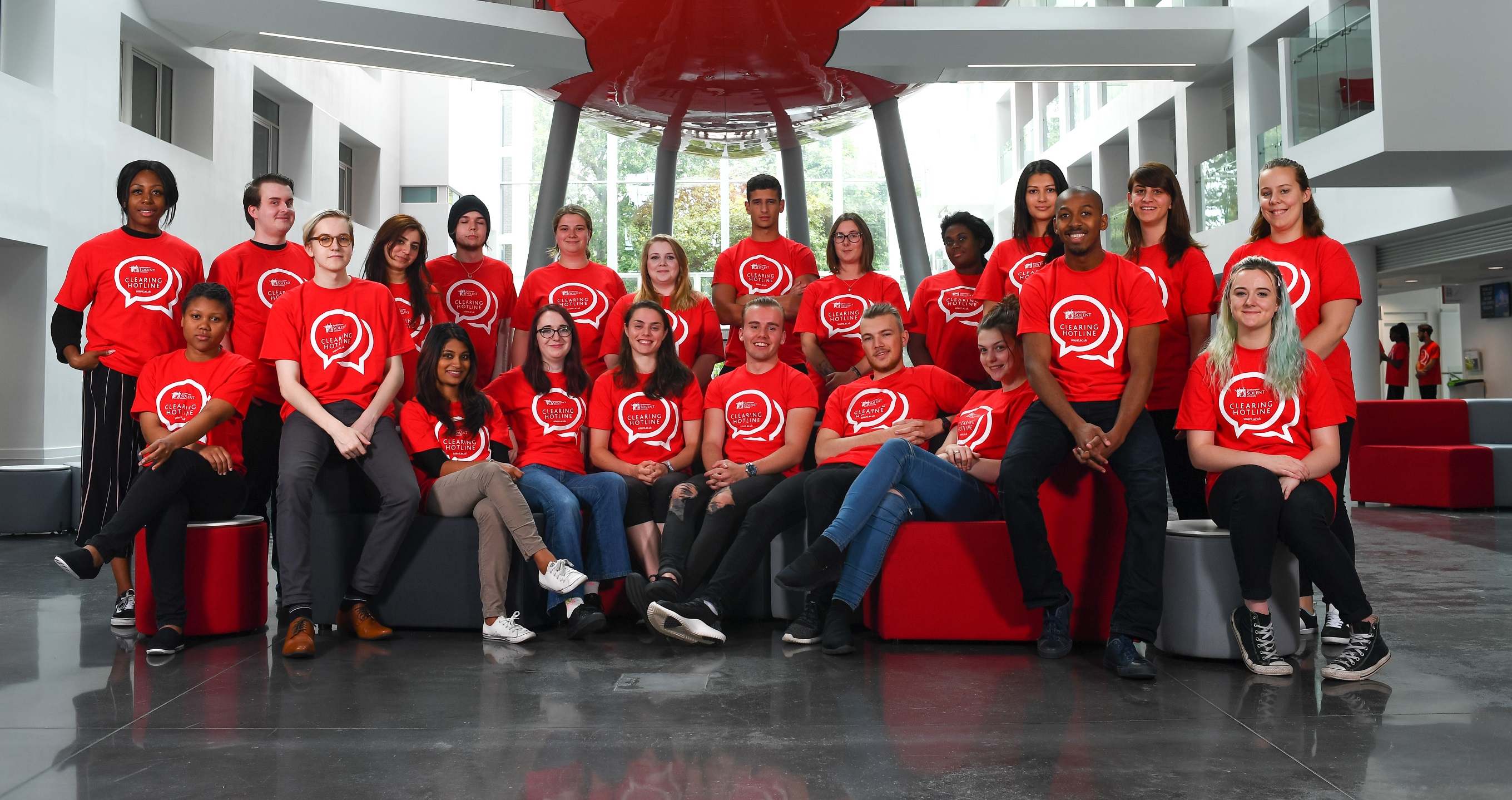 Solent to make clearing offers via Snapchat and Instagram
Solent gets social for Clearing
14th August 2017
For the first time during Clearing, we will be making offers to students through Instagram and Snapchat.
Following on from a successful trial on WhatsApp last year, we have added to the many ways students can talk about university options and receive offers for courses.
Those receiving their results on Thursday (17 August) can now call, email, live chat, and send messages on Facebook, Twitter, WhatsApp, Instagram* and Snapchat*. Trained student and staff advisors will be on hand to offer advice and guidance.
"We know that young people wanting to come to university are digitally savvy – and we need to be as well," says Solent Recruitment Events and Prospects Manager, Rebecca Hollington.
"We'll be encouraging our advisors to stay true to the nature of the platforms. They will have the ability to use filters and emojis in their messages to students, and can also send selfies congratulating them if they're accepted through Clearing.
"We're hoping the students will get creative with the photos they send through as well - as long as we can see the grades!"
Results day can be an anxious time for some, as Rebecca explains: "For young people, picking up the phone to discuss their future on results day can be quite daunting, which is why we look to grow and adapt how students can contact us.
"Young people use social media every day, and by expanding our WhatsApp offering and adding Snapchat and Instagram, we hope that we can take some of the anxiety away from results day.
"Whether you've exceeded in your grades, not quite met them, or realise that you've changed your mind and university is for you, get in touch with us.
"Our trained advisors will be able to offer you advice and guidance to make sure you are on the right course at the right university. Just remember that there is no need to panic or make a snap decision!"
Prospective students will be given the opportunity to taste life at Solent with a Clearing open day on Saturday 19 August. Visitors will be able to look around the campus, plan accommodation, check out the facilities, and take a look at the city. Places can be booked on our website.
The Clearing hotline is open from 7.30am to 7.30pm Thursday 17 August; 7.30am to 6.30pm on Friday 18 August; 9am to 5pm on Saturday 19 August; 10am to 4pm on Sunday 20 August; then 9am to 5pm, Monday to Friday throughout the summer. It is also open 9am-5pm on bank holiday Monday (28 August).
You can call us on 023 8001 1722; email us at ask@solent.ac.uk, live chat to us at www.solent.ac.uk/clearing, contact us on Facebook, Twitter, or on WhatsApp: 077 1240 2951.
*Snapchat and Instagram offers will be available on Thursday 17 and Friday 18 August.