Students shortlisted for The Graduate Fashion Week Awards
Five Solent University, Southampton students, who study fashion courses have been shortlisted by The Graduate Fashion Foundation (GFF) for Graduate Fashion Week (GFW) Awards - the world's largest showcase of BA Fashion talent. 
20th June 2022
The shortlisted final-year students are: 
New Fashion Media Award - Charlotte Young - BA (Hons)Fashion Styling and Creative Direction
Fashion Styling & Creative Direction Award - Chiara Nightinghill – BA (Hons) Make-up and Hair Design 
Terry Mansfield Fashion Publication Award - Sophie Corderoy - BA (Hons) Fashion Media and Cyra Watts – BA (Hons) Fashion Graphics
Fashion Photography Award - Skye Reed - BA (Hons) Fashion Photography 
Children's Fashion Design Award - Petra Kudelova – BA (Hons) Fashion Design 
Course Leader for BA (Hons) Fashion and Beauty Media, Rachel Lamb says: "We are delighted so many of our students, graduating this year, have been shortlisted across the categories for the GFW Awards. It is testament to the students' tenacity, creativity and hard work that they have managed to produce such innovative and exciting work after their degrees were so heavily impacted by lockdowns and the Coronavirus pandemic. We are so proud of their achievements and wish them every success in the next round of judging." 
Nominees for the Terry Mansfield Fashion Publication award, Sophie Corderoy, 20, who attended Little Heath Sixth Form, Reading and Cyra Watt, 21, who attended Farnborough Sixth Form, Surrey comment: "We're so excited to be shortlisted for the Terry Mansfield Fashion Publication award. This was a real passion project and it is amazing to have our work recognised and appreciated. We are so grateful for the opportunity and cannot wait to see what comes of it."  
 Speaking about their short-listed project - Freakie Magazine, a cover table magazine which covers topics such as sexual health, real-life stories, and feminist topics - Sophie says: "The project was inspired by gender issues in the industry. Female sexuality is often represented in a shameful way and our magazine goes against that – it empowers women and breaks the stigma."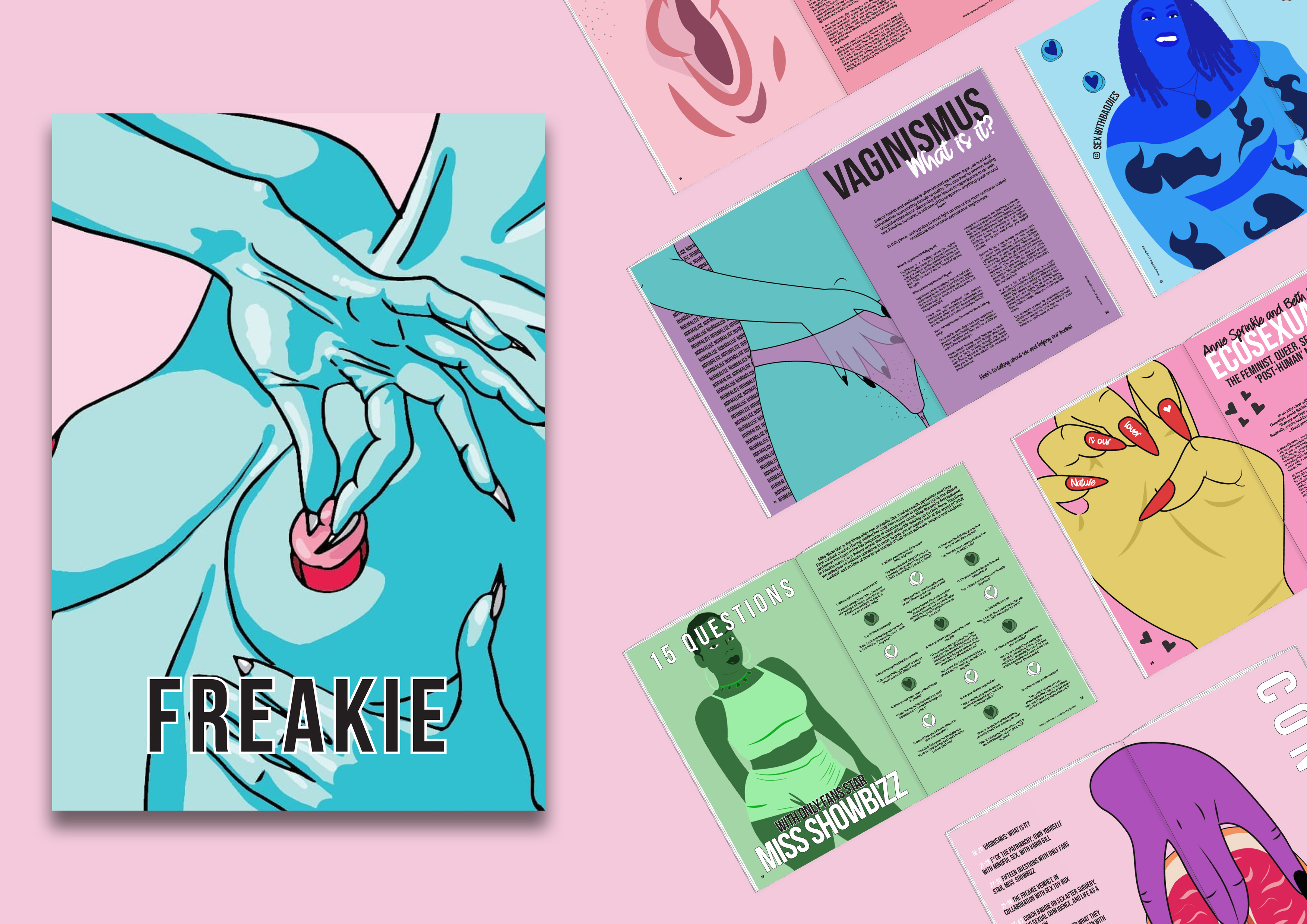 Graduate Fashion Week returns to Coal Drops Yard, King's Cross, London from June 20 - 24. The following events will take place during the fashion week: 15 catwalk shows, 40 fashion films, ten industry live discussions, daily award shows and the GFW exhibition.