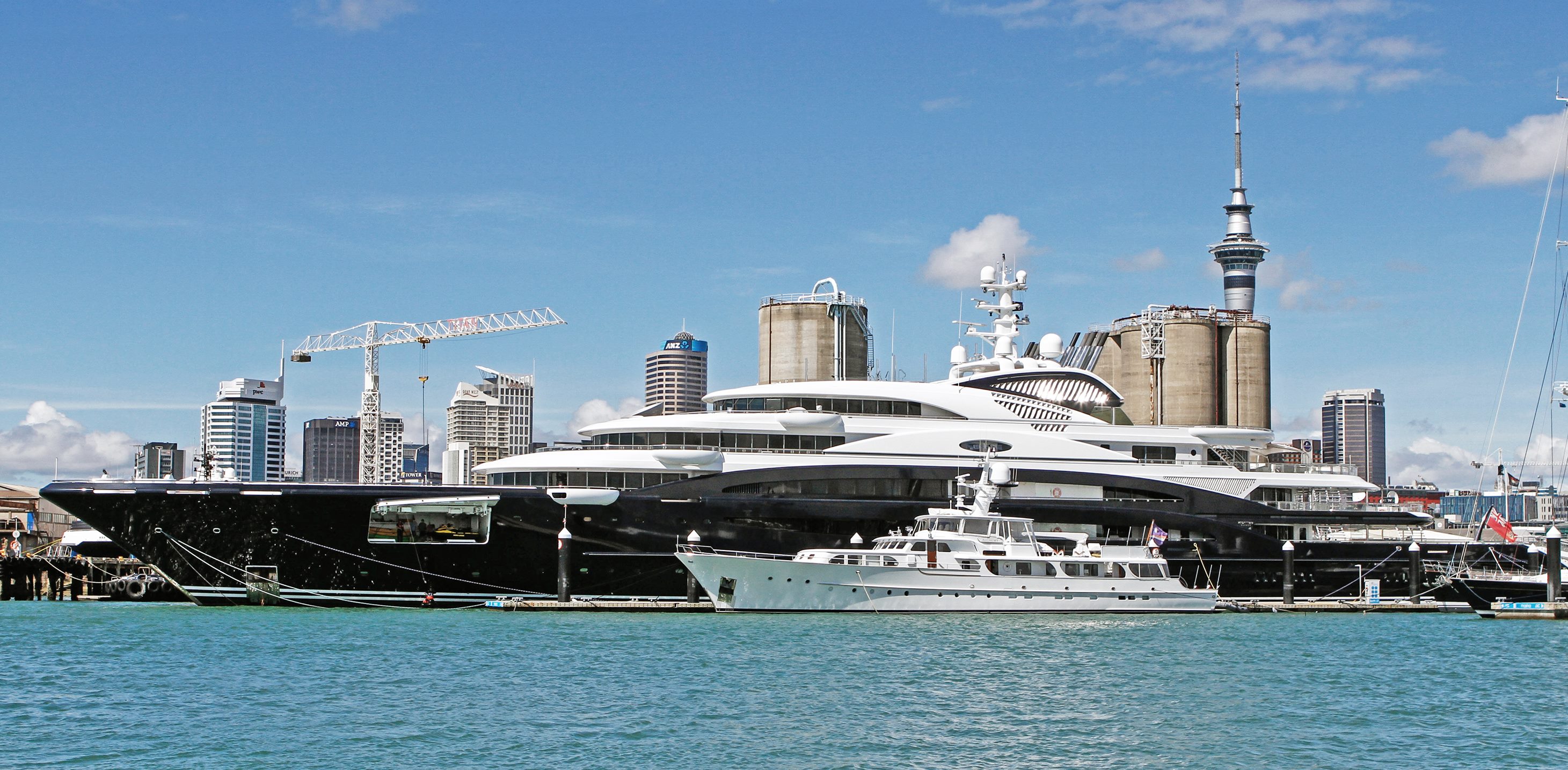 The superyacht revolution
When the 40m yacht Alchemy was launched in 1970, she was considered exceptionally large. In 2016, Alchemy is barely average – with more than five thousand superyachts currently in service and close to 500 more expected to complete construction by 2020, the superyacht industry is exploding.
21st February 2017
Maritime
Yacht design
Maritime business
Annual review
Maritime website
In 2010, in the middle of the credit crunch, the superyacht industry contributed €24 billion to the world economy – and since then the fleet has continued to expand.
With more and more vessels, and with a steady increase in the size of vessels, comes increased demand for quality yacht crew.
It's estimated that 20,000-30,000 new superyacht crew will be needed in the next five years, adding to c.45,000 crew and c.130,000 personnel in land-based jobs, from construction to specialist business support services.
Through its world-renowned Warsash Maritime Academy, Southampton Solent University has led the way in specialist maritime training for over seventy years. And as the explosion of demand for dedicated superyacht crew led Solent to create Warsash Superyacht Academy in 2012, the ever-increasing size of modern yachts has led to the creation of a new unlimited superyacht cadetship – once again leading the way in meeting the industry's needs.
80% of all yachts currently operate on UK Maritime and Coastguard Agency (MCA) certification, but that certification is only valid on vessels up to 3000 gross tonnes. And with more and more superyachts reaching lengths of 85/90m and more, they're starting to require an unrestricted certification.
That's where Warsash Superyacht Academy's unlimited cadetship comes in. Taking the additional challenges and responsibility involved in overseeing such large vessels into consideration, the academy's unlimited superyacht cadetship is designed to train up the next generation of superyacht officers in line with the rigorous standards of merchant navy education and training.
A 140m superyacht might have 60 crew on board and capacity for up to 36 passengers – making them more like small private ferries than what you might traditionally think of as a yacht.
60% of superyacht captains and 70% of superyacht engineers have trained with us at some stage during their career.
Sponsored by maritime safety and education charity Trinity House, our superyacht cadetship is the first to offer the UK MCA Officer of the Watch (Unlimited) Certificate of Competency, allowing holders to serve as officer of the watch on even the largest superyacht.
Following the rigorous structure of the merchant navy three-year deck officer programme, the programme combines academic studies at Warsash, sea-going experience on superyachts, sail training and commercial vessels, blended with an essential range of superyacht-specific tuition.
No other academic institution has such a unique and important role in the superyacht industry.
That quickness to recognise the industry's needs and deliver precisely the specialist training it needs is just one of the reasons Solent University's Warsash Maritime Academy has remained at the forefront of maritime training for so long.
As well training up more seafarers than with any other institution globally, Southampton Solent University works closely with businesses across the superyacht sector to offer a unique and wide-ranging selection of services from management to construction.
And graduates from our globally renowned yacht design courses have produced some of the most distinctive yachts in recent years, from Tony Dixon's 97m MY Vava II to German Frers' 143-foot SY Blue Papillon.
"The yacht engineering courses here are highly regarded world-wide because Solent is good at producing enthusiastic, knowledgeable and skilled graduates that meet the needs of industry."
Trevor Blakeley, CEO of the Royal Institute of Naval Architects
From design to deck crew, it's all part of Southampton Solent's drive to deliver graduates who are perfectly equipped to meet the needs of their industry. As global industries like the superyacht sector change, and grow more competitive, it's down to education institutions like Southampton Solent to stay nimble and recognise what employers and industries are looking for – even before they know themselves.