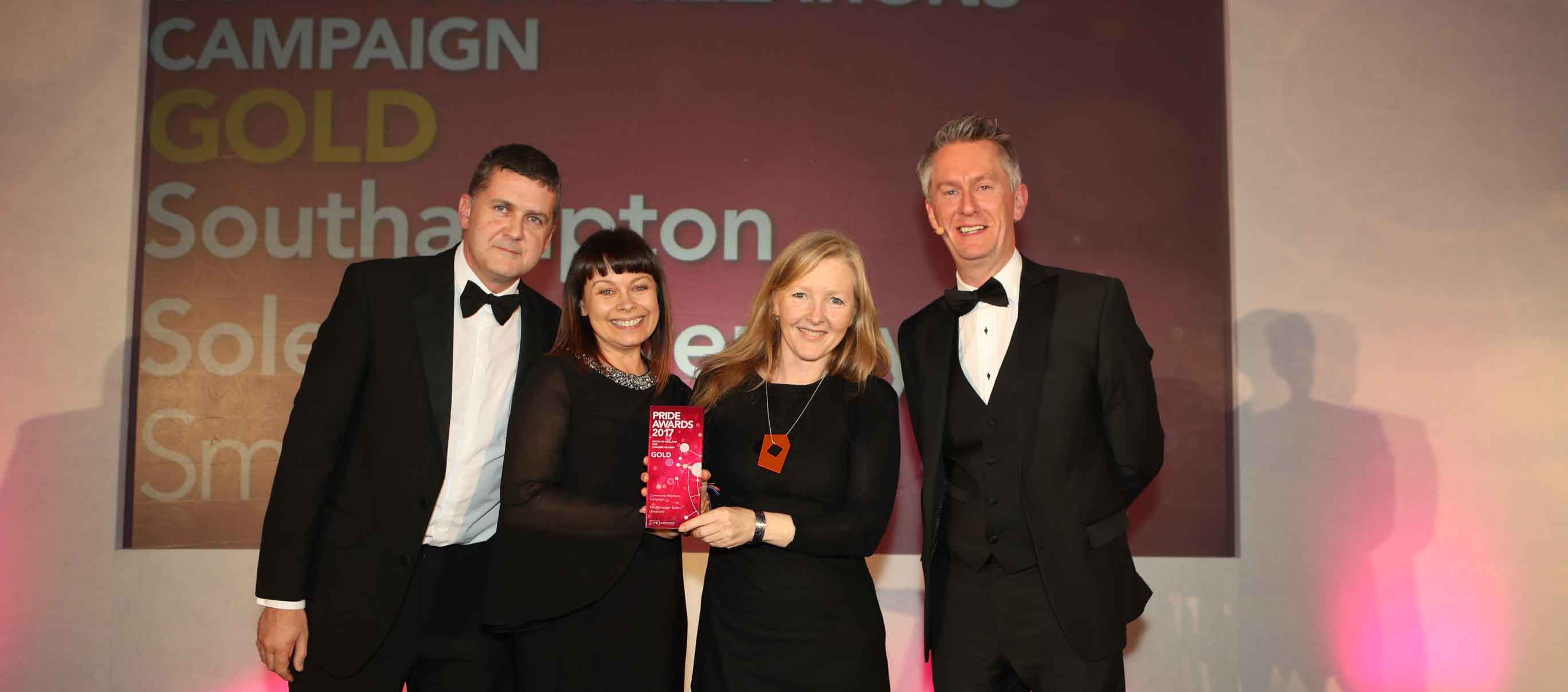 University gallery art project wins community award
Small Faces is a community award-winning project
18th November 2017
Solent Showcase Gallery's Small Faces exhibition has won the Chartered Institute of Public Relations (CIPR) regional PRide Community Relations award.
The gallery, which is part of Southampton Solent University, was transformed with over 7,000 postcard sized self-portraits drawn by people of all ages – from 2 to 92 – and all walks of life – for this community-led exhibition with-a-difference. Every single submission was displayed transforming the gallery into a sea of faces.
"Winning an award for Small Faces means so much," says Kate Maple, Gallery Curator. "We were overwhelmed by the response to this project, it really was created by everyone, for everyone, and we share this award with every single person who took part."
Unlike traditional open exhibitions, there was no judging panel, and instead every submission was shown. Local schools and colleges got behind the campaign, as did 64 community groups, and students and staff at the University.
"As well as offering artists the chance to exhibit in a professional gallery, the exhibition removed barriers, allowing more people to take part in a creative activity. For many visitors, this was the first time they'd come to a gallery," adds Kate.
The exhibition was packed with personal stories: a teenage girl with a terminal illness had the opportunity to debut her artwork in a public space; a 90-year-old created artwork for the first time in 40 years; and a group of refugees remembered those they'd left behind.
Over 3,000 people visited the exhibition, which you can take a virtual tour of on the University's website.
The CIPR PRide Awards recognise outstanding work and demonstrate the value of PR to the wider business world.
The University received silver in two other categories – Best Publication and Outstanding In-House PR Team.