Warsash cadet wins prestigious award
Newly qualified Warsash Maritime School (WMS) cadet, Daisy Jarvis, has been announced as the Maritime & Coastguard Agency's 'Officer Trainee of the Year 2022'
7th February 2023
Maritime
Maritime website
Homepage - News - Featured
The award is open to newly qualified Merchant Navy Officers and aims to encourage and recognise quality within the maritime industry. This is the second year running that a WMS cadet has received this prestigious national award.
Daisy was nominated for this year's award in recognition of her diligence, professionalism, and resilience in college and at sea.
The judges noted Daisy's extemporary attitude, demonstrating exceptional leadership qualities by helping African students adjust to the UK education system, stepping in when needed, and developing her own problem-solving skills.
Damien Oliver, interim MCA chief executive, said, "Daisy's perseverance and welcoming attitude to tackling challenges was behind this expert panel of industry judges choosing her as the 2022 winner. I am honoured to have met her and had the chance to present such a prestigious award to such a deserving winner.
"It demonstrates the level of cadets we have coming through our academies and the abundance of talent we have training for the future."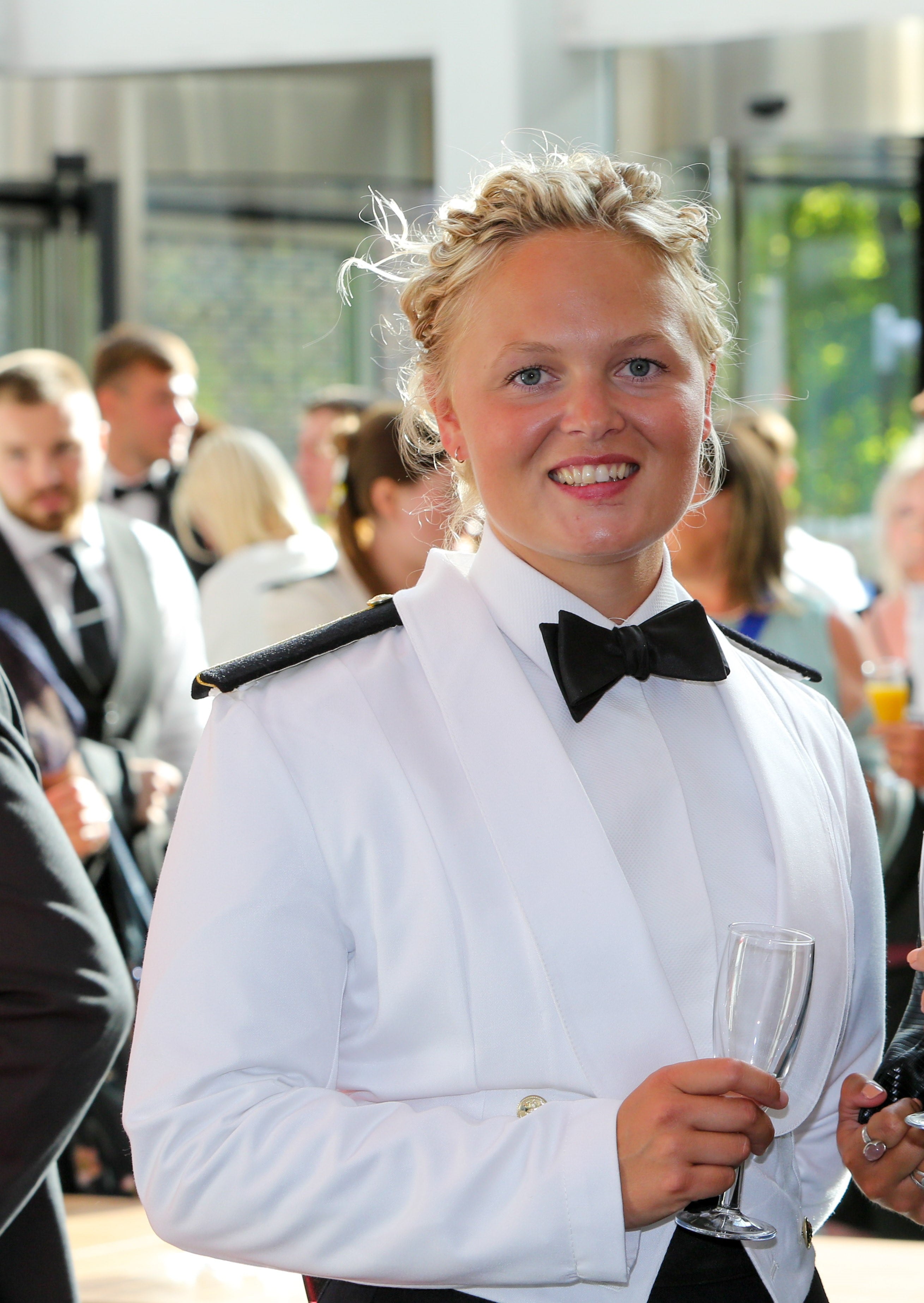 During her last sea trip as a cadet, Daisy was described as working at the standard of a qualified officer, both in port and at sea, meeting every challenge and working hard to complete them to the best of her ability.
Speaking of the award, Daisy, who lives in St Ives when ashore, said, "I feel honored to have received such a prestigious award. I knew I had been nominated but I never thought I would actually win. Cadetships are not easy, but I always work hard and complete any task to the best of my ability; I'm grateful that my efforts didn't go unnoticed. I couldn't have succeeded without the continuous support from my friends, family, fellow students and lecturers. I would like to say a huge thank you to anyone who helped me along the way, either at sea or college."
Daisy has been a volunteer crew member with the RNLI for over a decade and previously worked as a commercial skipper, so applying for a cadetship and joining the RFA felt like natural progression for her, "A nine-to-five job has never appealed to me and although being in the merchant navy involves long periods away from home, there are also many benefits such as continuous career progression and opportunities to travel.
"The highlight for me so far was my last appointment as a cadet onboard RFA WAVE KNIGHT. The vessel was deployed to the Caribbean, delivering Humanitarian Aid and Disaster Relief alongside conducting Counter Illicit Trafficking Operations with the US Coastguard."

Since completing her cadetship, Daisy has accepted a contract with Royal Fleet Auxiliary, and is already posted on their first RFA vessel as 3/O (X) OOW with several secondary roles and responsibilities. She continues to volunteer as lifeboat crew for her local RNLI station while on leave.
Daisy hopes to one day become a Captain, but for now she is focussing on acquiring enough sea time to gain her Chief Mates Unlimited and qualify as a Navigator for the Royal Fleet Auxiliary.
This latest award comes soon after WMS Director, Lars Lippuner, awarded Daisy the John Milner Prize for Navigation. Sponsored by The Royal Institute of Navigation, this is awarded annually to the WMS deck foundation degree cadet who has demonstrated the best overall performance in navigation during their Merchant Navy Cadetship.
Congratulating Daisy on the award, Giuseppe Saieva, WMS Head of Cadet Education, said:
"We are thrilled to see Daisy's outstanding work recognised in this way. This award is a well-deserved accolade, and we are very proud of everything she has achieved. We have no doubt she will have a successful career in the maritime industry and wish her all the very best for the future."
The award was presented to the winner at the UK Chamber of Shipping's annual dinner 2023 awards on Monday 6 February, at the JW Marriott Hotel, London.