Warsash Maritime School Cadet Wins Prestigious 'MCA Officer Trainee of the Year' Award
Warsash Maritime School newly qualified cadet, Gabriel Verne, has been announced as the Maritime & Coastguard Agency's 'Officer Trainee of the Year 2021' Award.
16th February 2022
The award was presented to the winner at the UK Chamber of Shipping's Annual Dinner 2022 awards on Monday 7 February, at the JW Marriott Hotel, London.
The award is open to newly qualified Merchant Navy Officers and aims to encourage and recognise quality within the maritime industry.
Gabriel was nominated for this year's award by the School's staff, who have commended him for his hard work to achieve his goals. Having overcome many challenges, he has undertaken bar and security work to earn enough to support his training, while achieving high grades in class.
The award comes soon after the Director of the School, Lars Lippuner, named Gabriel '2021 Engineer Cadet of the Year', for performing to the highest standard throughout his cadetship.
His nomination also highlighted his support to the School and University on many 'careers at sea' open days, being an excellent ambassador for the Merchant Navy and Warsash cadetship programme.
Since completing his Cadetship, Gabriel has been vigorously pursuing roles within the superyacht industry, securing a position as a 3rd Engineer on the 80m M/Y Chopi Chopi.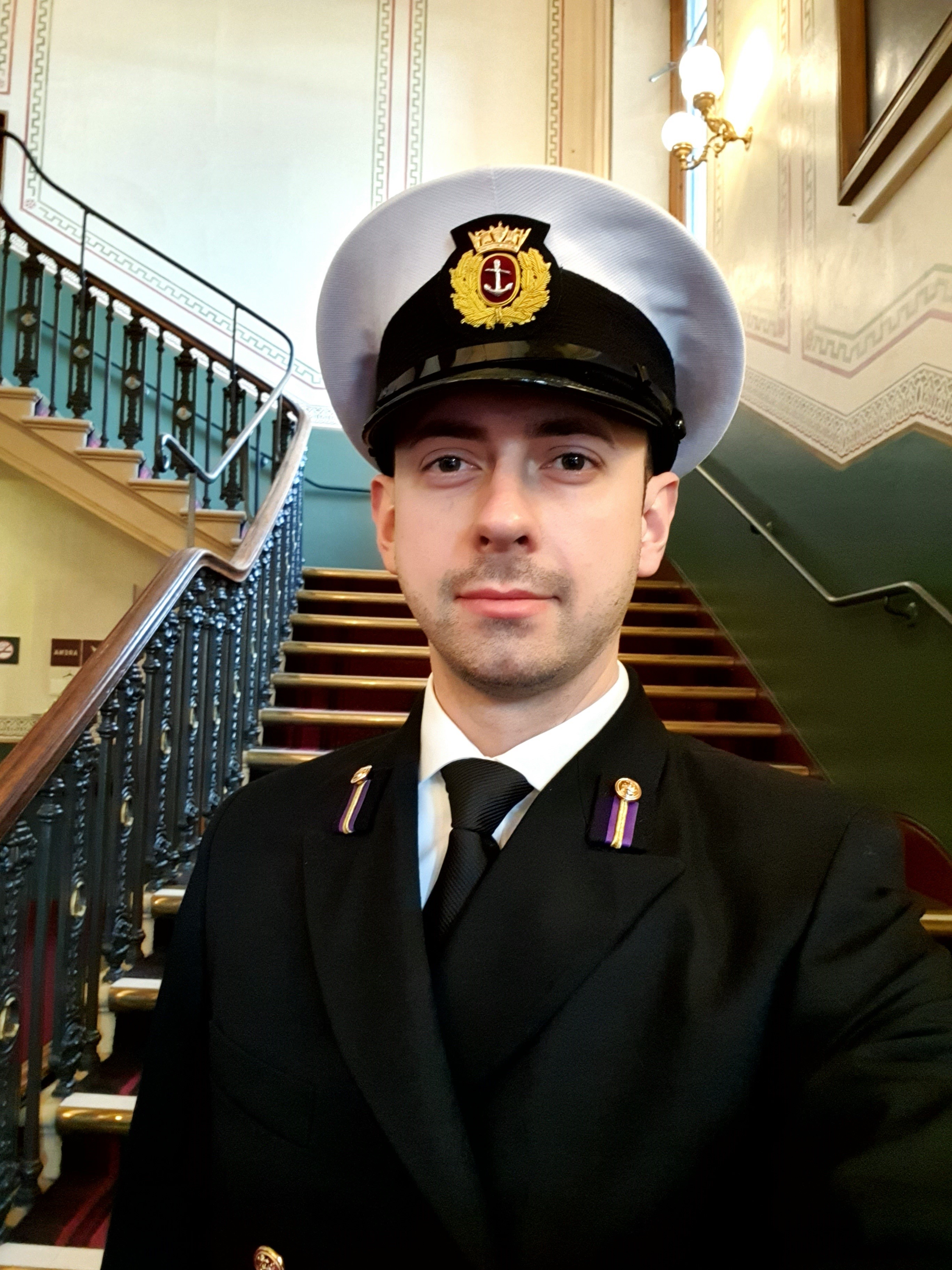 On receiving his award, Gabriel, who is originally from Poland, says: "I feel genuine delight and gratification and it is undoubtedly thanks to the efforts of the lecturers, close friends and fellow cadets that have enabled me to get to where I am now."
"I wanted to be able to learn a trade that would enable me to earn a living while travelling the world and that's exactly what the Merchant Navy offered. I'm now fully qualified to embark on an amazing adventure that this career brings and hungry for more experience."
Lars Lippuner, Director of Solent University's Warsash Maritime School says: "I am thrilled that Gabriel's outstanding work has been recognised in this way. The accolade is well-deserved, and we are very proud of Gabriel and everything he has overcome to achieve.
"Despite all the challenges he has faced over the last three years, he has always remained a very focused and pleasant individual to teach. We are sure that he will thrive in the maritime industry and wish him all the very best for a successful career ahead."