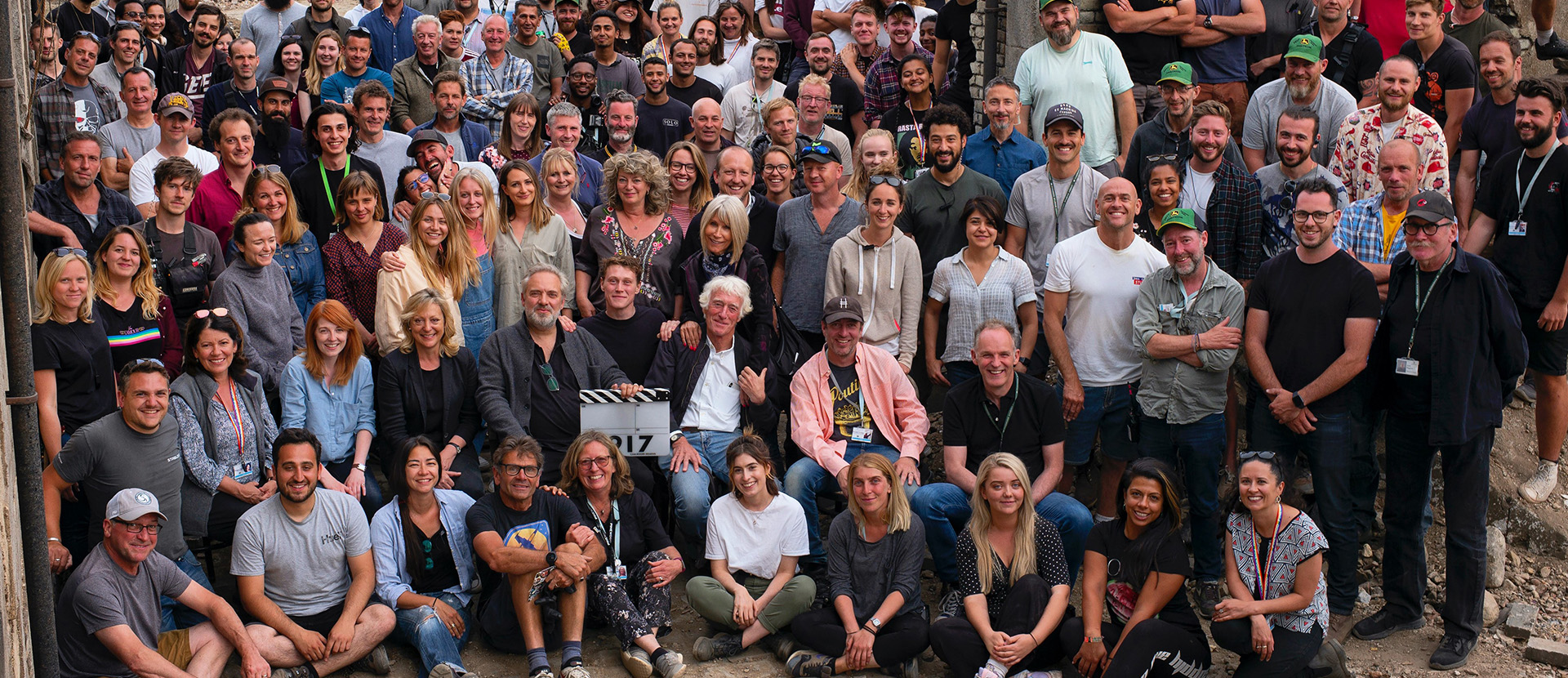 Alumni celebrate '1917' Oscars success
Solent alumni are celebrating after seeing the film they worked on win big at this years Oscars and BAFTAs.
10th February 2020
TV, film, media production and technology
Oliver Taylor (BA (Hons) Television and Video Production, 2014) and Abbie Sheridan (BA (Hons) Television Studio Production, 2013) both worked on the incredible '1917' working in roles in VFX and as a 3rd Assistant Director, we caught up with them to find out more about their roles and how it feels to see the film winning so many awards.
Tell us a bit about your roles on 1917
Oli: I was the Visual Effects coordinator, this mainly entailed supporting the onset data capture team and working with other departments to ensure we scan all the necessary cast, props, sets and vehicles for later use in post. I also took Director (Sam Mendes) notes at our weekly VFX reviews and communicated these back to the vendors for artists to address.
Abbie: I was the 3rd Assistant Director – we're the go-to people on set and look after the 1st and 2nd assistant directors – we make sure everyone has everything they need including scripts for the day, and communicate between all of the teams to answer any questions. Working in film means long hours, and we worked 13 hour days for around 10-12 weeks.
What did you enjoy most about working on the film?
Oli: The use of practical effects and real sets. The film makers went to great lengths to ensure each scene felt completely real, it was great to get to walk through the trenches and around the ruined French city of Ecoust.
Abbie: It was really different working on a film with such long takes which is something I've not done before so it took time to get used to. The main actors George and Dean were brilliant, and so talented. It was also great working for Sam on this production, I worked with him before on Spectre and he's amazing at what he does.

What were the biggest challenges?
Oli: This project offered many unique challenges due to the films one shot nature. We had to think extremely carefully about filming mythology to ensure that we could stitch the film together into one seamless shot. The hardest of these was one during the No Mans Land sequence, which require CG replacements of the two lead characters in order to make it work.
Abbie: The one shot nature of the film meant that we didn't know until the end of the day what we'd be working on the next day as we weren't sure if the shot would have been 'got' that day. We had actors/extras/agents on standby and often had to let them know quite late in the day what would be happening the next day so that sometimes proved challenging.
How does it feel to have a film you've worked win so many awards? 
Oli: It's fantastic, the Director was one of the best I've worked with and I'm glad his film is getting the recognition it deserves.

Abbie: It feels really rewarding, I'm so proud to of worked on this and see it doing so well and getting the recognition it deserves. When the film was being shot we really felt it was going to be something special, and now all my friends and family have seen it they can see why – I feel so proud when I hear people talking about it as it's something I was involved in.
How do you feel your studies at Solent helped prepare you for this role?
Abbie: Solent gave me a really good base knowledge to help me get started in this career, as my degree was studio based I had lots of opportunities to work on productions so I learnt lots of the terminology and information on equipment which has been so helpful throughout my career. I also work in a team now, and University really helped me to develop my team working skills.
Lots of people say you need to know someone to make it into the film industry, but I'm proof that you don't have to – I got into it through a Facebook group looking for runners so you can do it, you just need to work hard and you'll make it.
Oli: I believe that without Solent I never would have found the focus to be where I am today. The lecturers there really helped me to grow as a person and discover my potential.