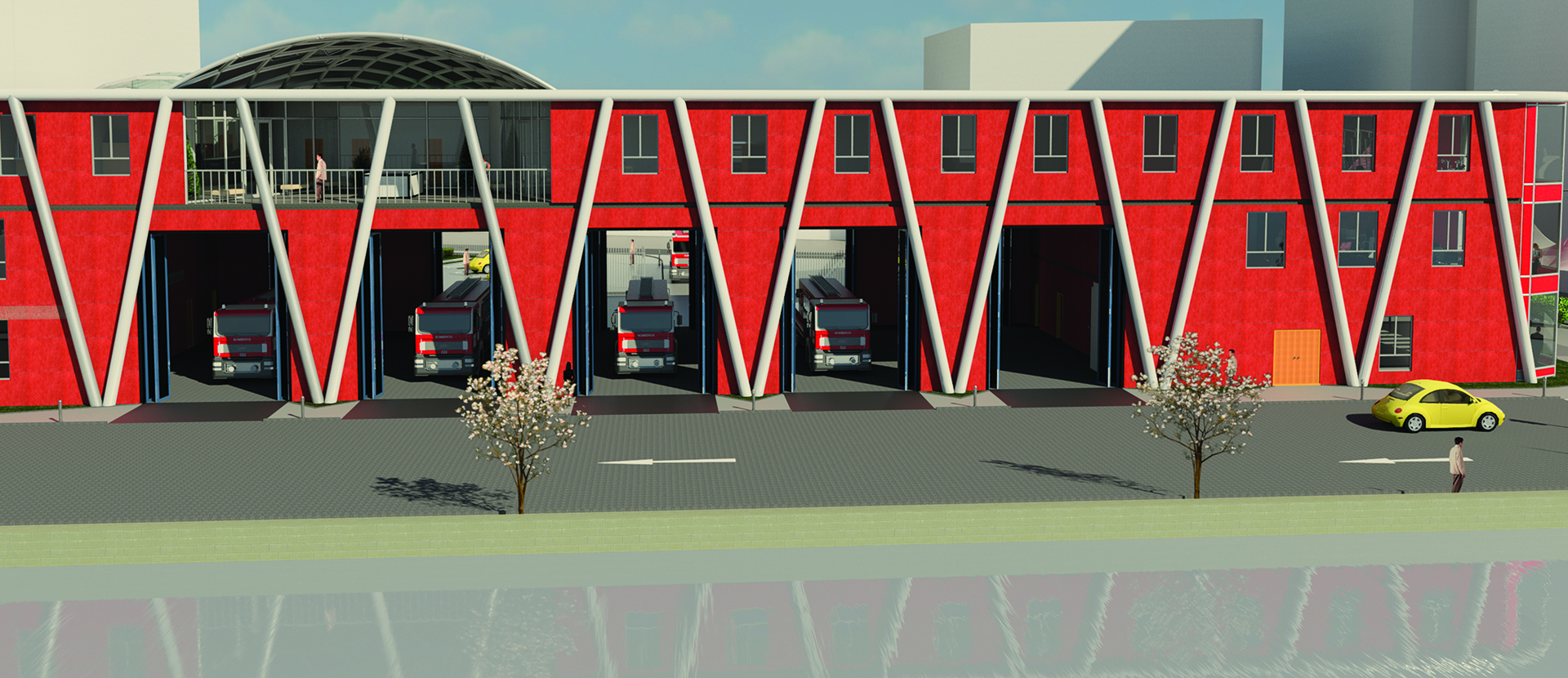 Architectural designs focusing on firefighter wellbeing
18th June 2018
Architecture and construction
Architecture and design
With increasing numbers of fire stations closing across London, BA (Hons) Architectural Technology student Olsjan Gjata decided to base his final project on a new station that would cope with London's increasing population, while also focusing on the wellbeing of the firefighters – an area often overlooked.  
We spoke to Olsjan, 26, from London, who told us more:   
Tell us about your final project.
My project is based in central London, which is the design of a new fire station to cope with London's large population and outdated facilities - the structural shell is based on the wellbeing of the firefighters.  
The station is in three parts: the main fire station, consisting of a four-bay fire station, training facilities, private dorms, outdoor spaces, garden area, admin offices and study area; a community centre where locals can learn about fire safety and training; and a museum to tell historical tales of firefighting. 
The challenge of this project was combining all three areas and making them functional for all three departments. The landscaping resembles the façade, which is easily identified by the shapes on the ground. 
What was the inspiration behind your project? 
After doing some research on fire services after the devastation of Grenfell Tower, I found out that increasing numbers of stations across London were being closed to save money, and their outdated facilities when I visited my local fire station in Lambeth weren't good enough to cope with London's population and wellbeing of the firefighters. The inspiration of the design came from the fire truck ladders for the façade, which resemble a solid structure and robustness. 
What have you enjoyed most about your time at Solent?  
I have enjoyed learning new skills and techniques throughout the course, and also working with students from across the world and learning from different cultures.