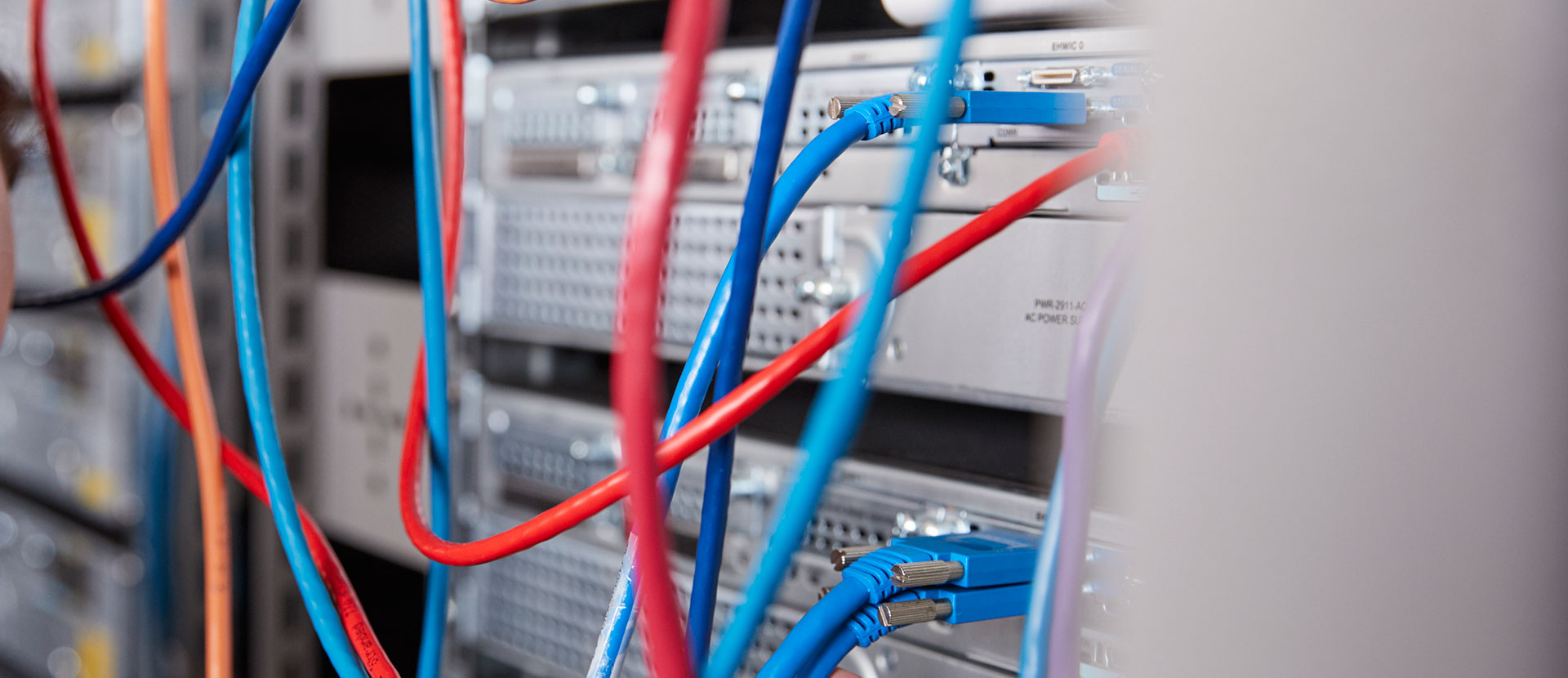 Computer networking students impress on their placements
Dean Sanders and Thomas Newman share their experiences of their placement years in industry and tell us how their degrees helped them in the job.
14th February 2018
Final year computer networking students Dean Sanders and Thomas Newman recently returned from their placement years having made a big impact!
Dean completed his placement with global IT and networking firm Cisco, where he impressed the team so much he has been offered a permanent graduate role starting in August 2018. Thomas worked with IBM and has also been offered a fantastic role as a graduate cyber security specialist when he finishes his studies.
We caught up with them them to find out more about their placements, and how their studies at Solent helped them prepare for these opportunities.
Dean Sanders
BSc (Hons) Computer Systems and Networks
How did you secure the opportunity at Cisco?
I knew that Cisco was a company of choice for me. They don't advertise anywhere, so I looked at the available roles on their website. Lots of big companies do this so it's a good tip for anybody trying to find a placement. 
Describe a typical day in your role?
Day-to-day I was part of the network operations team maintaining and fixing any problems with the company's internal network infrastructure. As you can imagine for a company the size of Cisco, the network is huge! My day-to-day also included work on special projects, which meant researching and utilising the latest hardware and technologies Cisco had to offer.
What was the biggest thing you learnt during your placement?
That you simply will never stop learning. I worked with people who had 20+ years' experience, and they agreed that you never stop learning. It's easy to see how quickly the technology industry grows and changes, and you have to adapt quickly to those changes. For example, software is changing the way we manage and configure computer networks, and introducing automation using programming languages like Python.
How have your studies at Solent helped prepare you for this opportunity?
The vocational nature of the course provided me with lots of hands-on experience using various networking technologies. Many of these were used in my job, such as routing and switching. It also taught me many general employability skills, like project management. In fact, the CV I used to apply for the position was the CV we had made in class during year two.
Thomas Newman
BSc (Hons) Network Security Management
How did you secure the work experience opportunity?
I had to complete four stages, only by passing one stage could you proceed to the next.  The first stage was to submit a CV within an IBM approved format; the second was online testing - focused on mathematics, problem solving and time management. The third was attending an assessment centre. While there I had to work with other candidates to solve problems, complete confirmatory testing, present on an IBM product to multiple interviewers, and finally complete an initial interview. The fourth stage involved being interviewed by my future line manager to see if I was suitable for a particular role. I was given the opportunity to view the facilities and ask current placement students about the role. 
Describe a typical day in your role
I assisted cloud architects with the design of cloud environments for customers. This meant analysing a customer's requirements to determine what infrastructure would be deployed within a data centre to meet their needs. We would create diagrams to provide a visual representation of the equipment used within data centres and create a cost analysis giving an estimated spend per month. I also participated in the government G-Cloud submission, where I assisted with the completion of product portfolio questionnaires.
What has been the biggest thing you've learnt during this placement
I was given the opportunity to present to various clients and high-level representatives from businesses, such as infrastructure operations managers. This taught me the value of 'Think, Prepare, Rehearse' and the impact this can have during a multi-million pound opportunity. Knowing your subject area and knowing your client is critical. The year in industry also taught me the value of security within the cloud industry, and gave an insight into the future scope of cloud computing.
How have your studies at Solent helped prepare you for this opportunity?
The interactivity with students which is designed into the lesson structure provided me with huge benefits for my year in industry. Assisting me with project management, teamwork, communication was also extremely useful.
Feeing inspired?
Find out more about our computing, networking and computer games degrees