Technical Instructor for photography at Solent University, Chris Overend, shares how his racing career with Team BRIT is going so far.
1st June 2022
In 2021 Technical Instructor for photography at Solent University, Chris Overend, became the latest rookie to join all-disabled racing team, Team BRIT.
Since then, Chris' racing career has gone from strength to strength, including winning Dunlop's Driver of the Day on one of the circuits. We caught up with him again to find out more about how the last season went, and what he is planning to do next:
Hi Chris, tell us a bit about what you've been up to since we last met?
​​​It's been a very busy few months. I moved up from the 118 BMW into the teams more powerful M240, its quite a big jump as it has nearly double the power. I have a new teammate James Whitely who missed our first race at Silverstone to take part in the winter Paralympics. For the first race of the season, I was partnered with Julian Thomas the CEO of Racelogic, a very experienced racer and top guy. After a brilliant weekend we finished third overall in the second race and P1 in class.
However, I had a much more serious challenge ahead... a late-night text message came from my teammate Paul Fullick, "how would you be driving an automatic van for a long distance?" My response, if I had hand controls no problem... three weeks later, a generous donation from Chapman Car Care and Jeff Gosling Hand Controls and I was helping lead an aid convoy to the Ukraine border in Poland. We set off from Midhurst and drove through the night to the border town of Ustryzki Dolne, where we delivered five tonnes of humanitarian aid to a sports centre that had been setup to distribute to Ukrainian refugees. There is more information on this on the charity page. We're going again at the beginning of July and I cannot wait.
I also spent most of the winter training on simulators at home developing hand control paddles with fellow Team BRIT driver and legend Paul Fullick, and Jack Cunningham Burley at the University. The research we've been doing will be fed directly back into the race team to improve the ergonomics for all our hand control racers.
You won the Dunlop Driver of the Day this season, how did it feel to win this award?
That was such a surprise, they award this to a driver each day on a race weekend across the whole series, I was quite overwhelmed to be perfectly honest.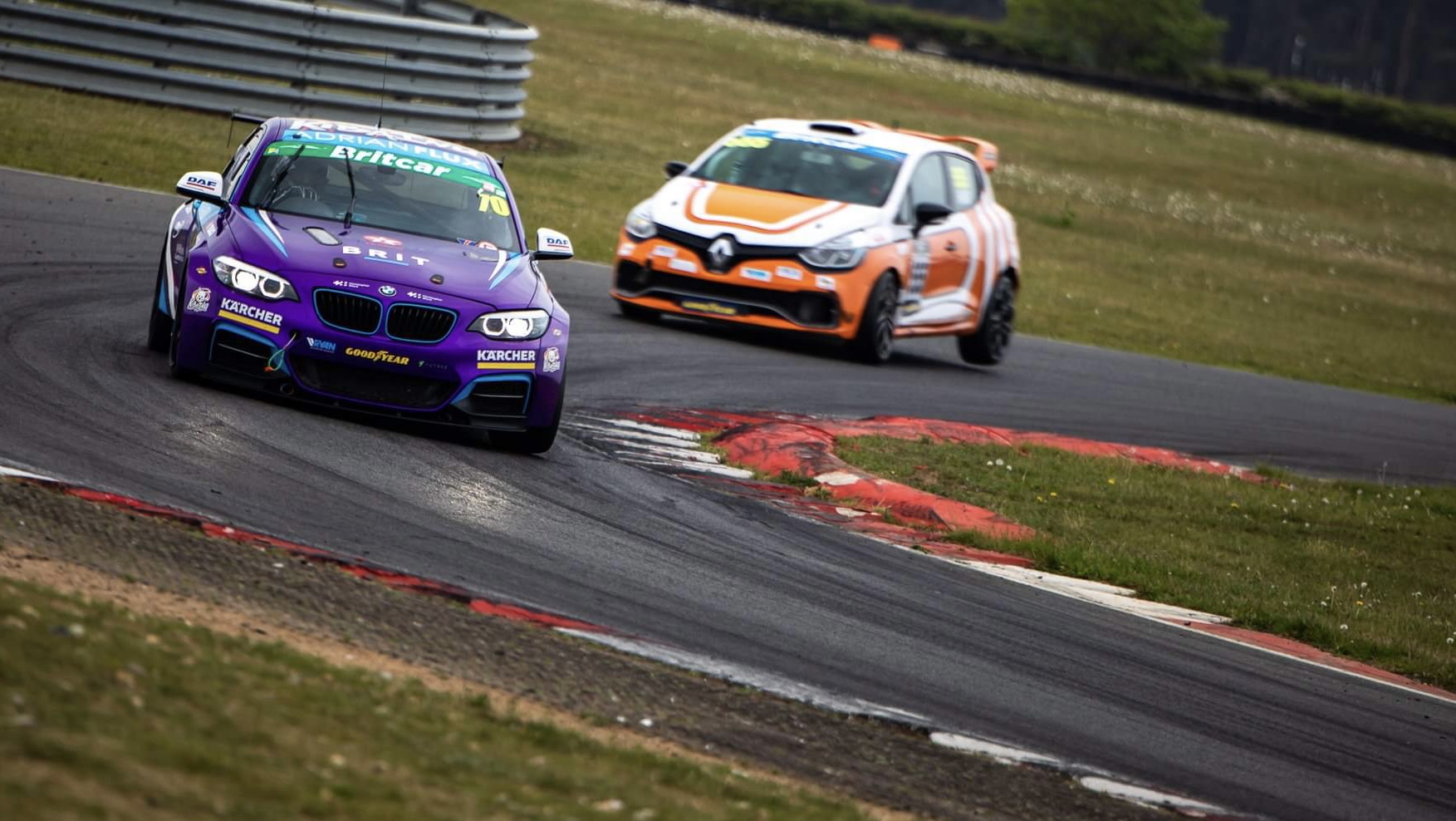 What are your plans for next season?
Next season I've been offered a seat in the teams McLaren (if I can get the sponsorship together) to compete either in the British Endurance Championship or perhaps even British GT. It will all depend how the rest of this season pans out. We're leading our class in the championship and second overall at present so I'm keeping everything crossed. The target is the Le Mans 24 hours, which would be in a GT3 car.
I'm also planning to get Solent students involved with some more photoshoots with McLaren which is really exciting!