Solent technical instructor joins all disabled racing team
Technical Instructor for photography at Solent University, Chris Overend, is celebrating after becoming the latest rookie to join an all-disabled racing team.
19th August 2021
Technical Instructor for photography at Solent University, Chris Overend, is celebrating after becoming the latest rookie to join an all-disabled racing team.
Chris has signed with Team BRIT, who are aiming to become the first ever all-disabled team to race in the Le Mans 24 hour.
We caught up with Chris to find out more about racing, his wheelchair tennis career, and how he hopes to bring the opportunity of joining Team BRIT into his teaching at Solent.
Hi Chris, tell us a bit about how the opportunity to join Team BRIT came about:
I visited Team BRIT last year to talk to them about modifying the sim racing set up I have at home to use hand controls, I ended up spending the day with them using their modified sim to drive the Le Mans circuit. Fast forward to this year and I booked a track experience day with them, and about 20 minutes after doing it I got an email from the team founder, Dave, asking me to give them a call. I don't know if they remembered me from last year but a very intense 20 minutes later they explained that they were looking for some new rookie drivers to join their team and suddenly my track day had become a driving assessment, and I was invited to go and meet the team at the next round of the Britcar Endurance championship at the BRDC at Silverstone. So far, I've spent two sessions driving with the team and we're hoping my first race will be set for the end of this season in October.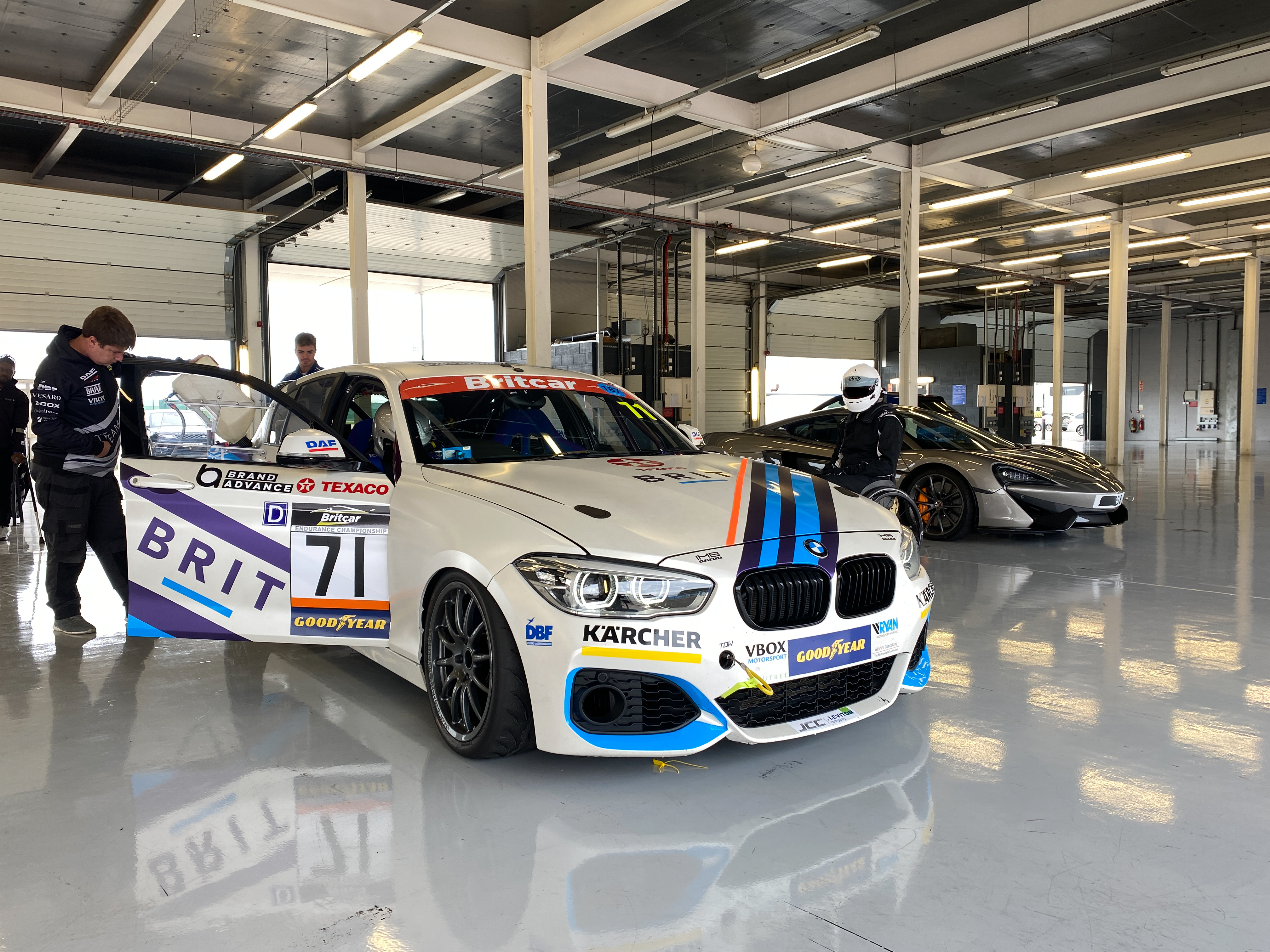 Tell us about your aspirations for the team:
Team BRIT are such an amazing group of people - they already race three cars in the Britcar championship and next year will be joining the British GT. They are all about inspiring and motivating people to show what people with physical and psychological challenges can still achieve in motorsport, and most importantly on equal terms with other drivers, and our goal is to be the first all-disabled racing team to compete at Le Mans. I've been visiting Le Mans as a spectator for 10 years so the idea of being on the track is amazing. There are so many challenges associated with having a disability - not only what you experience directly with physical or psychological limitations but also how other people see you and even how you view yourself. The great thing about Team BRIT is they take that all away - we recognise and celebrate everyone's differences but it's all about smashing the stereotypes and showing what we can achieve.
What are you most looking forward to after joining Team BRIT?
Obviously, the racing! I've been a motorsport fan for years and dreamed of being a racing driver as a child like I'm sure most young kids from my generation did, without ever thinking it would actually be possible. But also giving the chance to be part of such an inspiring group and being able to share a little bit more about my own type of disability and be a role model for other people. A lot of people think of disabilities in black and white terms, but it is such a wide spectrum. My own disability means that my symptoms can vary in severity from day to day - some days I can walk supported by a cane, other days my hips might dislocate three or four times in a day and I have to rely on a wheelchair. Likewise, I also know people who have conditions like POTS or Complex Regional Pain Disorder who might 'look' to be OK but often have to rely on walking aids or wheelchairs and people doesn't understand why. I do struggle a lot with how I see myself so I understand how hard it can be to comprehend for someone who doesn't experience it, but I hope being able to show this side of things to a wider audience might help people gain a better understanding and appreciation.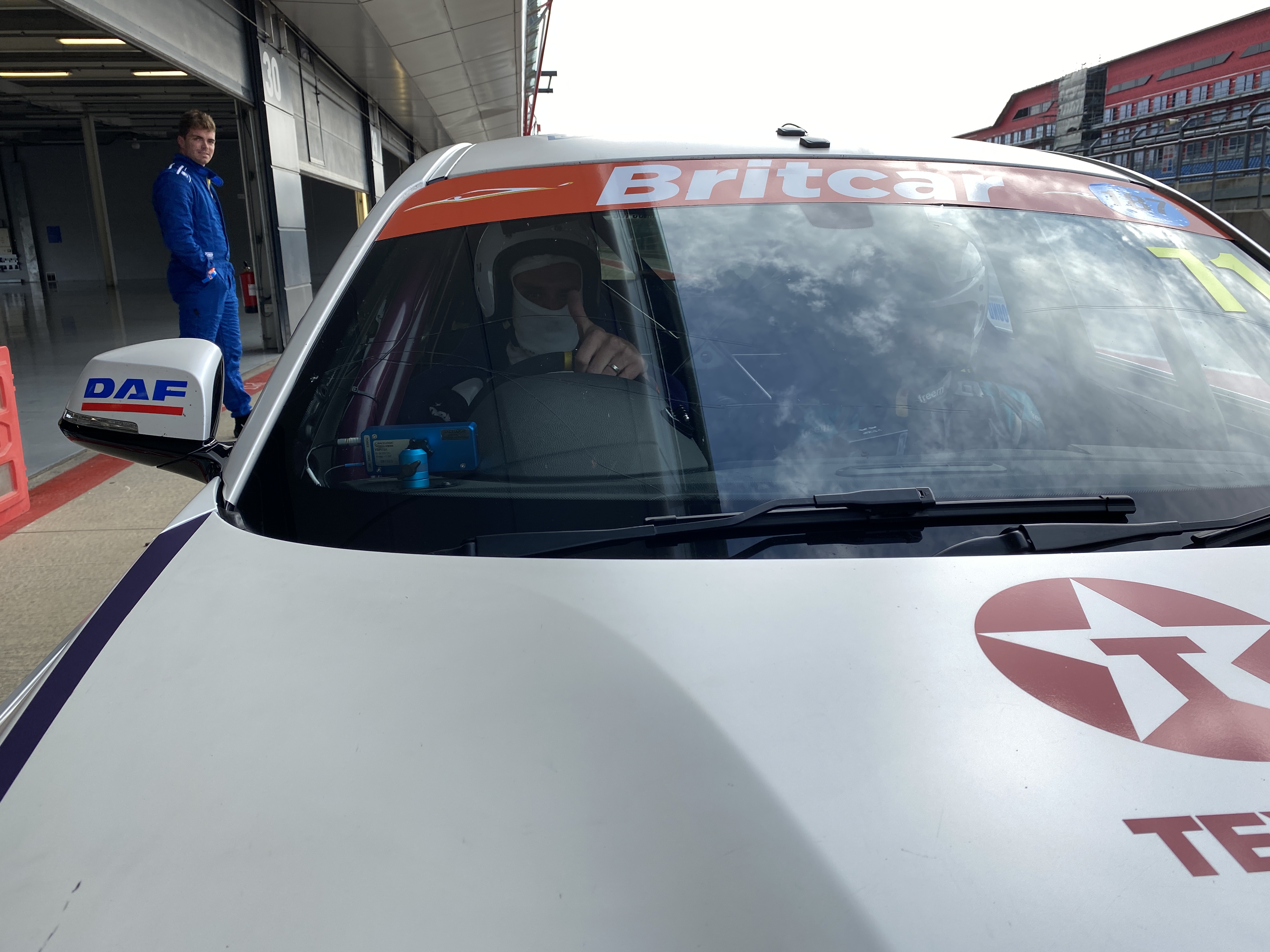 You've also had an exciting wheelchair tennis career, tell us about that:
I went to watch the tennis at Wimbledon on the big screen at West Quay with a colleague, it was the first time I'd seen wheelchair tennis and I was blown away by it and wondered if I still had it in me, I hadn't played tennis for nearly 15 years by this point. After a bit of research and talking to the tennis foundation, they pointed me in the direction of an event called Push To Podium, a chance for people to try out wheelchair tennis. I absolutely loved it, getting to play tennis again was a revelation, on the day Rob Cross had assessed me and the following week I was invited to join the Team GB development squad for the following year, which was an incredible experience.
I began competing in national series tournaments with a borrowed chair from Jem Tennis while I investigated getting my own chair. I had a hard first year, not really winning anything, but got to experience the buzz of competition again, with all the bruises blisters and soreness that goes with it! I've met so many amazing people through wheelchair tennis - I even shared a hotel room with Alfie Hewitt when I went to the British Open - and ended up winning the doubles tournament in the 2019 British National Finals. I currently play with a young lad Andrew who is just another great example of how wheelchair sports are so important to provide opportunities for people who would otherwise be excluded.