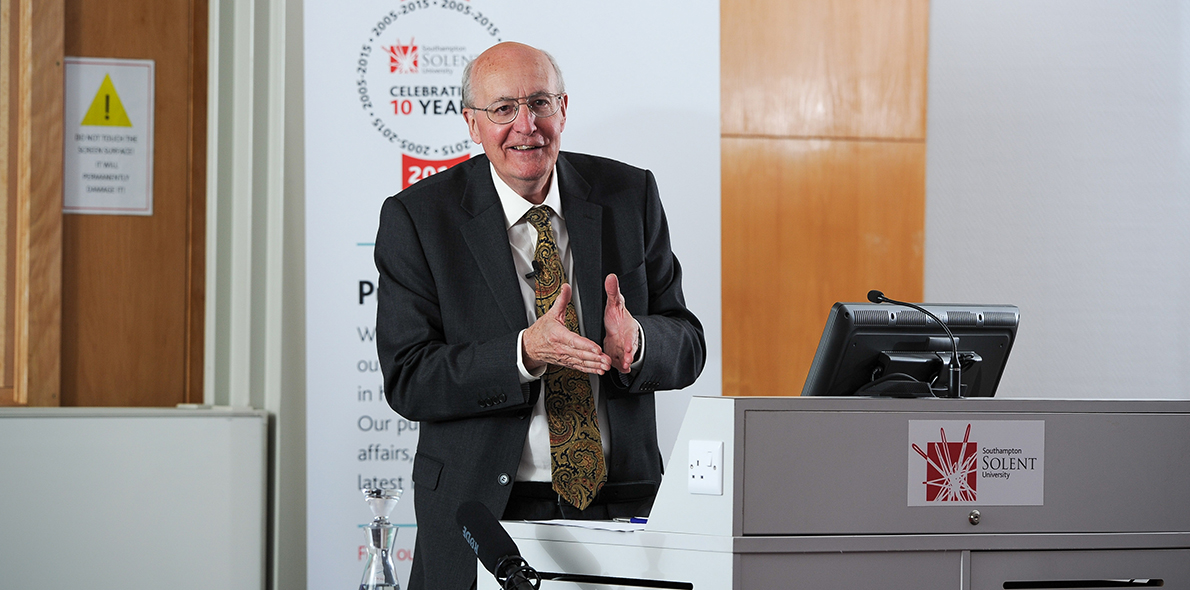 Finding ways to tackle inequality
Exploring the causes and effects of rising inequality and its impact on society
13th May 2016
Rising inequality is one of the greatest issues currently impacting on communities across the UK, and was the subject of a recent free public lecture held at Southampton Solent University.
Led by Solent's former Vice-Chancellor Chancellor and prominent commentator on educational policy, Professor Roger Brown, local residents, businesses and staff explored the causes and effects of rising inequality and what we currently know about its impact on society. They also looked into what we can do about the phenomenon and how government policies aim to address these issues.
From influencing the life chances of a young person at school to affecting a person's health and wellbeing, inequality will have serious implications on the future economic prosperity of Southampton.
Despite Southampton's huge economic growth and potential (identified as the fourth highest ranked city for 'good growth' in the UK in 2013), latest figures have indicated that the city is becoming more deprived compared to other places in the country*.
Professor Brown says: "There are a number of factors behind rising inequality and I was delighted to be able share some insights into this at the latest public lecture hosted by Southampton Solent University.
"Rising inequality is one of the greatest challenges facing western society and it's vital that people are aware of both the current position and the future implications for the country's economic prosperity."