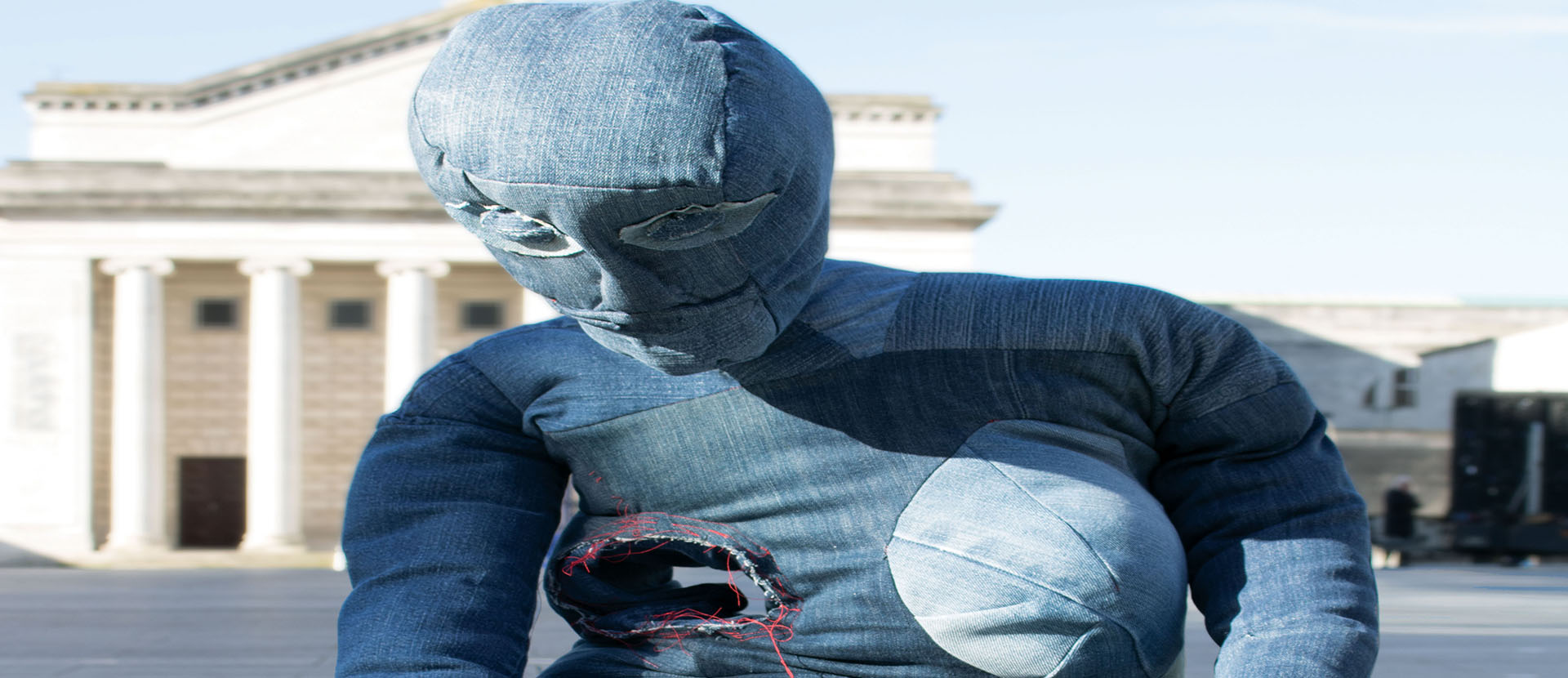 Fine art student shortlisted for Chaiya Art Award
Mandy shares personal journey behind shortlisted sculpture
28th March 2018
BA (Hons) Fine Art third-year student, Mandy Smith, has had her sculpture, 'Genes', shortlisted for the Chaiya Art Awards, the UK's newest theme based biennial art award which could see the winner walk away with a prize of £10,000.
Mandy shares her sculpture with us which she originally created in her first year and was moved by her family's personal journey, struggle and fears of breast cancer.  Mandy explains how the theme and entry requirement for this year's awards, 'Where is God in our 21st century world' seemed to align with her work…
How does it feel to have your work shortlisted for the Chaiya Art Awards?
Amazing! It's the first sculpture that I put into a competition/open submission and was one of 43 shortlisted from over 450 artist submissions!
How did the opportunity to enter the awards come to your attention?
My lecturer advised me to enter some competitions and this was advertised on the Artist Network website (A-N). I had created the 'Genes' sculpture previously but not really had the chance to show it at an exhibition - the competition theme seemed to fit the work and my thoughts at the time I made it.
Please can you tell us a little about your sculpture and where your inspiration came from?
It's about my mum, her life and her diminishing faith after the death of my brother, her struggle with breast cancer and diagnosis of my own cancer (synovial sarcoma), plus our fears that a genetic fault could be passed down to my children.
My mum passed away a few years ago and at this point I decided to return to education to do something that I'd always wanted to do! My mum was an excellent seamstress and I hadn't really used a sewing machine very much without her present to show me what to do. The process of making this sculpture was a way of trying to connect to my mum, it was a very emotional process but it also helped my work through my grief.
You're in with the chance of winning £10,000...
I'm just happy that I was shortlisted for the exhibition! It would be great to win that amount of money as I'm thinking about continuing with an MA, so the money would go towards the next step in my new career... and possibly a new sewing machine!
As an artist, what inspires you?   
Most of my inspiration comes from thoughts around the maternal, between myself and my Mum and myself and my children. My adolescent children especially providing me with lots of inspiration.
How are you finding life at Solent?
I love the course and the lecturers are amazing, inspirational and above all, friendly and approachable.
Best thing about your course?
The ability to experiment in different mediums and processes with encouragement from the lecturers. 
Any top tips for other prospective students?
Go to the end of year degree shows and talk to the students about the course you want to do to get their opinion.
Find out more about our fine art courses here.