GEW 2020 - Spotlight on alumni enterprise
For Global Entrepreneurship Week, we talk to three Solent alumni about their experiences of setting up their own business.
16th November 2020
With Global Entrepreneurship Week taking place around the world and with the University ranked fourth in the sector for graduate start ups, we caught up with some of our alumni community to hear about their experiences of setting up their own business.
Liam Saunders, Managing Director, VIP IT
Tell us about yourself and your business
I'm Liam Saunders and I run my own Hampshire-based digital marketing company, VIP IT. We provide website design, SEO, PPC advertising, social media and email marketing services to businesses across the UK and internationally.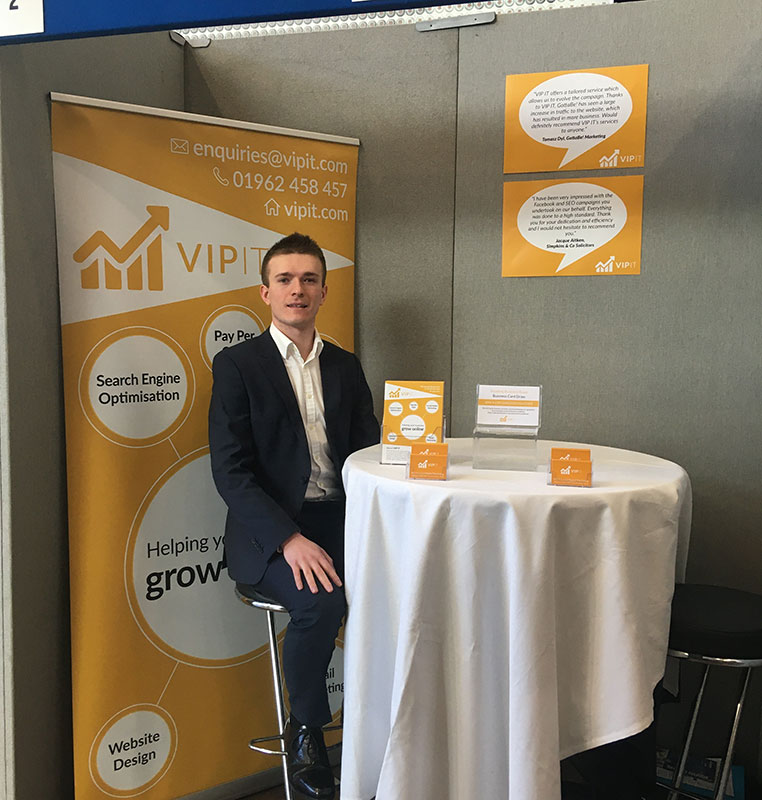 Tell us about your experience of starting up a business
Starting a business directly after finishing my BA in Business Management certainly presented some challenges, particularly as I was also studying for my MSc in Project Management full-time. The added time pressure and workload during my first year in business was demanding, but I relished the challenge. However, starting my business while studying provided me with access to Solent support and resources. It also created a springboard that I could launch my business from without the immediate pressure of securing projects and contracts to occupy the whole week. Overall, starting a business has been both rewarding and challenging, and having recently celebrated five year in business, I can't imagine doing anything else.
How have you adapted in response to Covid-19?
Covid has had a significant impact on many businesses and sectors and I feel fortunate enough to have not been affected as much as some other industries. It has, however, resulted in some changes to the way that VIP IT operates. For example, meetings are now carried out via Zoom or MS Teams instead of in person. While working from home has been a major change for many people, I tend to work from home for a significant amount of the time anyway. We have also pivoted to offer a greater number of one-off services to business in addition to the core company offering of monthly retainers. This has allowed us to continue to attract new clients, despite the economic uncertainty.
The pandemic has been tough for many businesses and I thought about how I could support the business community during this difficult time. in order to give something back and help others, I have been offering the free one-hour digital marketing consultations during which I help businesses to adapt their digital marketing plans.
How did your time at Solent support you to achieve this?
My time at Solent has been an excellent support and springboard for my business career. My BA in Business Management and MSc in Project Management blended academic knowledge with practical business experience. Once you are out in the business world, being able to draw on this knowledge and experience gives you a real competitive edge. I can confidently say that my time at Solent has provided a firm foundation for everything that has followed in my business career so far and I know that it will continue to do so. The value of my time at Solent goes far beyond the academic and practical experience - it has helped me to develop a business mindset and sound business acumen that I use in my everyday work.
Having left Solent over four years ago, I can say that I continue to appreciate the skills and knowledge I gained during my time at Solent and I don't think I would have been able to achieve what I have without it.
Kelly Gellard, Photographer and Retoucher, Kelly Gellard Photography
Tell us about yourself and your business
I'm Kelly Gellard, a professional photographer and retoucher. I'm qualified, internationally published and agency represented, and based in London. I studied BA (Hons) Fashion Photography at Solent and graduated in 2018.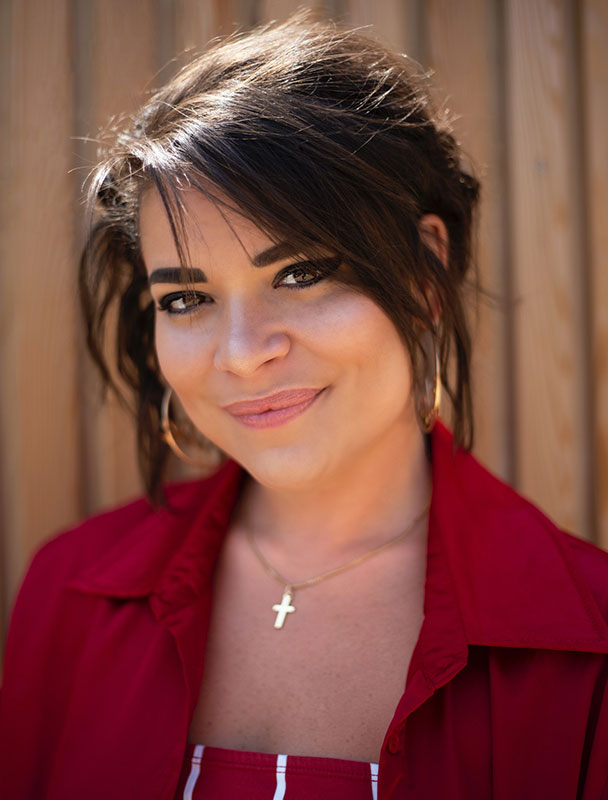 Tell us about your experience of starting up a business
The set-up of any business or service is not easy, but any dream and passion is always worthwhile, and with hard work, anything is possible!
How have you adapted in response to Covid-19?
I have used the time to really finalise the nitty-gritty parts of the business, such as marketing and SEO - IT is probably most creatives' worst nightmare! But it has helped and paid off for sure.
How did your time at Solent support you to achieve this?
The two biggest areas Solent has supported me in are lighting and the retouching side of photography. These were the two areas for me personally Solent really tapped into and taught me how to do correctly.
What advice would you give to someone looking to start up a business?
If you are passionate and determined, just keep at it! Don't miss any opportunities you don't have to, and never stop learning and picking up advice and tips!
Ben Michaels, Managing Director, ThinkEngine
After graduating from BA (Hons) Business Management in 2015, Ben started his own company, ThinkEngine, a digital marketing and software business. Here, he shares his experience of being an entrepreneur during the pandemic, as well as advice for those who would like to start their own business.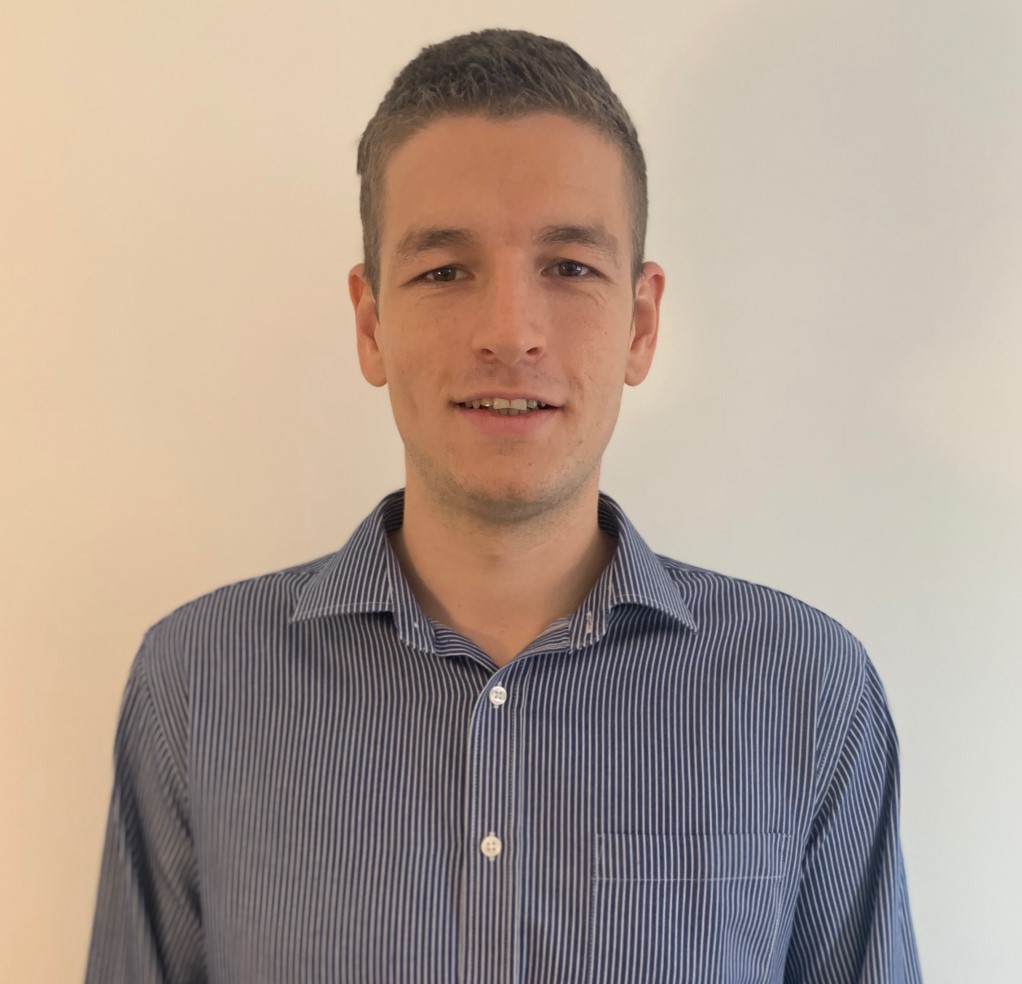 How have you adapted in response to Covid-19?
As ThinkEngine is a digital marketing and software business, I believe that we have been extremely fortunate to seamlessly transition to home-working relativity easily and quickly, with little impact on our clients' services. Our agile and online-focused business model means we no longer required our office space - such change has contributed to an extremely positive period for our business.
Managing a business with the challenges and changes relating to Covid-19 is not easy, but I think we've worked hard to invest in the company at a time when things have been testing.
Equally important to me is helping other businesses out in their time of need. For many sectors, this is a really testing time. I was keen for our team to support local organisations to ensure they still have the chance to run their business or charity post the pandemic.
The pandemic has certainly pushed me out of my comfort zone as a business owner and it has made me think differently about our service offering and the value that we bring to clients.
This year has also re-invigorated me to learn new skills. With new learnings and skills developed in this period, I see this as a means to constantly innovate ThinkEngine and to add even more value to our clients' marketing.
What advice would you give to someone looking to start up a business?
As an entrepreneur my first instinct is to say, go for it! What do you have to lose? It was my dream to run my own business and nearly five-and-a-half years later, here I am. My advice is to assess your market opportunity and work out what makes you different. In crowded markets, being unique makes you stand out and gives you an edge.
Ultimately, if you're keen to put in hard work and long hours, I believe you can achieve your aspirations. Running a business can be the most rewarding job in the world, where you achieve your dreams. But it can also be the most challenging role, where you have to manage difficult situations.
Thinking 'outside the box' is commonly a shared attribute for business owners, those individuals who can see things differently tend to build trust and loyalty with those around them - you're the person they want to turn to in a crisis.
Last but not least, don't be afraid to ask for help. Asking for help is a sign of strength, not weakness.
Discover how we can support you in growing and developing your business through our Covid-19 Business Recovery Commitment.