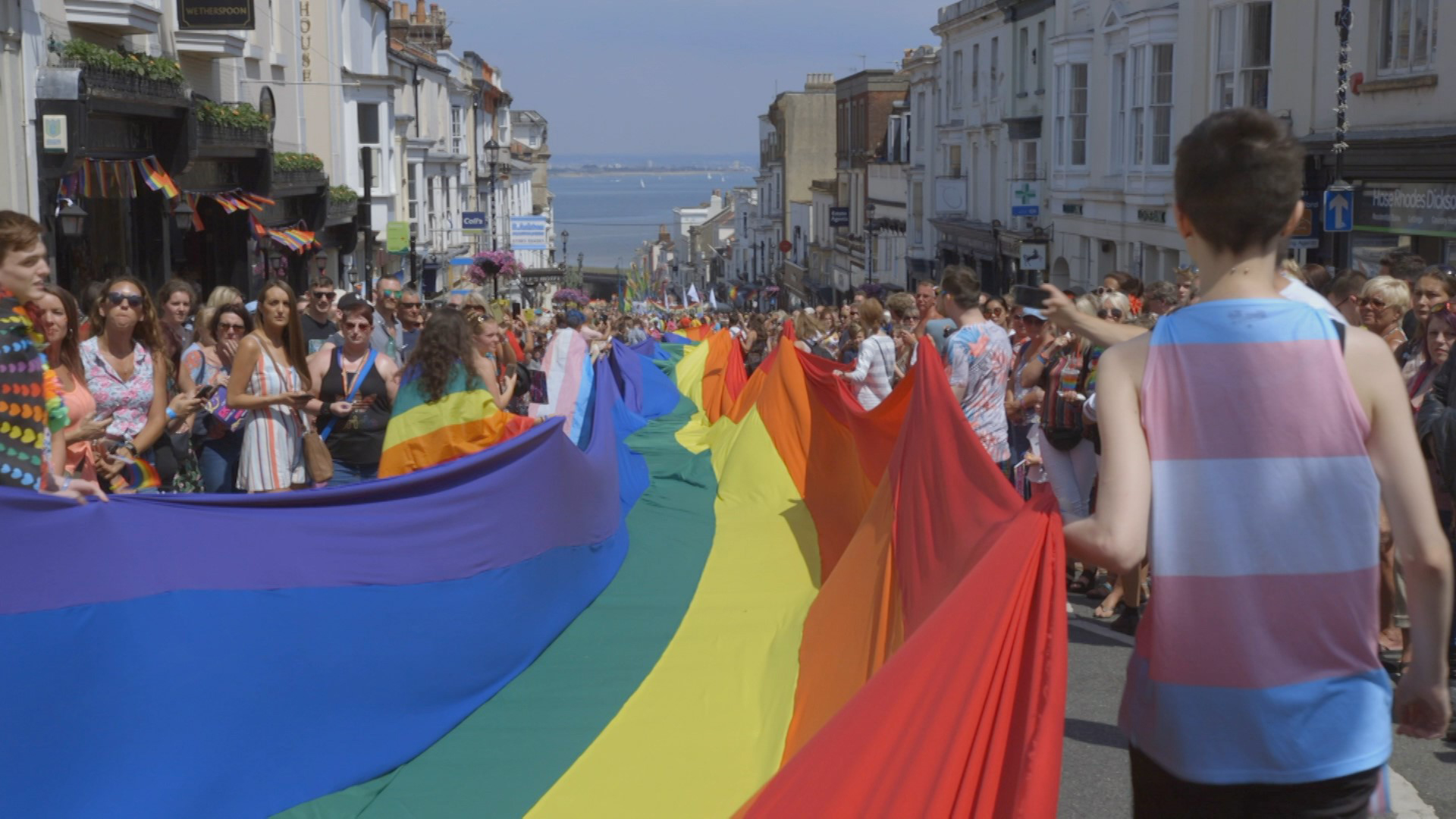 This year, the Isle of Wight was chosen to host the annual UK Pride extravaganza, beating off competitors from across the country.
28th August 2018
TV, film, media production and technology
Solent were thrilled to have an integral role in this, with a group of students, staff and alumni having the fantastic opportunity to produce a documentary covering this special event.
The documentary, produced by Solent Productions (part of Solent University), was commissioned by BBC South to make a film about UK Pride, giving a voice to islanders across the generations. The documentary features characters young and old from the LGBT community sharing their experiences of growing up on the island. Campaigner Peter Tatchell, Police Inspector Scott Johnson and singer and gay icon Conchita also lent a hand.  
During one of the hottest summers on record, organisers worked hard to transform the seaside town of Ryde, staging the huge parade, creating the biggest Pride flag ever and hosting a 15,000-strong party on the beach. The day was a huge success, and a behind the scenes video can be seen below showing the Solent Productions team in action.
Producer, and Head of Solent Productions, Tony Steyger says, "This project was important to put the record straight about how the Island, my home, has become a far more tolerant place, largely through the efforts of ordinary people. If that transformation can happen here, it can happen anywhere."
Catch the documentary 'Island Pride' on Inside Out (BBC1 South) - 17 September 2018, 7.30pm

Solent Productions has been combining talents of staff, graduates and students since 2007, to create media for clients including Glastonbury and Bestival – find out more here.